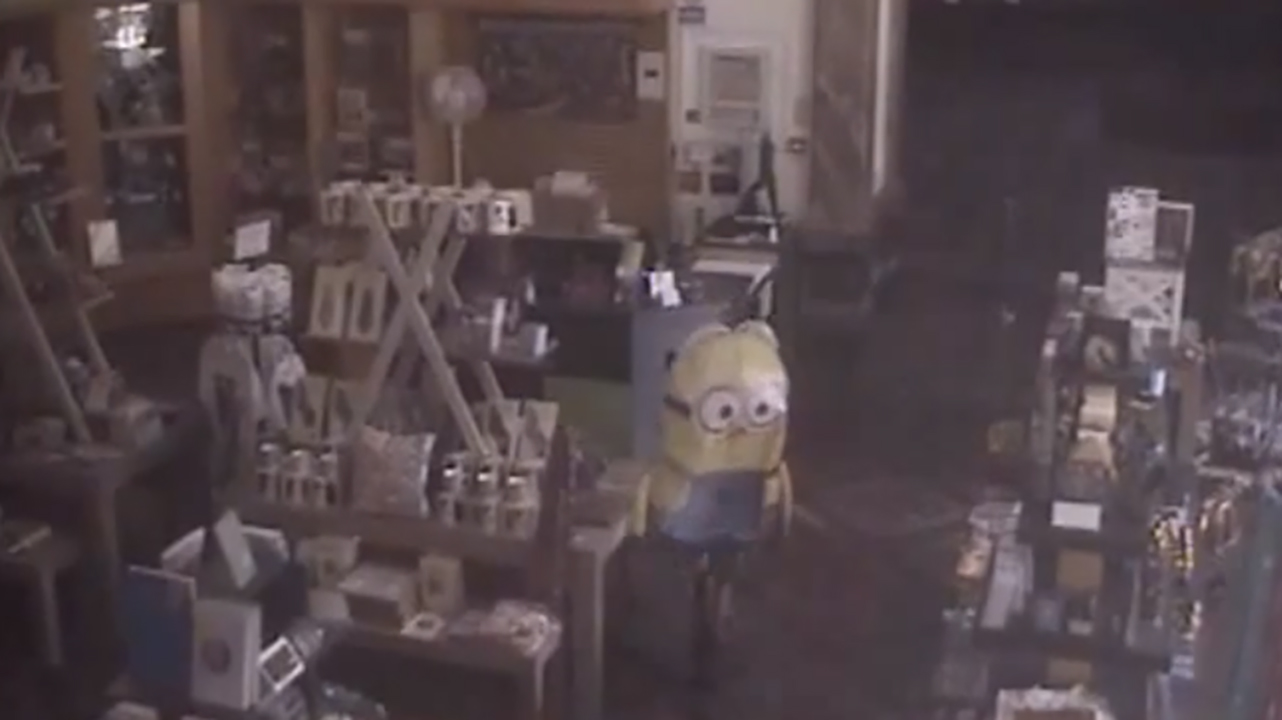 While Despicable Me's Minions aren't British—well, they may be, we don't know exactly where they come from—one Minion had a grand time at the Birmingham Museum and Art Gallery during the after hours, reports Birmingham Mail.
A Minion balloon was left behind after the museum's doors closed, which the staff found the next day. Of course, the balloon doesn't have feelings, but we do feel sorry for him having been abandoned and locked inside.
Those feelings are short-lived though, after seeing his adventures caught on closed-circuit TV. The clever staffers at the museum had the inkling to check the security cameras to see what the Minion got up to when left alone, kind of like Night at the Museum when the exhibits come to life.
Here's what their investigation revealed:
Minion or not, that was a nice little tour of the museum and its multiple rooms.
Have you ever been to the Birmingham Museum and Art Gallery?
See More:
10 British Things About Birmingham, Alabama
WATCH: 'Night at the Museum 3′ Trailer Goes to London
Our 10 Favorite Monsters in Modern 'Doctor Who'
Read More
Filed Under: