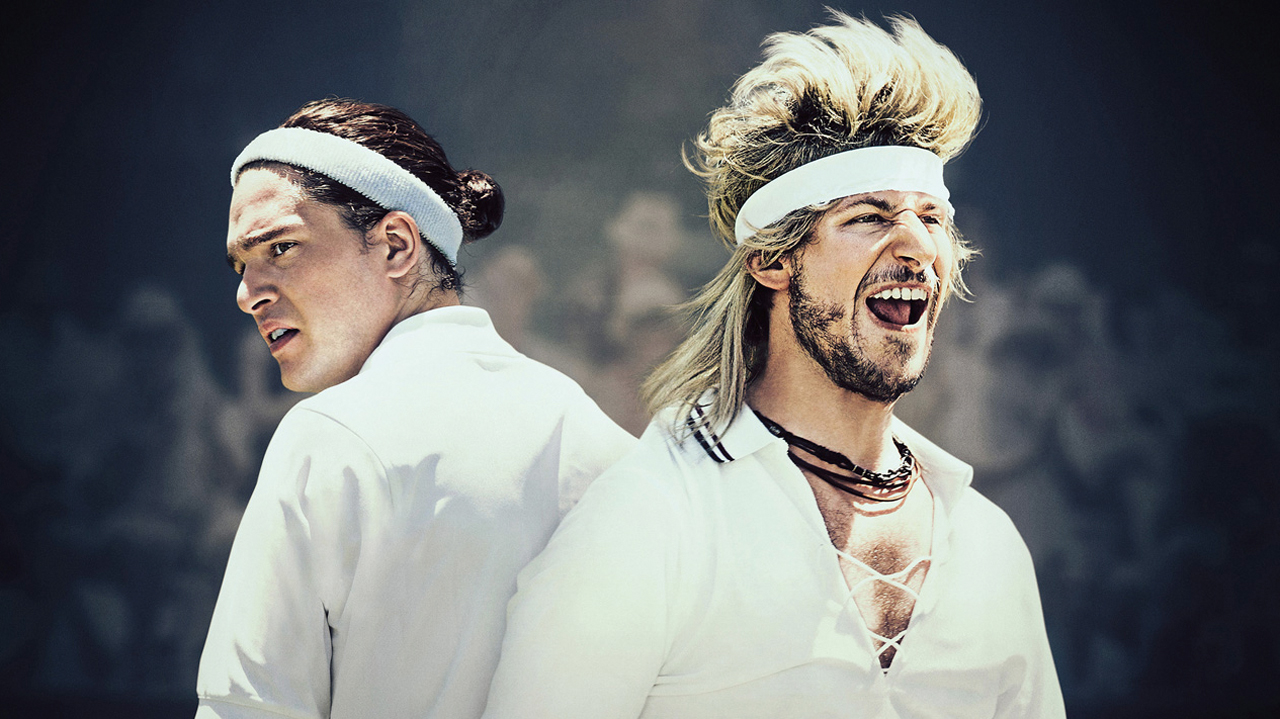 A longer, more joke-stuffed trailer has been released for Andy Samberg's new HBO one-off tennis comedy 7 Days in Hell, which stars not only Kit Harington, but Karen Gillan too (although sadly not in the trailer).
It's a TV mockumentary about rival tennis players who find themselves playing a legendary to-the-death tennis match at Wimbledon in 2004 that lasts for a week (hence the title). Andy plays Aaron Williams, wild man of lawn tennis, who is up against Charles Pool (Kit), England's great hope of finally securing the first Wimbledon win since the 1930s.
The supporting cast is equally strong, drawing in the talents of Michael Sheen, Lena Dunham, Mary Steenburgen. And then there's June Squibb's depiction of the Queen, making a very adult and very vulgar gesture indeed:
7 Days in Hell is on HBO on July 11.
Read More
Filed Under: