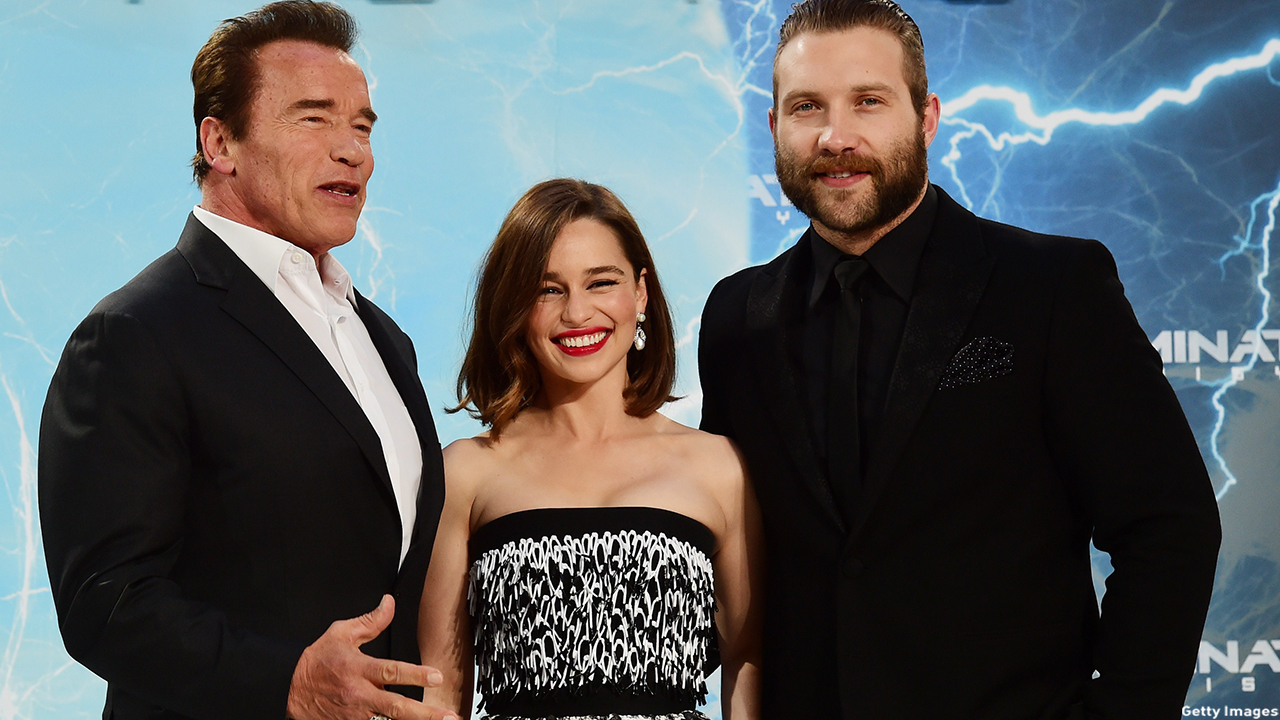 Paramount has been tight-lipped about Doctor Who's Matt Smith's role in the forthcoming Terminator Genisys (July 1), which definitely adds to our anticipation. But Emilia Clarke (Game of Thrones) is keen to talk about her role as Sarah Connor.
RadioTimes has an exclusive interview with Clarke revealing her role in the 2015 reboot as "a very different Sarah Connor." She elaborates on the heroine, saying, "She maintains traits that we see in Terminator 2, but she discovered them at a much younger age."
The original Sarah Connor was portrayed by Linda Hamilton in 1984, living a typical American life, but this Sarah Connor was raised by a Terminator and has grown up as a warrior, according to the clip.
You can watch the entire interview with action scenes at RadioTimes.com.
If you want more Clarke, she'll be on this weekend's episode (June 27) of The Graham Norton Show, where she shows off her competitive side with an eyebrow-off versus actress Cara Delevingne (Paper Towns). Clarke's Genisys co-star Arnold Schwarzenegger acts as judge:
Are you going to see Terminator Genisys when it comes out?
See More: 
Big News! Matt Smith Goes from the TARDIS to 'Terminator'
First Look: Emilia Clarke Stars in the 'Terminator Genysis' Trailer
British Summer Movie Preview: 9 Flicks on Our Watch List
Read More
Filed Under: