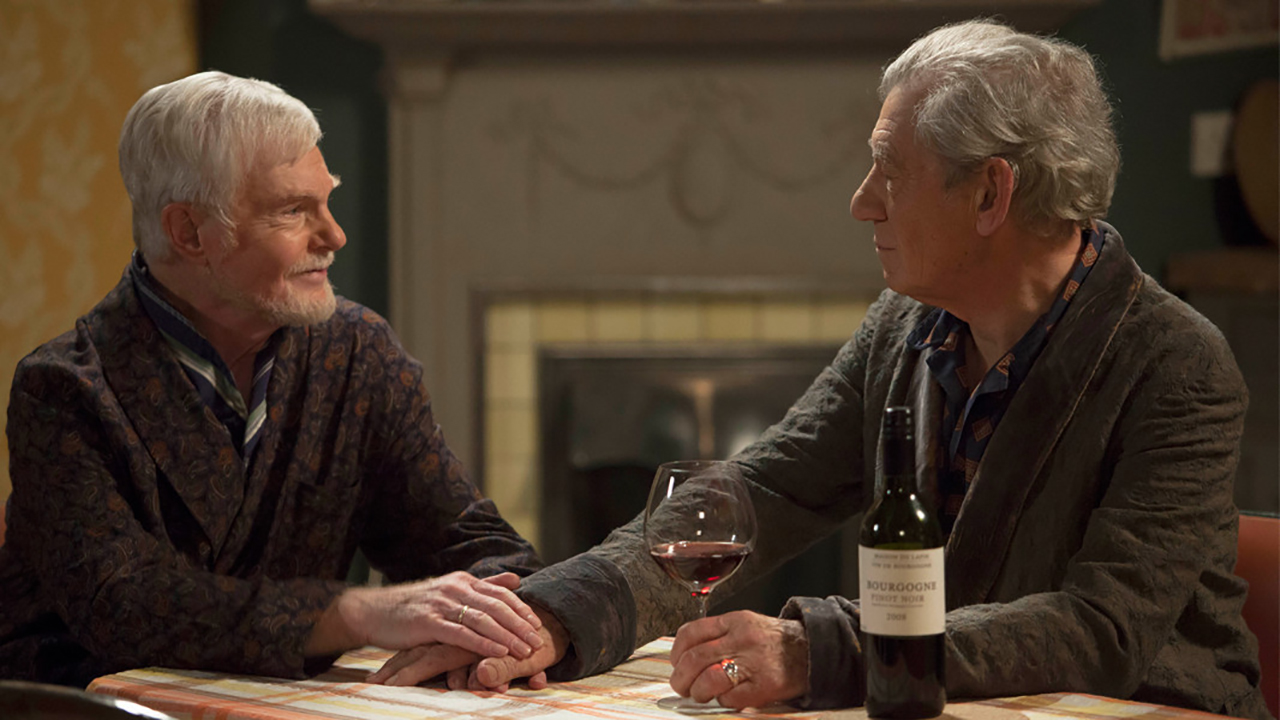 Sir Ian McKellen is excited for the second season of Vicious to debut, and he has some ideas on how to kick it up a notch. It's time for a bedroom scene, according to the seasoned actor.
Vicious will kick off in the U.K. tonight (June 2) on ITV, and we'll see its return to U.S. television this August on PBS.
The British actor and his longtime friend Sir Derek Jacobi portray a couple who have been together for 50 years. At first glance one might think the pair are the epitome of dysfunction since they're constantly at each other's throats and it can get rather, ahem, vicious. But the acid tongues are just their unique way of showing affection.
McKellen talked to The Sun about their storyline, saying, "We have not yet had a scene seeing the two of them in bed together, and I don't see why that couldn't be the case."
He goes on to talk about television's portrayal of gay couples, saying, "In the past, gay characters in soaps have been quite unbelievable and you couldn't imagine them in bed."
McKellen doesn't think this is the case with the couple in Vicious, saying, "But Freddie (McKellen) and Stuart (Jacobi) have sex and are rude about each other."
Rude meaning they might make snide remarks, but it's all in jest. They would come to one another's defense if someone else had a go.
Here's a look at the two lovingly bickering:
You can catch up on Vicious season one via Amazon Instant.
We'll see McKellen next in the title role of Mr. Holmes, hitting U.S. theaters on July 17 this summer.
Are you looking forward to the return of Vicious? 
See More: 
WATCH: Sirs Ian McKellen, Derek Jacobi as Bickering Couple in 'Vicious'
Ian McKellen Joins Live-Action 'Beauty and the Beast'
WATCH: Sir Ian McKellen Stars in New 'Mr. Holmes' Trailer
Read More
Filed Under: