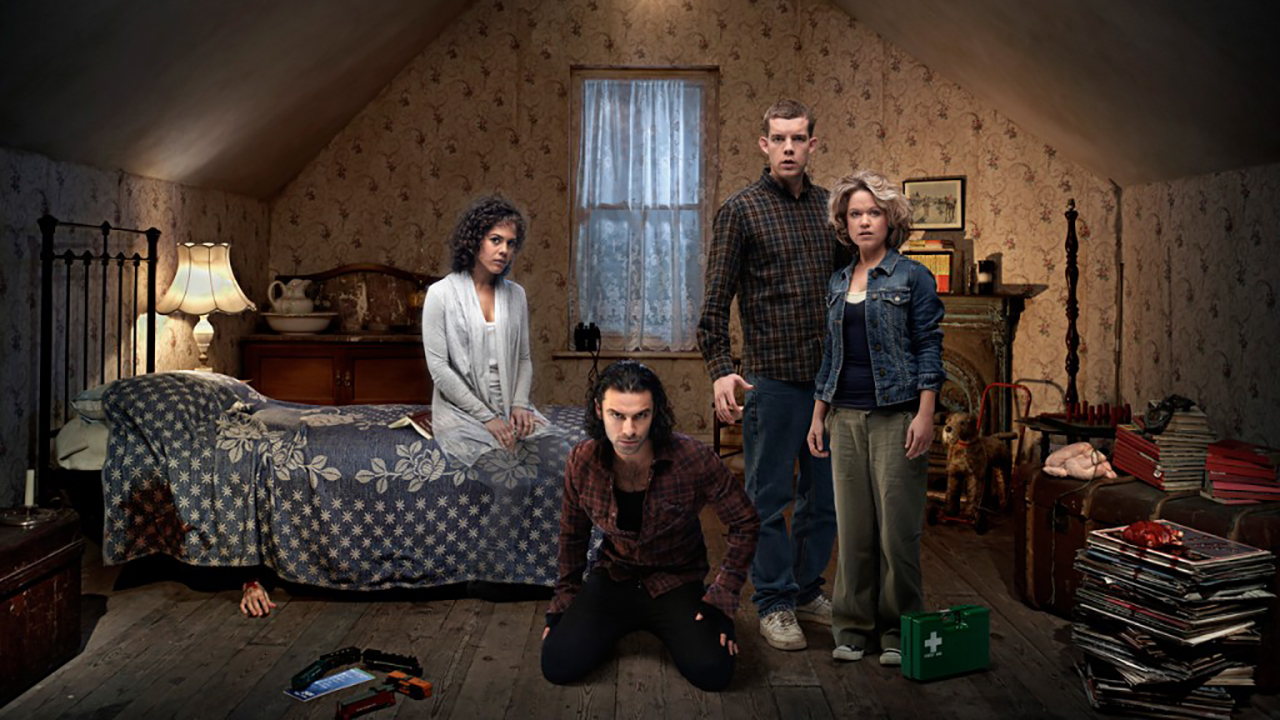 Creator Toby Whithouse's series followed supernaturals doing their best to continue Being Human. We find a ghost, a vampire, and a werewolf, all living together in one flat, trying to hold onto normalcy in spite of their "afflictions." Since Being Human ended, Whithouse has created the BBC AMERICA series The Game and has written Doctor Who episodes for season nine. But what has the talented cast been up to? Let's check in on them:
1. Lenora Crichlow (Annie Sawyer)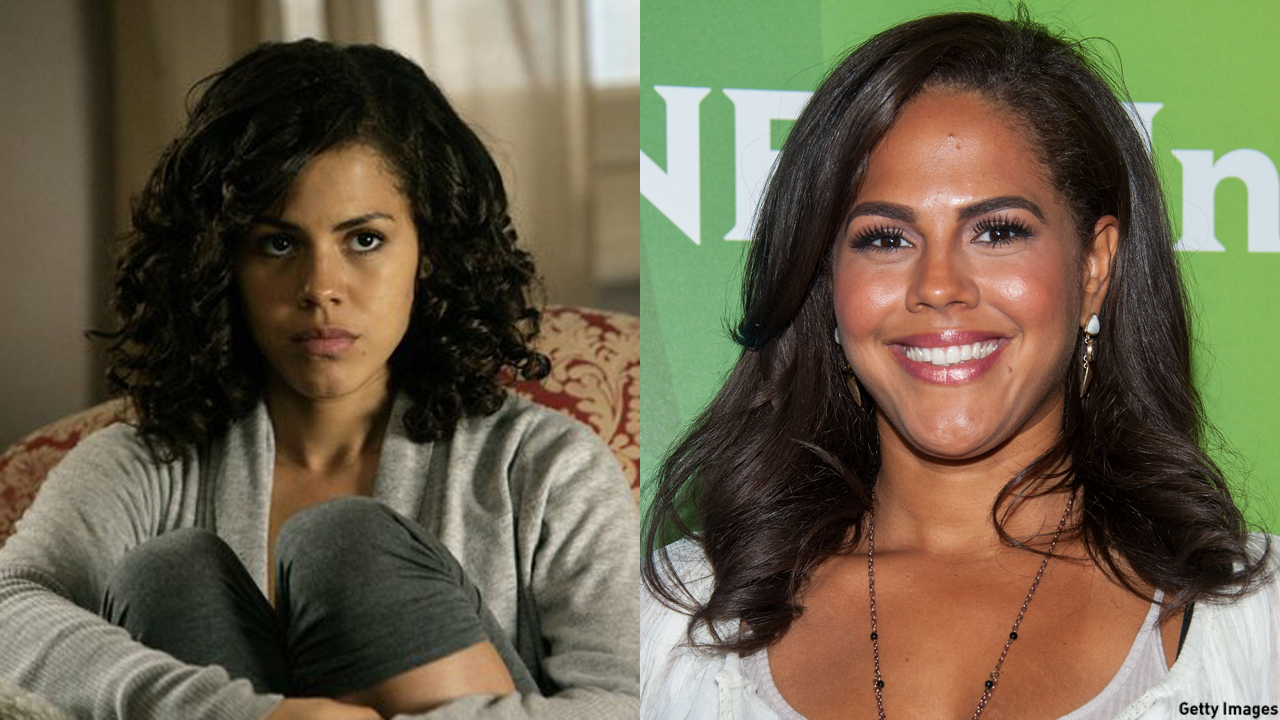 Crichlow played Annie, a ghost living in the house she shared with her fiancé before she died. She's a bit lonely but makes friends with her new roommates George (a werewolf) and Mitchell (a vampire).
Directly following Being Human, Crichlow starred in the film Fast Girls in 2012. Also in 2012 she made an appearance in the TV series Inspector George Gently as Carol Morford and starred in the TV movie Doors Open. In 2013 she popped up in the British series Black Mirror as Victoria Skillane and in BBC AMERICA's Burton and Taylor as Chen Sam. She was a regular in the 2013-2014 series Back in the Game as Gigi Fernandez-Lovette. In 2014 we saw her in the film Electricity, and she kicked off the series A to Z as Stephie. We're looking forward to seeing her in Narcopolis, which is waiting on a release date. She's also set to begin filming the pilot for Mr. Robinson.
2. Russell Tovey (George Sands)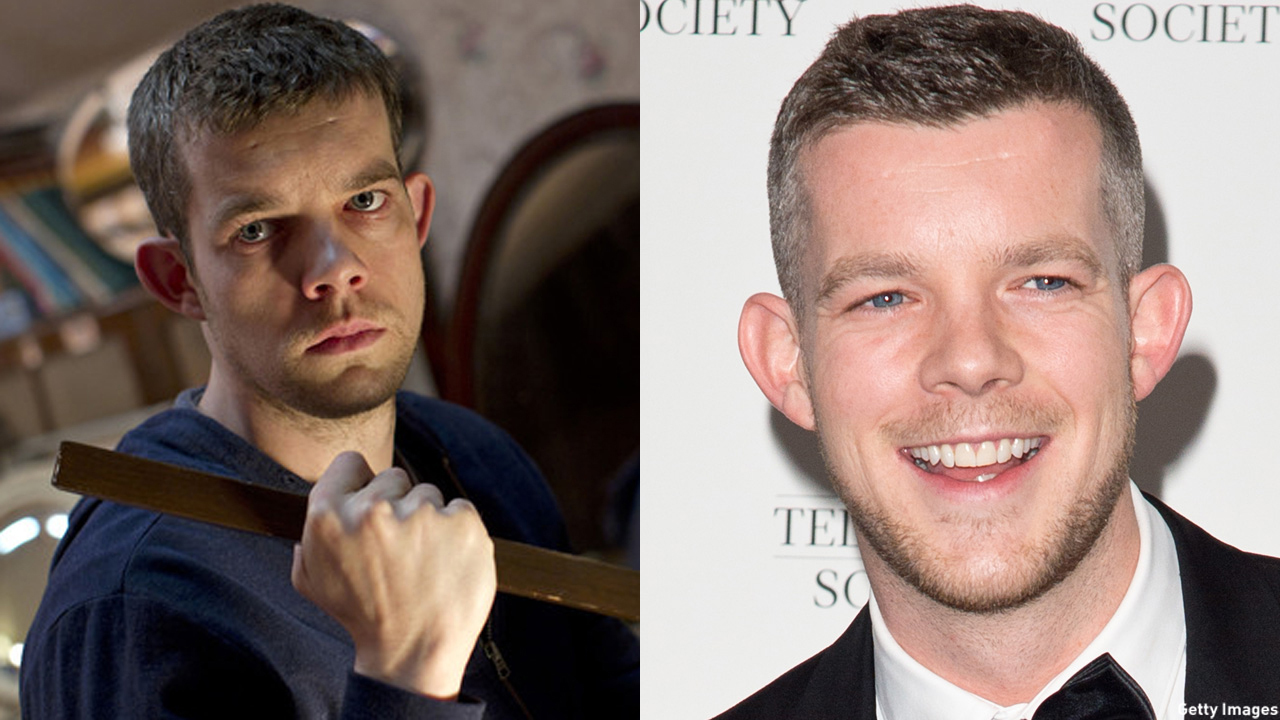 Tovey played George, who was on holiday in Scotland when he was scratched by a werewolf. He abandoned the life he knew when he realized he was transforming into a werewolf himself.
From 2010 to 2013, Tovey starred in the British comedy Him & Her as one half of a loved-up couple who never left their apartment. In 2013 he won a regular spot on What Remains as Michael. Also in 2013 he narrated the series The Dog Rescuers with Alan Davies. He starred in the TV series The Job Lot from 2013 to 2014 as Karl Lyndhurst. We spotted him in Muppets Most Wanted as a delivery man in 2014. His film career continued through 2014, starring in Pride, Blackwood, Effie Gray, and he lent his voice to Moomins on the Riviera. You may remember him from HBO's Looking as the sexy bossman Kevin Matheson, and he was just seen in the new BBC Two series Banished, which premiered on March 5 in the U.K. The series is set in 1788 Australia when the British set up its first penal colony, made up mostly of convicts and soldiers, in New South Wales.
3. Aidan Turner (John Mitchell)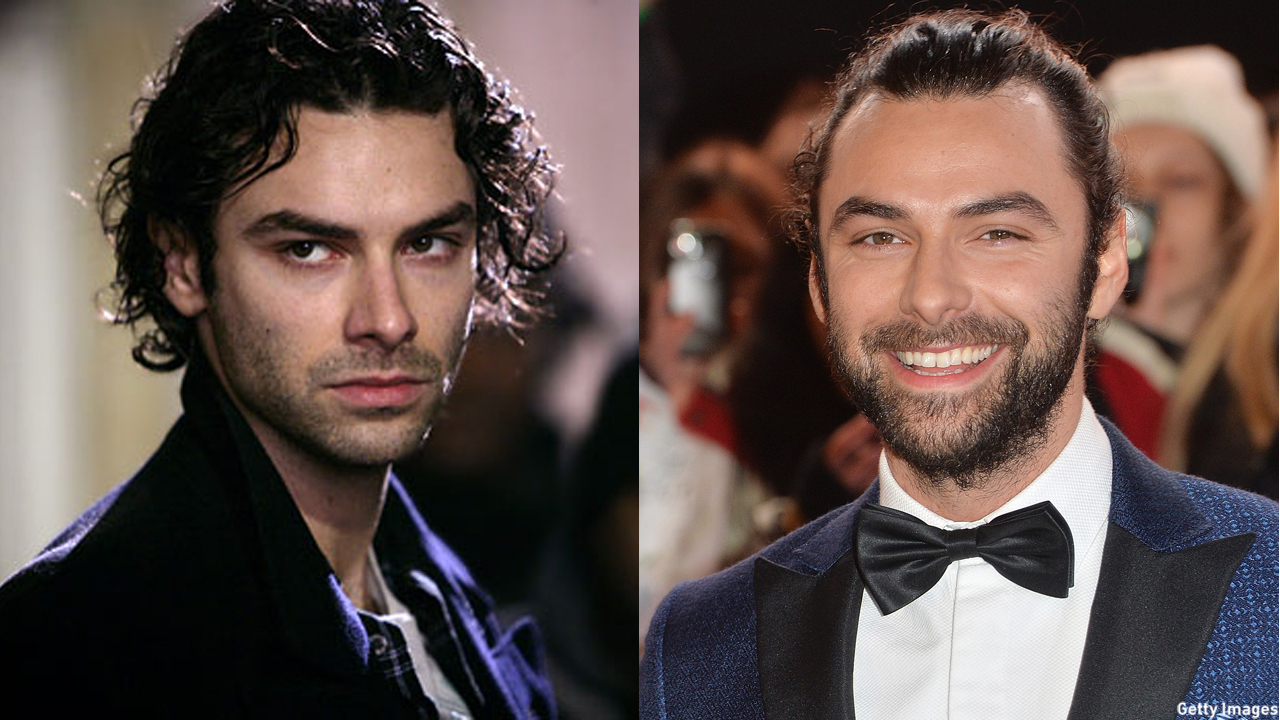 Mitchell has been around much longer than his flatmates Annie and George, he's a vampire who was born in Ireland in 1893. He struggles with his love for humanity and his craving for blood.
Turner starred in all three installments of The Hobbit trilogy as Kili from 2012 to 2014. He also managed to carve out some time to star in 2013's The Mortal Instruments: City of Bones as Luke. In 2015 he took on the title role in the latest British adaptation of Winston Graham's Poldark novels as Ross Poldark. Poldark premieres in the U.S. on PBS on June 21, 2015. He's already completed filming The Secret Scripture, which is in post-production. He's currently working on 2016's Loving Vincent and Look Away.
4. Sinead Keenan (Nina Pickering)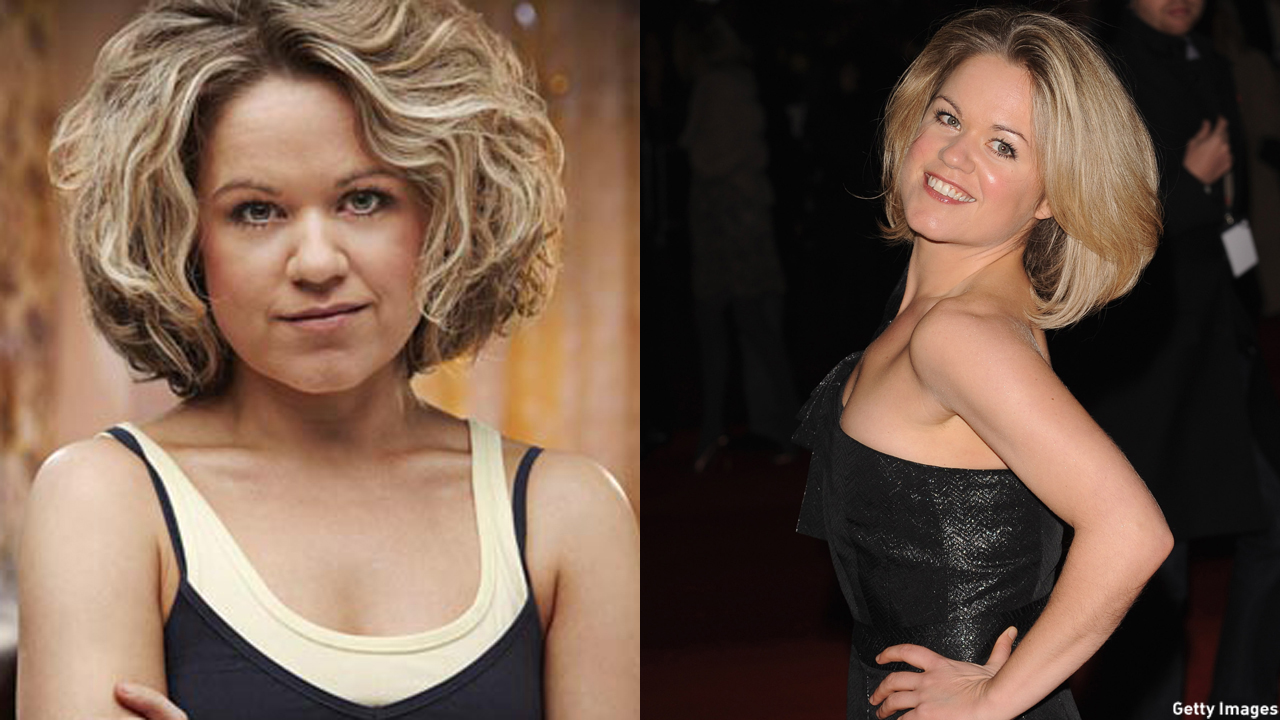 Keenan portrayed Nina, who was dating George. You think your boyfriend is a menace for leaving his socks on the floor? Her boyfriend is a werewolf.
Keenan starred in the second season of the 2012 Scottish-set TV series Lip Service. She followed that up with the 2013 series London Irish, which followed the lives of four Northern Irish twenty-somethings living in London. She made an appearance on the British sitcom Uncle as Maggie in 2015. She's completed filming the 2015 short film Standing Still.
5. Michael Socha (Tom McNair)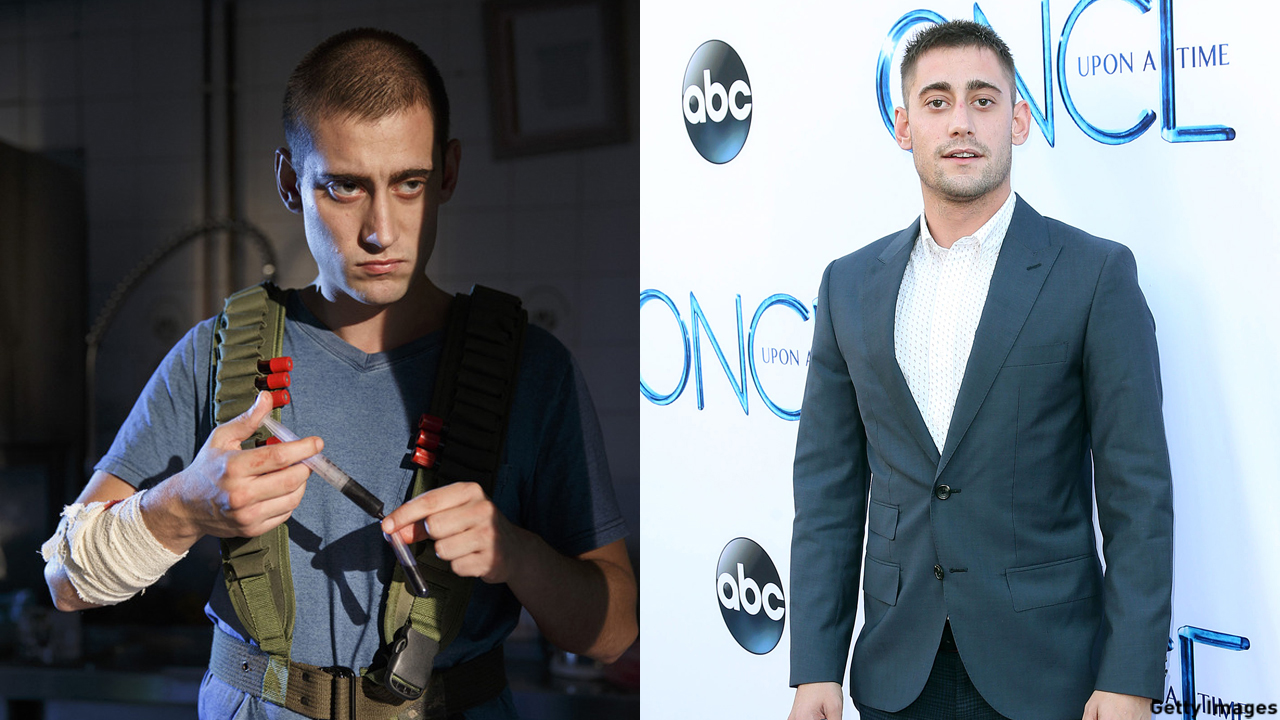 Tom was raised by the werewolf who killed his parents and accidently scratched Tom as a baby, turning him into a werewolf. His adopted father taught the wee werewolf to loath vampires.
In 2014, Socha starred in two episodes of Silent Witness as David Bennetto. He made a one-off appearance in the sixth season of Inspector George Gently in the 2014 episode "Gently Going Under" as Joe Turner. You may have spotted him in ABC's series Once Upon a Time in Wonderland, playing both the Knave of Hearts and Will Scarlet from 2013 to 2014. His character made a jump to the ABC series Once Upon a Time in 2014, where Socha continues his portrayal of Will Scarlet through the fall of 2015.
6. Damien Molony (Hal Yorke)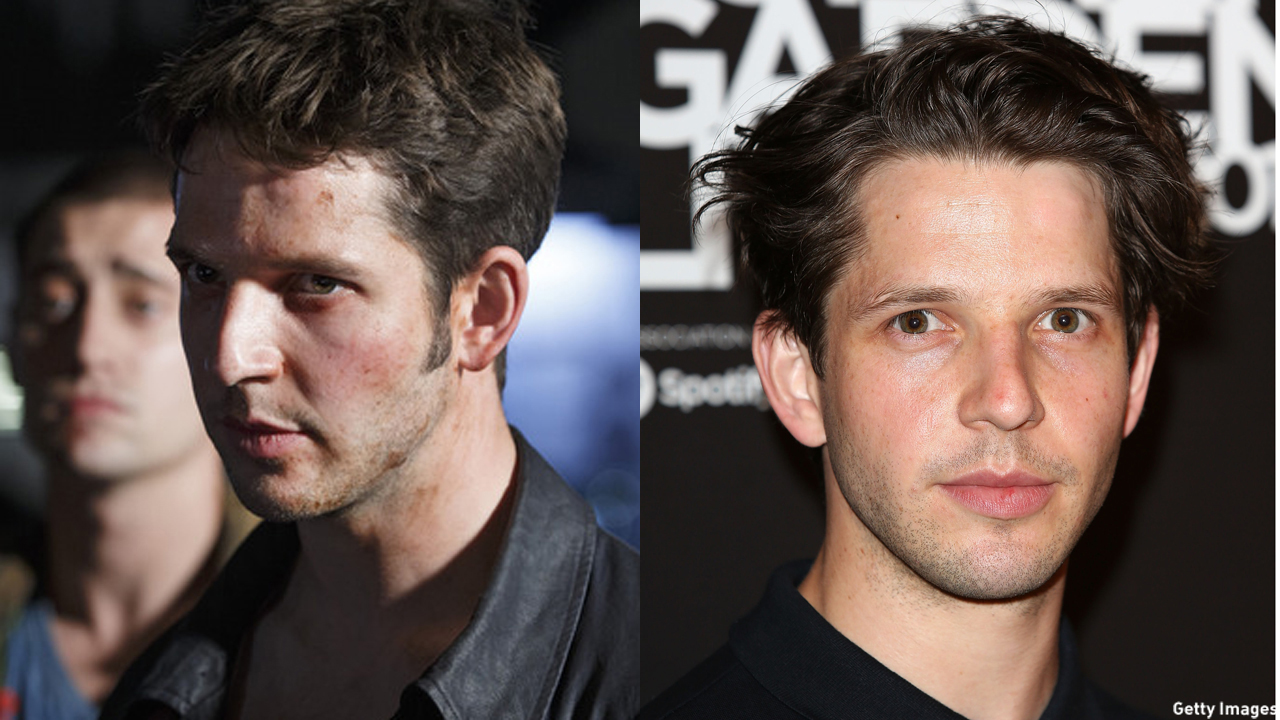 Molony was Hal, a vampire convinced he can live a normal life.
In 2013, Molony made his way to BBC AMERICA's Ripper Street, starring as Detective Constable Albert Flight in seven episodes. From 2014 to 2015, he starred in the unscripted British crime drama Suspects as Detective Sergeant Jack Watson. You may have spotted him on stage in the 2015 National Theatre production of The Hard Problem as Spike. He's completed the pilot for the miniseries The Devil You Know. We look forward to seeing him in 2015's Kill Your Friends and Tiger Raid, which are waiting on release dates.
7. Kate Bracken (Alex Millar)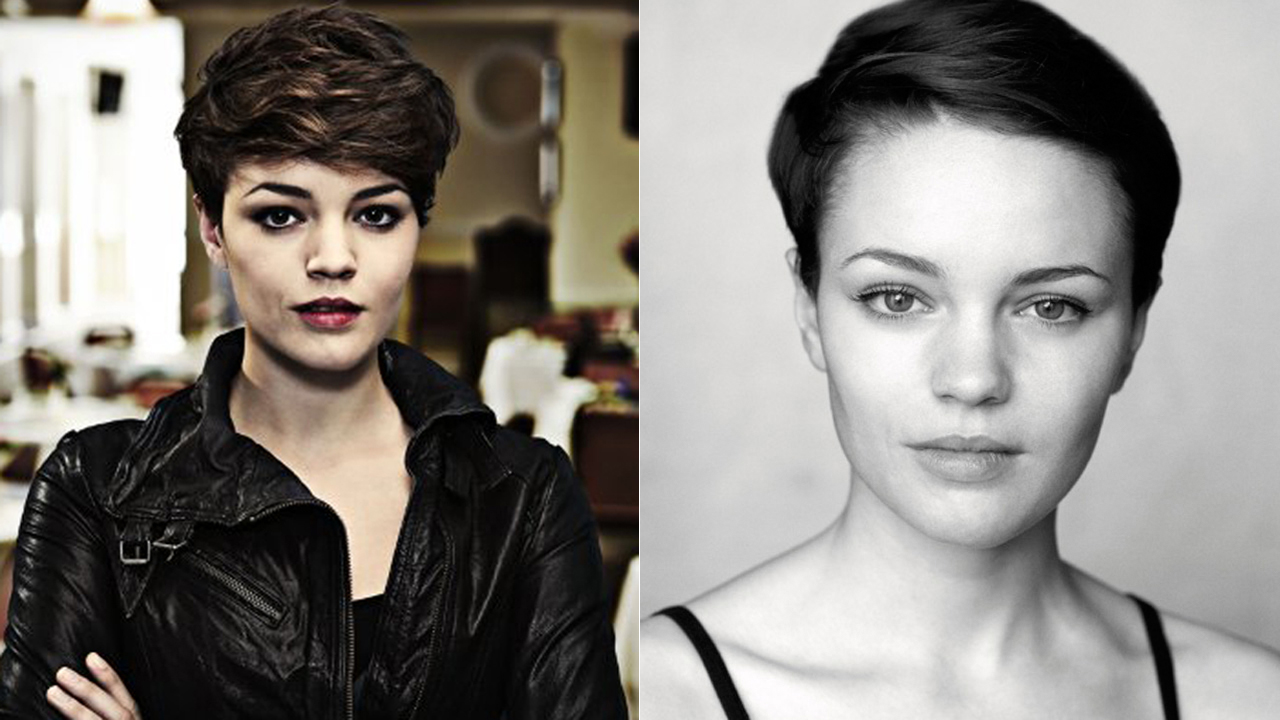 Alex lost her life to a vampire. The vampire was out for revenge, not blood, and didn't turn her. She's caught in between life and afterlife, passing time with friends Hal and Tom.
Bracken starred in the 2013 TV movie Rubenesque as Shirelle. You may have seen her in the fifth season of Misfits  as Karen. She starred in two episodes of DCI Banks as Alice Craig in the two-part storyline of "Bad Boy: Part 1" and "Part 2." She dipped her toe into the world of soaps, starring in Holby City as Mia Conrad in 2014. Also in 2014 she appeared in the TV movie How Do I Get Up There? She's completed filming on Hot Property, also starring MyAnna Buring, which is waiting on release date.
8. Steven Robertson (Dominic Rook)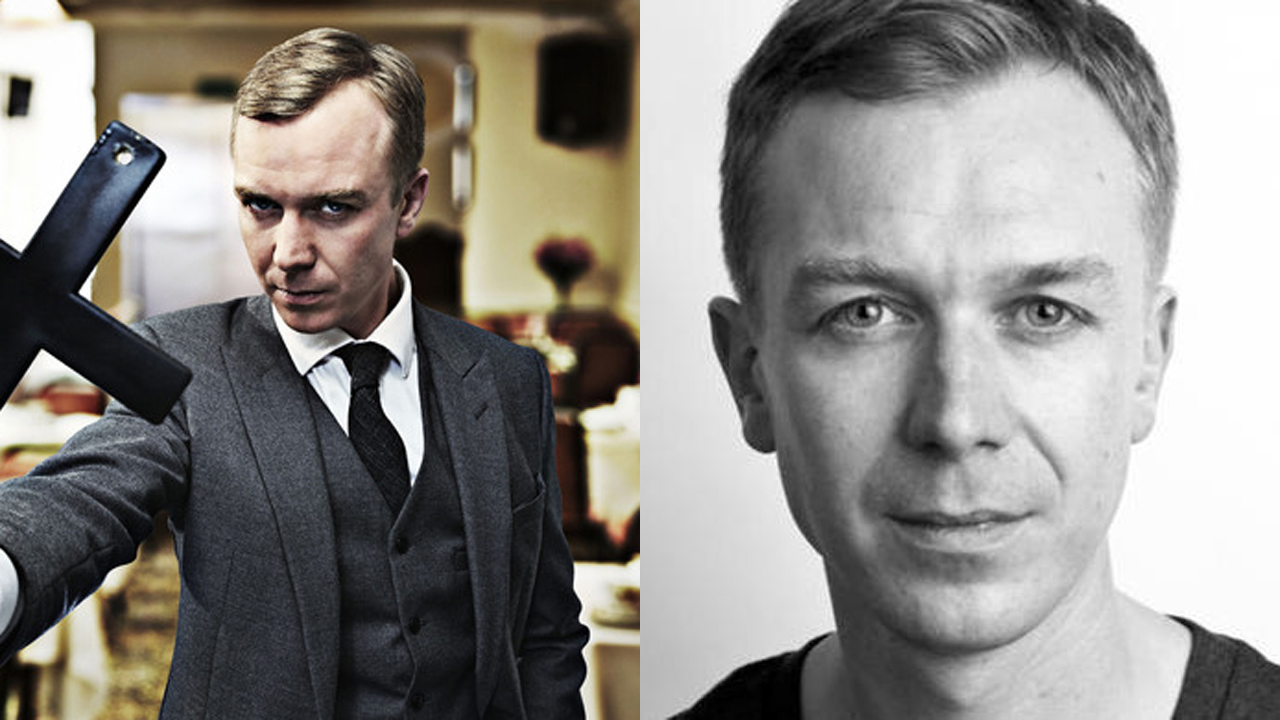 Robertson played Mr. Rook, a member of the Men in Grey organization. The group monitors the supernaturals and sometimes covers up their messes.
Robertson starred in an episode of the crime drama New Tricks as Tim Belgrade in 2013. He took on the role of Sandy Wilson in the detective drama Shetland, starring in eight episodes from 2013 to 2014. You may have spotted him in the second season of BBC AMERICA's In the Flesh as John Watson in 2014, and we last saw Robertson in 2014's sci-fi series Utopia as Terrence. Robertson will appear in season nine of Doctor Who, which will air in fall 2015.
Have you been missing Being Human? 
See More: 
The Cast of 'Torchwood': Where Are They Now?
The Cast of 'Merlin': Where Are They Now?
The Kids of 'Skins': Where Are They Now?
Read More
Filed Under: