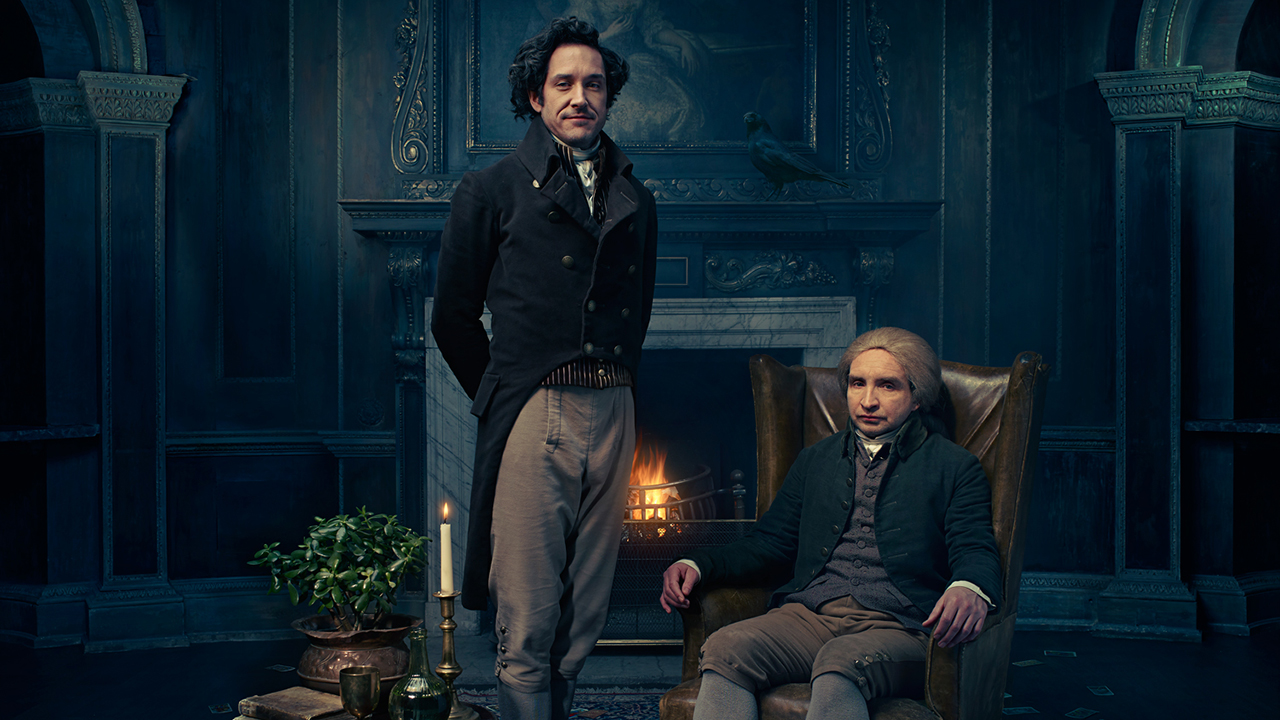 The seven-part magic-based miniseries Jonathan Strange & Mr. Norrell premieres on BBC AMERICA this Saturday, June 13 at 10/9c (watch premiere now on BBCAMERICA.com)—and if its success in its homeland so far is anything to go by, it's sure to make superstars out of its two lead actors, Bertie Carvel (Strange) and Eddie Marsan (Norrell).
But both men are already highly respected actors both at home and further afield, despite neither yet taking on a headlining lead role prior to Strange & Norrell. Here's a look back at where you might know them from: or, if you haven't seen any of the below, where you should go to see more of them!
Bertie Carvel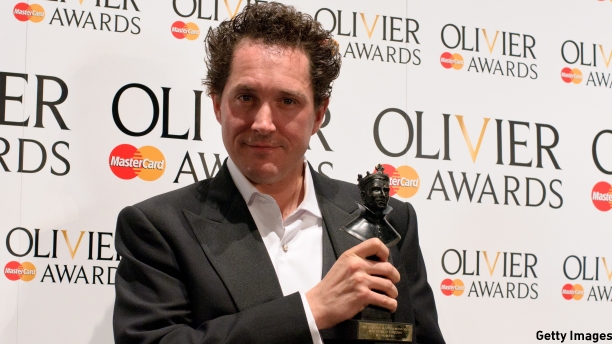 Given that Carvel cuts such a dashing figure in Strange & Norrell, it may be a surprise that perhaps his best-known role is such a grotesque one. A well-respected veteran of musical theater, Bertie was chosen to originate the role of Miss Trunchbull in the smash hit musical Matilda in London's West End in 2012, and he reprised the role for the show's Broadway debut the following year. He won an Olivier Award for Best Actor in a Musical and was nominated for a Tony as well.
Away from his stage work, Carvel has made an increasing number of appearances on television and in movies in recent years. You may have spotted him as Sebastian Wilkes in Sherlock episode "The Blind Banker", or as the unnamed "Mysterious Man" in Doctor Who's "The Lazarus Experiment". And he took his theatrical experience to the big screen in the 2013 movie of Les Miserables, playing the brief but thoroughly unpleasant role of Bamatabois.
Eddie Marsan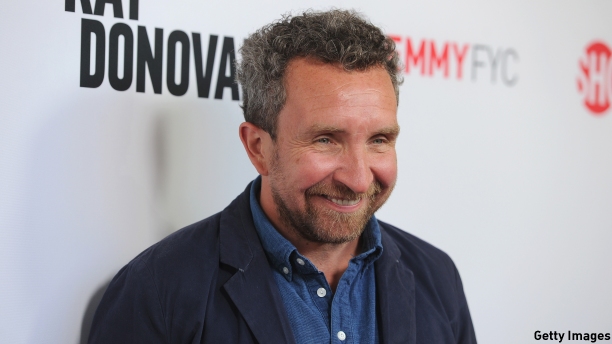 For many years, Marsan has had a reputation as one of Britain's finest character actors, but Jonathan Strange & Mr. Norrell represents one of the first occasions on which he's been able to break out into a proper lead role. His range is perhaps best demonstrated by two particular British films in which he's starred—firstly, a terrifying performance as abusive husband James in 2011's Tyrannosaur; and then the altogether more likable role of Peter in Simon Pegg and Edgar Wright's The World's End. He also attracted huge acclaim and multiple critics' awards for his supporting role as driving instructor Scott in Mike Leigh's Happy-Go-Lucky in 2008.
He's also achieved a reasonably successful break into U.S. TV and movies, notably playing Inspector Lestrade in the two Robert Downey Jr.-starring Sherlock Holmes movies, as well as roles in V For Vendetta and as the villain in Hancock. And he can be seen as a recurring character in Showtime's crime drama series Ray Donovan.
Other cast members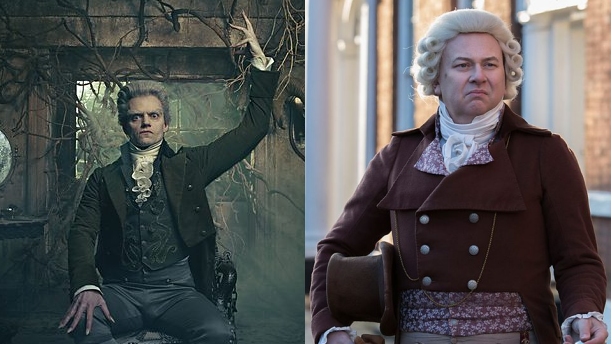 We recently gave you a list of five titles you can binge-watch that feature Marc Warren, who appears in a major supporting role in Strange & Norrell as The Gentleman. For our money, one of his standout roles remains his turn as Elton Pope in the Doctor Who episode "Love & Monsters". Charlotte Riley (Arabella) has appeared in various U.K. drama series including DCI Banks, Wuthering Heights and Peaky Blinders, and will soon be seen in the movie London Has Fallen; while Australian Alice Englert (Lady Pole) is a relative newcomer, probably best known for the 2013 film Beautiful Creatures.
Another of Bertie Carvel's Matilda co-stars also appears in Strange & Norrell: Paul Kaye, who originated the role of Mr. Wormwood in the musical, is Vinculus. Kaye is best known in the U.K. for his 1990s comedy character Dennis Pennis, but to U.S. audiences is probably most recognizable as Game of Thrones' Thoros of Myr. Meanwhile, Vincent Franklin (Drawlight) appeared in the U.K. The Office and several episodes of The Thick of It, and recently garnered huge plaudits for his lead role in the Russell T. Davies drama Cucumber.
See more:
Five Marc Warren Titles You Should Binge On Now
WATCH: 9 British Magicians and Illusionists to Dazzle You
WATCH: Britain's New Broadway Star, Bertie Carvel of 'Matilda'
Read More
Filed Under: