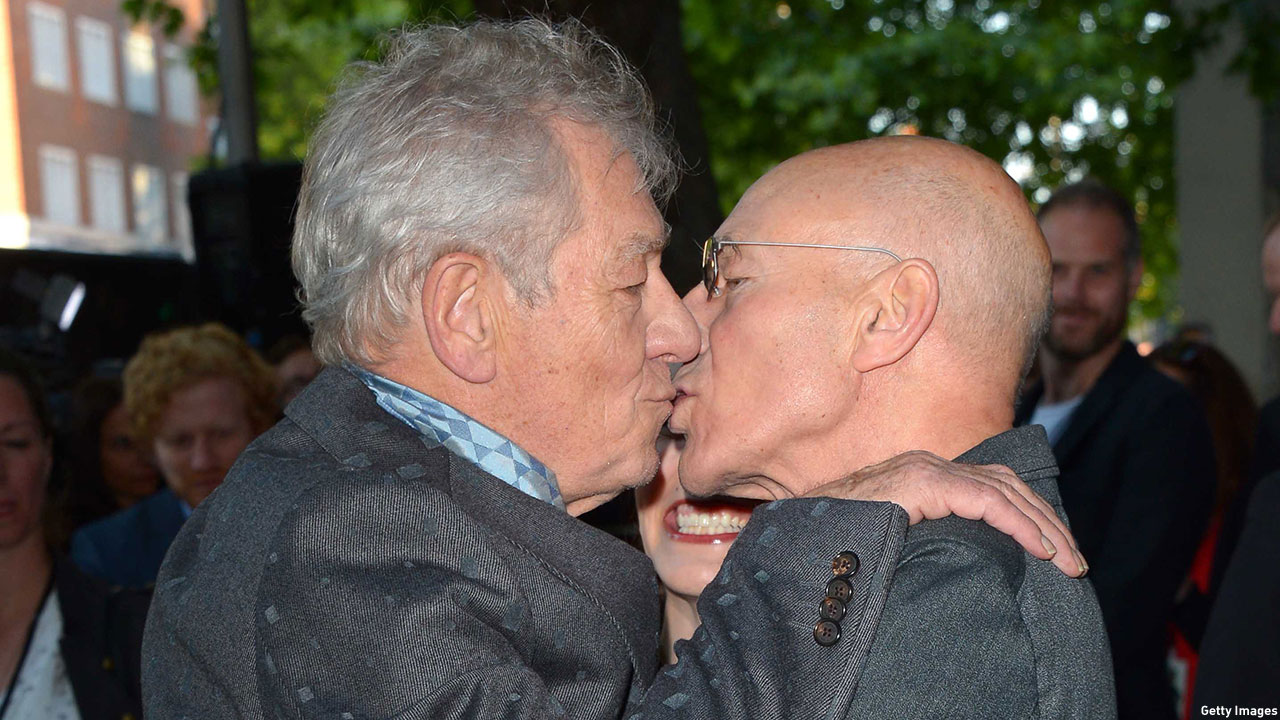 Here's something to make you smile on a grim day: Sir Patrick Stewart turned up for the British premiere of his bestie Sir Ian McKellen's new film Mr Holmes yesterday (June 10). How did they greet each other? Not with some fussy handshake or some stiff hug. No, the partners in entertainment's greatest bromance went in for a full lip-lock before the flashbulbs, and, yes, it was awesome.
Here's the full photo of the smooch for your delectation. Notice Stewart's wife Sunny Ozell in the background looking on appreciatively.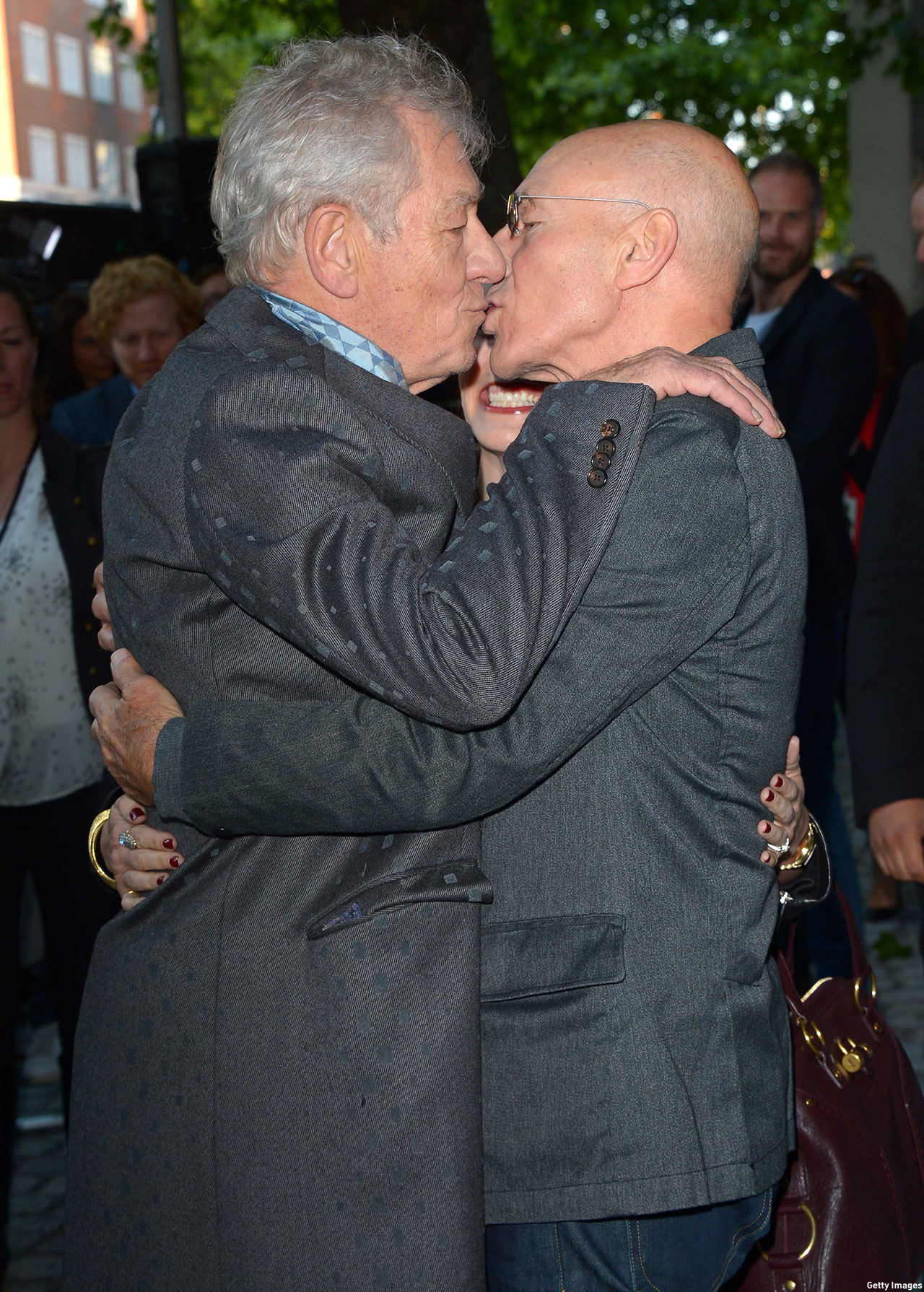 Mr. Holmes will hit U.S. cinemas on July 17.
See more:
Battle of the Bromances: Fassbender/McAvoy vs. McKellen/Stewart
Read More
Filed Under: