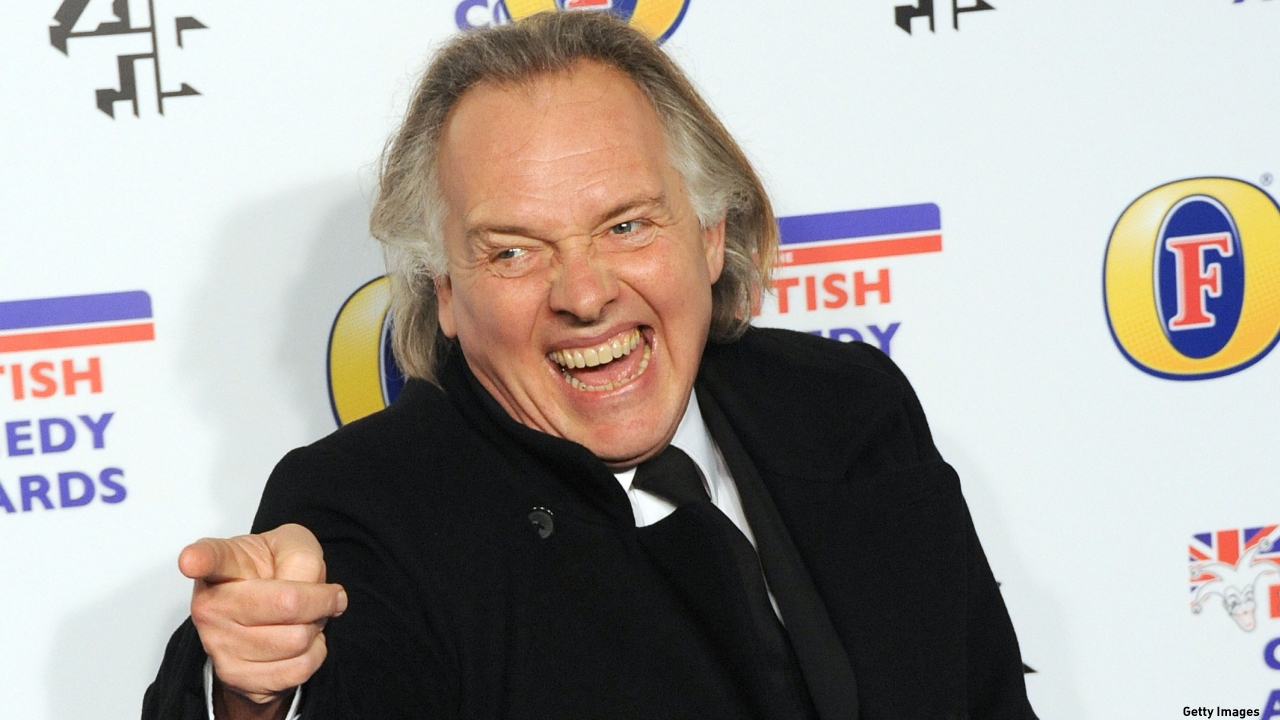 It's hard to believe that it's been an entire year since news broke of the death of Rik Mayall, one of the U.K.'s most influential and beloved comedy writer/performers. The first anniversary today (June 9) of his death has resulted in an outpouring of tributes and reflection from peers and fans alike on social media, with many still struggling even to come to grips that he's no longer around.
Mayall's absence leaves a gaping hole in British comedy, and one that's still keenly felt. Here are just five ways in which he was such an important, memorable and influential figure.
1. The force of nature
If Mayall was onscreen, it would be near impossible to pay attention to anyone or anything else. Nowhere was this more aptly shown than in his two appearances in Blackadder. Bearing in mind that the show was already one of the most popular British sitcoms of all time (The Young Ones), it says a lot that Mayall was able to waltz in and completely, effortlessly, upstage a cast that included Rowan Atkinson, Stephen Fry and Hugh Laurie. He first achieved the feat with his cameo appearance as Lord Flashheart towards the end of the Blackadder II episode "Bells," and those who knew Mayall suggested that this ridiculous, over-the-top, braggadocious performance was the closest to what he was actually like in real life. It was such a successful role that he repeated it all over again in Blackadder Goes Forth. Despite only spending a total of about ten minutes onscreen across the four seasons, he's easily one of the most memorable Blackadder characters.
2. The master of slapstick
Violent slapstick was a feature of Mayall's comedy from his earliest days performing with Adrian Edmondson as "The Dangerous Brothers," first on stage and then on television. But they honed the formula to a more potent degree with their sitcom Bottom, which was even more gleefully anarchic—and downright violent—than The Young Ones had ever managed to be.
3. The political satirist
When Mayall began performing as his own comedy characters, they tended to be pastiches of a particular type of young, impotent activist: first, the hapless "documentarian" Kevin Turvey, and then the awful, sneering "people's poet" and anarchist Rick, who transferred over from his live shows directly into The Young Ones. As the 1980s drew on, however, Mayall turned his target from angry left-wingers to the incumbent government, starring as fictional Conservative MP Alan B'Stard in The New Statesman. Like many members of the "alternative comedy" scene, Mayall's political edge was lessened later in his career, but he was always able to puncture the inherent ridiculousness of much of the British political scene.
4. The charmer
Given his penchant for playing such unlikable characters—and for habitually, cheerfully insulting almost anyone he encountered—Mayall's innate charm was infectious. It was this that made him such a convincing "imaginary friend" in his one major movie starring role, Drop Dead Fred—a less captivating performer might have sunk underneath the weight of the character's grossness.
5. The storyteller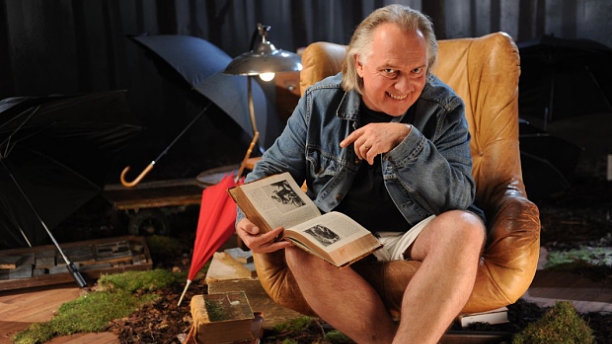 It's perhaps unsurprising that an actor so famed for playing grotesque comedy characters would also have a certain level of appeal to younger viewers. Mayall made a memorable and infamous appearance on the BBC storytelling series Jackanory in 1986, reading Roald Dahl's George's Marvellous Medicine in a perfect match of performer and material. The lively performance attracted complaints from some parents for being too gruesome, but among the show's young viewers he was one of the most popular guest hosts of all time. It was a natural progression, then, when in 1989 he was actually given his own storytelling series: Grim Tales, in which he relayed classic fairy stories in his own inimitable fashion. He also appeared on Crackanory, a reimagining of Jackanory aimed at older viewers, in an episode that was broadcast posthumously.
Which are your favorite Rik Mayall performances?
See more:
RIP Rik Mayall: His Greatest Roles
Why You Never Saw Rik Mayall in a 'Harry Potter' Movie
Read More
Filed Under: