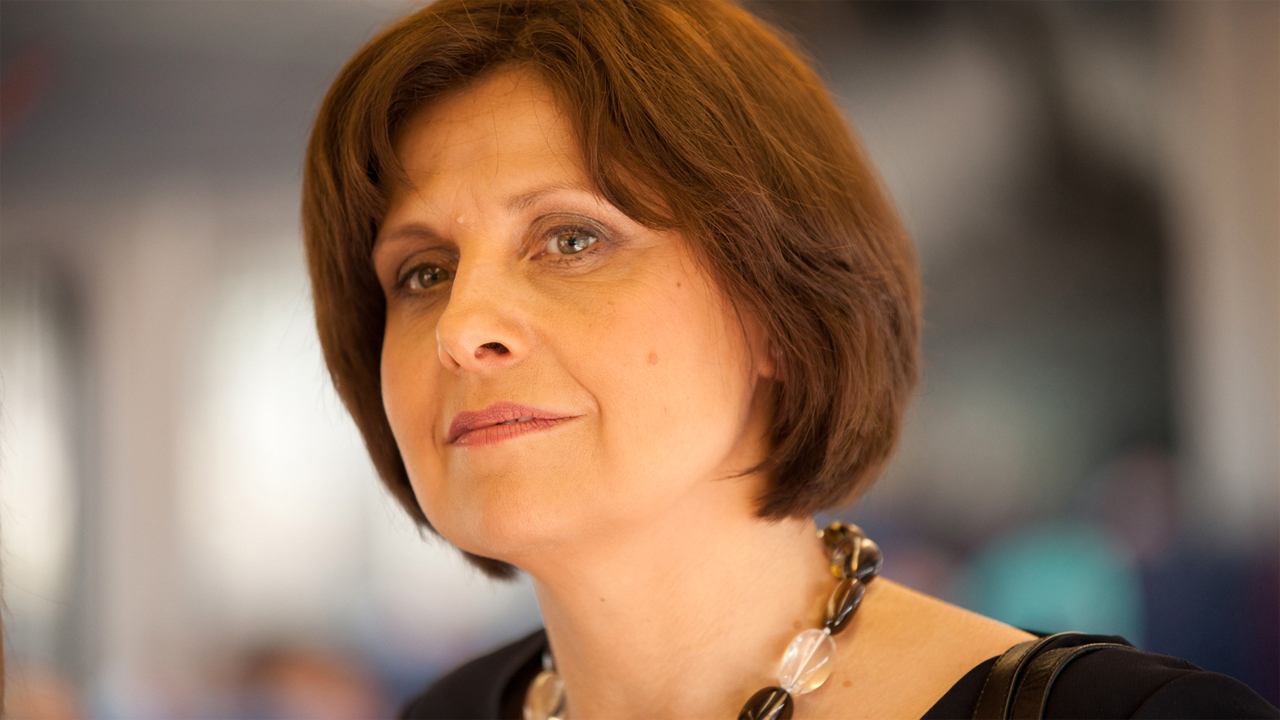 What with Armando Iannucci openly throwing his hat into the ring as a potential future script-writer, Chris Addison popping up as Seb in "Dark Water"/"Death in Heaven" and now Rebecca Front taking a role in Season Nine, Doctor Who is fast becoming a reunion for the creators of the BBC's The Thick of It, with Peter Capaldi as the grumpy axis around which everything rotates.
Rebecca is set to appear in a two-part story, written by Peter Harness, that will feature UNIT (and therefore Jemma Redgrave as Kate Stewart), the return of the Zygons and the presumed-dead Osgood, as revealed recently by Ingrid Oliver:
There's no word on what part Rebecca will be playing in all this, so there's no spoiler activity in this area, but her involvement in the show has been long forecast and there's no doubt it will be welcomed with open arms.
If you've never seen The Thick of It, you may know Rebecca from the BBC's recent adaptation of Death Comes to Pemberley, in which she played Mrs Bennet, mother of Lydia Wickham, played by Jenna Coleman.
Doctor Who returns this fall.
See more:
'Doctor Who's Day Roundup: Billie and Karen Invade Dallas
'Doctor Who's Osgood is Coming Back
6 'Great Minds' Moments Between 'Doctor Who' and 'Star Wars'
10 'Game of Thrones' Stars Who Have Appeared on 'Doctor Who'
Read More
Filed Under: