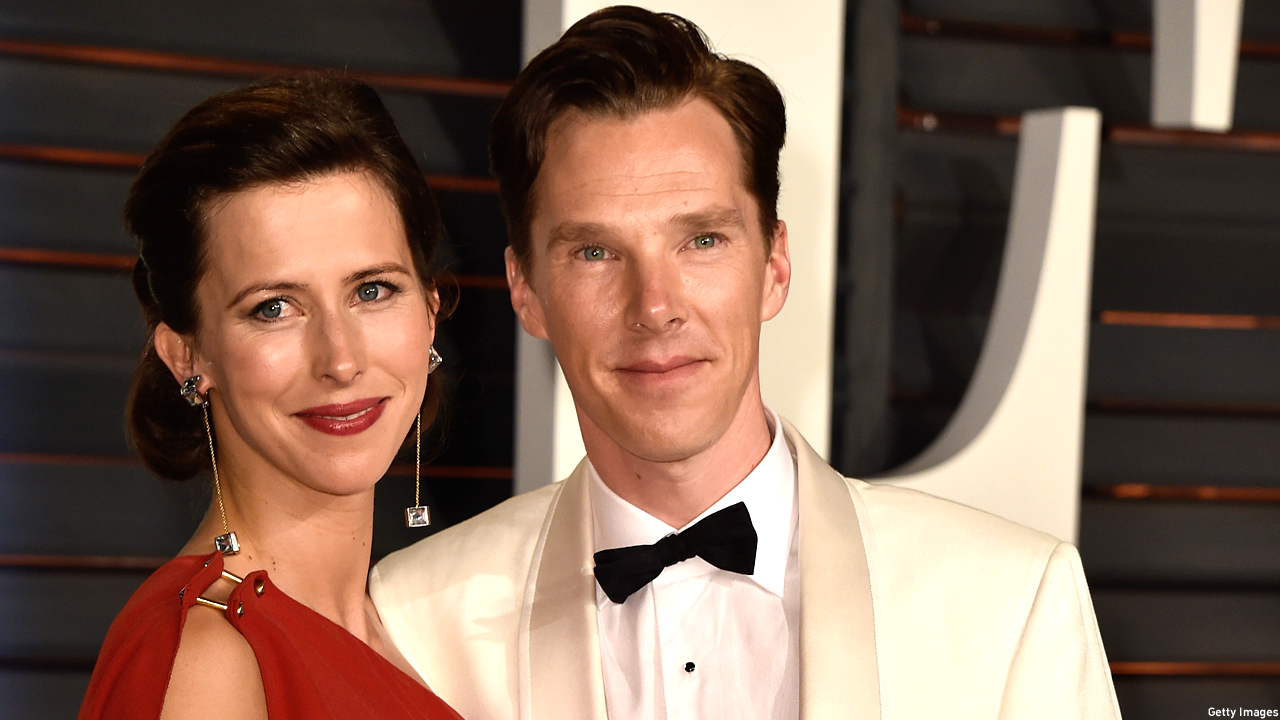 It has not been a bad weekend for Benedict Cumberbatch, all told. For the world to find out that he's been awarded a CBE in the Queen's birthday honours list on the day before his first child is born is remarkably good timing.
And as one might expect at such a personal family moment, they're keeping away from the prying eyes of the press, issuing a brief statement via Benedict's representative that simply says: "Benedict Cumberbatch and Sophie Hunter are delighted to announce the arrival of their beautiful son. We would kindly ask everyone to respect the family's privacy during these next few precious weeks."
Which seems fair enough, really. Luckily there are other things to talk about, such as the cast list for Lyndsey Turner's production of Hamlet, in which Benedict takes the title role and begins rehearsals today (assuming he's getting enough sleep to concentrate, of course).
Claudius will be played by Game of Thrones star Ciarán Hinds, with the Royal Shakespeare Company's Siân Brooke as Ophelia and Anastasia Hille (Snow White and the Huntsman) as Gertrude.
Jim Norton (Bishop Brennan in Father Ted, but also Albert Einstein in Star Trek: The Next Generation) appears as Polonius, Leo Bill (The Living and the Dead) is Horatio, Matthew Steer (Cinderella) is Rosencrantz, Rudi Dharmalingam (Doctor Who's "Dinosaurs on a Spaceship") is Guildenstern, with Kobna Holdbrook-Smith (The Double) as Laertes and the great Karl Johnson (Hot Fuzz) as the ghost of Hamlet's father.
The rest of the cast list is as follows:
Sergo Vares (Fortinbras)
Barry Aird (Soldier)
Eddie Arnold (Danish Captain, Servant)
Nigel Carrington (Servant, Cornelius)
Ruairi Conaghan (Player King)
Diveen Henry (Player Queen, Messenger)
Colin Haigh (Priest, Messenger)
Paul Ham (Official)
Amaka Okafor (Official)
Dan Parr (Barnardo)
Jan Shepherd (Courtier)
Morag Siller (Voltemand)
Dwane Walcott (Marcellus)
The first performances begin on August 5, and the play's official opening night is on August 25, with a run that concludes on October 31.
Hamlet will also be broadcast to cinemas worldwide on October 15, as part of National Theatre Live.
See more: 
Cumberbatch, Ejiofor, Redmayne Honored in Queen's Birthday List
WATCH: Benedict Cumberbatch's 'Sherlock'-ish Car Ad for China
Chiwetel Ejiofor joins Benedict and Tilda in 'Doctor Strange'
LISTEN: 'Sherlock' Co-Stars Benedict Cumberbatch and Louise Brealey Read WWII Love Letters
Read More
Filed Under: