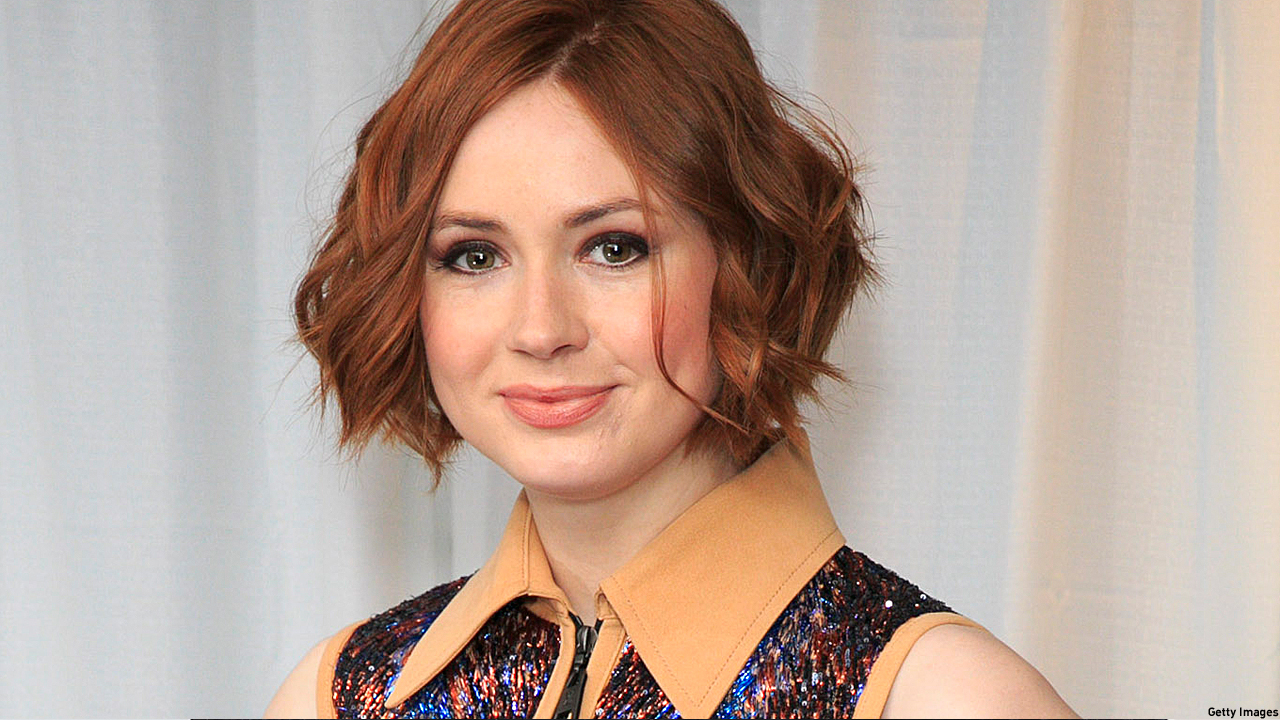 Earlier this week, Karen Gillan was tweeting about her excitement that she was returning to her native Scotland, and as someone that has spent a lot of time away from home, it's the little things that you can't get elsewhere that tug at the heartstrings. In her case, this meant going to a fish 'n' chip shop and demanding a portion of chips with chippy sauce.
Scotland tomorrow. First thing I'm doing is buying a pile of chips with chippy sauce. Edinburgh folk: you know what I'm talking about.

— Karen Gillan (@karengillan) June 14, 2015
Which, as this is the internet, became one of those moments of international confusion, as people tried to work out what sort of a sauce chippy sauce might be. So here, in the name of public service, is the answer.
Chippy—or chippie—sauce is a very runny condiment liberally applied to a portion of chips (that is to say, french fries, but note that British fries are thicker and still look like they remember what it was like to be a potato). It seems to be unique to Edinburgh, and is made by taking a brown sauce such as HP Sauce or Daddies and mixing it with water or malt vinegar. Cooks Info recommends getting the cheapest possible brand, as this is not haute cuisine.
The peculiar locality of the sauce is just part of a patchwork quilt of regional condiment trends around the consumption of chips which exists as a sidebar to the great fish 'n' chips, which is most commonly served with just salt and vinegar. In some parts of the U.K. it's standard to have chips with Chinese restaurant curry sauce, which is khaki colored and has a different flavor to any curry known to the Indian subcontinent. In other places it's the done thing to ask for meat gravy, or the scraps left over from frying battered fish. And this is in addition to the standard ketchup, melted cheese, mayonnaise or tartare sauce.
And of course in Canada, there is poutine; a hot mess of chips, gravy and cheese curd that really should not work.
As for Karen, she got her wish:
The eagle has landed and had a proper fry up. Good to be home.

— Karen Gillan (@karengillan) June 16, 2015
Incidentally, if this reminds you of that whole "cheeky Nandos" thing from a couple of weeks ago, and you're still confused, know this: Nando's is a popular South African restaurant chain that largely serves chicken, cooked with plenty of peri-peri and hot sauce. Cheeky is just a term of irreverent affection, a way of saying what you're doing is slightly decadent—you wouldn't consider Nando's to be an everyday meal, nor is it top of the range—but in the heat of the moment you just don't care.
Nando's do not serve chippy sauce.
See more:
Personality Quiz: Which British Food Should You Try?
Junk Food Day: 5 Salty British Snacks Every American Should Try
Mint Julep Day: Five Foods the British Only Consume Once a Year
WATCH: Think British Food is Boring? 9 Dishes That Will Change Your Mind
Read More
Filed Under: