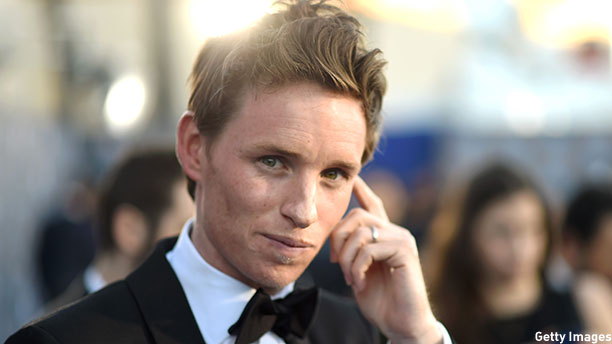 Harry Potter fans are currently getting very excited with the news that Eddie Redmayne—Oscar-winning actor and general delight—is indeed taking on the lead role in J.K. Rowling's next magical movie series Fantastic Beasts and Where to Find Them.
He will play the wizard Newt Scamander, magizoologist and creature catcher and curator. He's the author of the book on which the film series will be based, and it is his adventures we will follow.
Here's how Warner Bros. released the news on Twitter:
Oscar winner #EddieRedmayne enters the Wizarding World as Newt Scamander in #FantasticBeasts and Where to Find Them: http://t.co/RcAp3jpR0p

— Warner Bros Pictures (@wbpictures) June 1, 2015
Greg Silverman, President of Creative Development and Worldwide Production at Warner Bros. Pictures, told the press they're very excited to have Eddie aboard: "Eddie Redmayne has emerged as one of today's most extraordinarily talented and acclaimed actors. We are thrilled to welcome him into J.K. Rowling's Wizarding World, where we know he will deliver a remarkable performance as Newt Scamander, the central character in Fantastic Beasts and Where to Find Them."
Harry Potter director David Yates added: "Eddie is a fearless actor, brimming with invention, wit and humanity. I couldn't be more excited about the prospect of working with him as we start this new adventure in J.K. Rowling's wonderful world, and I know she feels the same way."
Fantastic Beasts and Where to Find Them is set for release on November 18, 2016, but you can look forward to seeing Eddie in The Danish Girl this November.
See more:
J.K. Rowling and the Very Nice Tweets of Inspiration
WATCH: New Trailer for J.K. Rowling's 'The Casual Vacancy'
J.K Rowling's 'Fantastic Beasts' Starts Filming in 2015
J.K. Rowling Regrets Romantic Storyline in 'Harry Potter' Series
Read More
Filed Under: