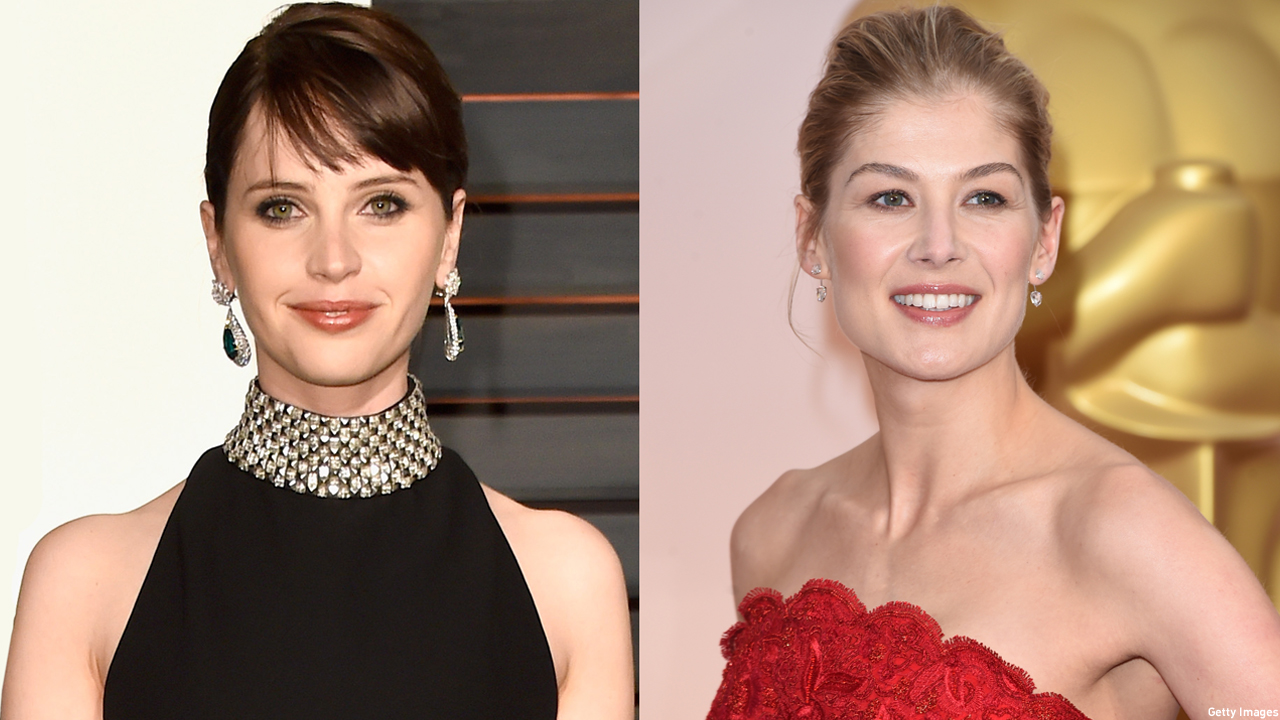 When it comes to prestige, the British education system works on a fairly simple hierarchy. There's no Ivy League, no jostling for position. There is Oxford University and its many colleges, and there is Cambridge University and its many colleges, and then there is everywhere else.
That's not to say Manchester or Durham or Edinburgh are below par. But their students, world-beaters though they may be, don't have that special something, the self-assurance that comes from having earned (or won) a seat at the very top table. This isn't always a blessing, as Oxbridge graduates can sometimes be viewed suspiciously, as if they'd been handed the golden ticket to lifelong success. But by and large a place at one of the Oxford colleges is a sign of a hard-working, focused and confident mind being given its just reward. And this becomes clearer when looking at some of the people in the public eye who came out of those colleges, clutching a degree in one hand and a ticket to Hollywood in the other.
For example, Felicity Jones, Rosamund Pike and Russell T Davies all studied English at Oxford colleges, sharpening up their word skills against some of the finest creative minds in human history. So did Emilia Fox, Hugh Grant and Emma Watson (as a visiting student to Worcester College from Brown).
Robert Hardy (perhaps best known as the Cornelius Fudge, Minister for Magic in the Harry Potter films) probably trumps the lot, as he completed his English studies under both C.S. Lewis and J.R.R. Tolkien.
Not that all Oxford thespians studied English; Emily Mortimer read Russian, The IT Crowd's Katherine Parkinson read classics and Kate Beckinsale lasted three years reading French and Russian literature before leaving to pursue her acting career.
There is also something unique about the two most prestigious universities in the U.K. and the way they manage to turn out world-beating comedy teams across both campuses. Dudley Moore, for example, who was teamed up with fellow Oxford graduate Alan Bennett and Cambridge boys Peter Cook and Jonathan Miller to create the world-beating review Beyond The Fringe in 1960.
Alan claimed to find Oxford a suitably sober place for his thoughts, as he explained to Oxford Today: "The impression of Oxford is darkness and the impression of Cambridge is light. Oxford is a darker place altogether and more sober than Cambridge. I found—and I'm sure I would have found it at Cambridge—that the beauty of the place mocked your mood. If you were ever feeling depressed, and I quite often was, you felt, how can you be in low spirits in a place as beautiful as this?"
Ten years later, British TV screens were thrilling to another Oxbridge comedy team: Monty Python's Flying Circus. Terry Jones and his writing partner Michael Palin both graduated from Oxford, with John Cleese, Graham Chapman and Eric Idle being Cambridge boys (and Terry Gilliam being from somewhere completely different).
And another ten years after THAT, Rowan Atkinson, his writing partner Richard Curtis and Mel Smith (Oxford) hooked up with Griff Rhys Jones and producer John Lloyd (both Cambridge)—not to mention Australian comedy partner Pamela Stephenson—to repeat the trick again with Not The Nine O'Clock News.
For Rowan, the choice between Oxford and Cambridge was a particularly fortuitous one, as he explained to the LA Times:
"There was a fairly conscious decision… to go somewhere where I could explore the theatrical side of me more. And in terms of the people I admired that was probably Oxford or Cambridge. I could've gone to Cambridge and done work there, but the application form was much longer and the Oxford one was really short; and my father had been there. I wound up going to Oxford, and that was where I met Richard Curtis and the whole thing took off. It was the best decision I ever made."
By the time Veep creator Armando Iannucci was putting together comedy shows using fellow Oxford comedy talents such as Sally Phillips, Stewart Lee, Richard Herring and Rebecca Front, the idea of an Oxbridge comedy mafia was starting to curdle in the face of stiff opposition from alternative comedians, although this has in no sense put Andy Zaltzman (Oxford) off in his collaborations with John Oliver (Cambridge), not the least of which is The Bugle podcast.
Oh, and we've just got enough space for one wildcard: Kris Kristofferson was a Rhodes Scholarship student at Oxford's Merton College, where he won a Blue (representing the college) for boxing. It was in Oxford that he started writing songs, signed up with legendary British manager Larry Parnes and even made his first recordings under the name Kris Carson. He graduated in 1960 with a BPhil in guess which subject? English literature.
Which means he can write a song called "Me and Bobby McGee" and see off any would-be pedants trying to correct it to "Bobby McGee and I" with some authority.
See more:
Personality Quiz: Which British University Should You Attend?
Led Zeppelin Reunion Cash Funds Oxford University Scholarship
'Wackadoodle' Makes It To The Oxford English Dictionary
5 British Geniuses That Deserve a Biopic
Read More
Filed Under: