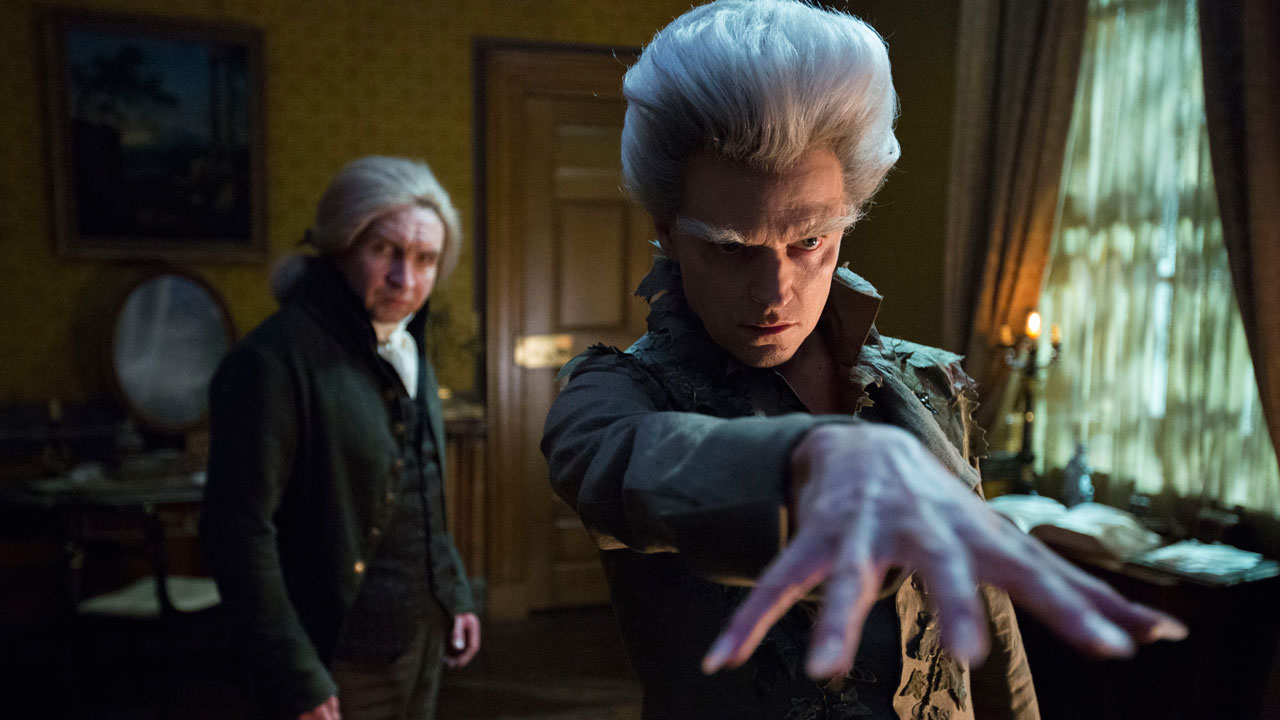 English actor Marc Warren joins Bertie Carvel and Eddie Marsan in BBC AMERICA's magical mini-series Jonathan Strange and Mr Norrell as the Gentleman, a faerie spirit summoned by Mr. Norrell. The thing is, Warren himself actually does magic in his free time. We wonder what other tricks the actor has up his sleeve? While a trickster doesn't reveal his secrets, what we do know is that he has had a number of great roles leading up to the premiere of Jonathan Strange on Saturday, June 13:
1. The Musketeers
Warren joined the second season of BBC AMERICA's The Musketeers as Comte de Rochefort. We're sorry to say, Rochefort is not a friend of the three Musketeers.
Watch The Musketeers on Amazon Instant.
2. The Good Wife
Warren signed on to The Good Wife in its fourth season as Nick Saverese, Kalinda's (Archie Panjabi) husband. The two have a love-hate relationship: they hate each other but love to fight.
3. Hustle
The BBC series Hustle follows a group of con artists who specialize in long-term deceit. Warren's character is the outlier, with him pulling fast ones. Warren cheekily says in the below clip, "I always thought with this part, no acting required, really. I just sort of turn up and do it."
4. State of Play 
The BBC AMERICA miniseries features a number of familiar faces in addition to Warren, including David Morrissey, Bill Nighy, James McAvoy, Kelly Macdonald and John Simm. The series follows the fallout after a British politician's assistant is found dead. BBC describes Warren's character as a "wide boy," which is British slang for someone who lives by his wits.
Watch State of Play on Hulu Plus.
5. Band of Brothers
Warren joined fellow British actor Damian Lewis in the first season of HBO's depiction of WWII as Pvt. Albert Blithe. In the roles above we see him as a crafty manipulator. But as Blithe, he's just a young kid who finds himself in combat, and he's scared.
Watch Band of Brothers on HBO GO.
Are we ready to meet the Gentleman? 
See More: 
British Summer TV Preview: 10 Shows to Watch
WATCH: 10 TV Shows That Every Brit Knows
WATCH: 9 British Magicians and Illusionists to Dazzle You
Read More
Filed Under: