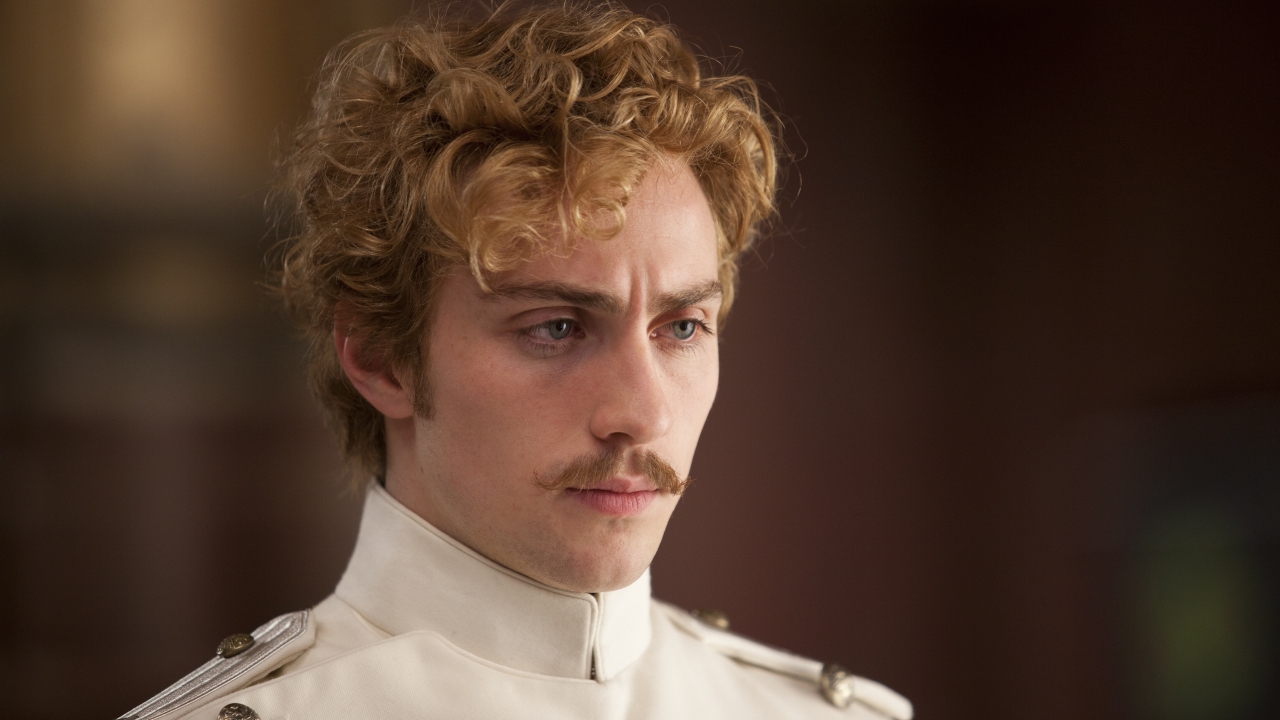 It's Aaron Taylor-Johnson's 25th birthday tomorrow (June 13), and if you're reacting to that news with surprise that he's still so young, then it says a lot about just how prodigious his career rise has been. It feels as if Taylor-Johnson (or just Johnson, as he was credited in films until his marriage to Sam Taylor-Wood in 2012) has been around for a long time, which would explain why his C.V. already contains a number of hugely accomplished hits—most recently his turn as Quicksilver in The Avengers: Age of Ultron. Here are our picks of five of his best starring roles that you can watch online right now.
1. Angus, Thongs and Perfect Snogging (2008)
After spending his childhood and early teen years making sporadic appearances in film and television, including playing the young Charlie Chaplin in the comedy Shanghai Knights, this likable British teen comedy marked Johnson's debut foray into playing a romantic lead, as love interest Robbie—or "Robbie the Sex God," as he's referred to by narrator Georgia (Georgia Groome).
Watch Angus, Thongs and Perfect Snogging on Amazon Instant Video
2. Nowhere Boy (2009)
This was the role that really broke Taylor-Johnson out as a star to watch. He plays John Lennon in this biopic based around the Beatles co-founder's adolescence and earliest days playing in the band the Quarrymen. He carries the film superbly, opposite Game of Thrones' Thomas Brodie-Sangster as Paul McCartney, and his Liverpudlian accent is pretty spot-on. And the director? Sam Taylor-Wood.
Watch Nowhere Boy on Amazon Instant Video
Watch Nowhere Boy on iTunes
3. Kick-Ass (2010)
A breath of fresh air in the superhero movie genre, this fantastically entertaining action-comedy from director Matthew Vaughn achieves the rare feat of actually improving on its comic book source material. Most of the attention on the film focused on prepubescent killing machine Hit-Girl (Chloë Grace Moretz), but Johnson anchors the film with his portrayal of likable everyman Dave Lizewski—a teenaged comic book fan who decides one day to put on a costume and try to fight crime, with predictably messy results. He would reprise the role for a sequel, Kick-Ass 2, in 2013.
Watch Kick-Ass on Amazon Instant Video
Watch Kick-Ass on iTunes
4. Anna Karenina (2012)
Taylor-Johnson's first "grown-up" lead role came in this adaptation of the classic Leo Tolstoy novel from director Joe Wright (Atonement). Aaron stars opposite Keira Knightley and Jude Law as the dashing Count Vrosky, on one side of a tragic love triangle.
Watch Anna Karenina on Amazon Instant Video
Watch Anna Karenina on iTunes
5. Godzilla (2014)
Although not immediately apparent from the trailers, which seemed to play up the involvement of Breaking Bad's Bryan Cranston instead, Taylor-Johnson was actually the (human) lead in director Gareth Edwards' reimagining of the classic Japanese monster movie. "I think [Edwards] went for the right balance of sensitivity and testosterone," he said of the film. "I've probably been more emotionally challenged in this film than in any independent drama or thriller."
Watch Godzilla on Amazon Instant Video
Watch Godzilla on iTunes
Which is your favorite film of Aaron's?
See more:
WATCH: First Look at Aaron Taylor-Johnson in 'Godzilla'
A Guide to the Brits of 'Kick-Ass 2′
Actor Aaron Johnson Displays Range – and Pecs – in 'Savages'
Read More
Filed Under: