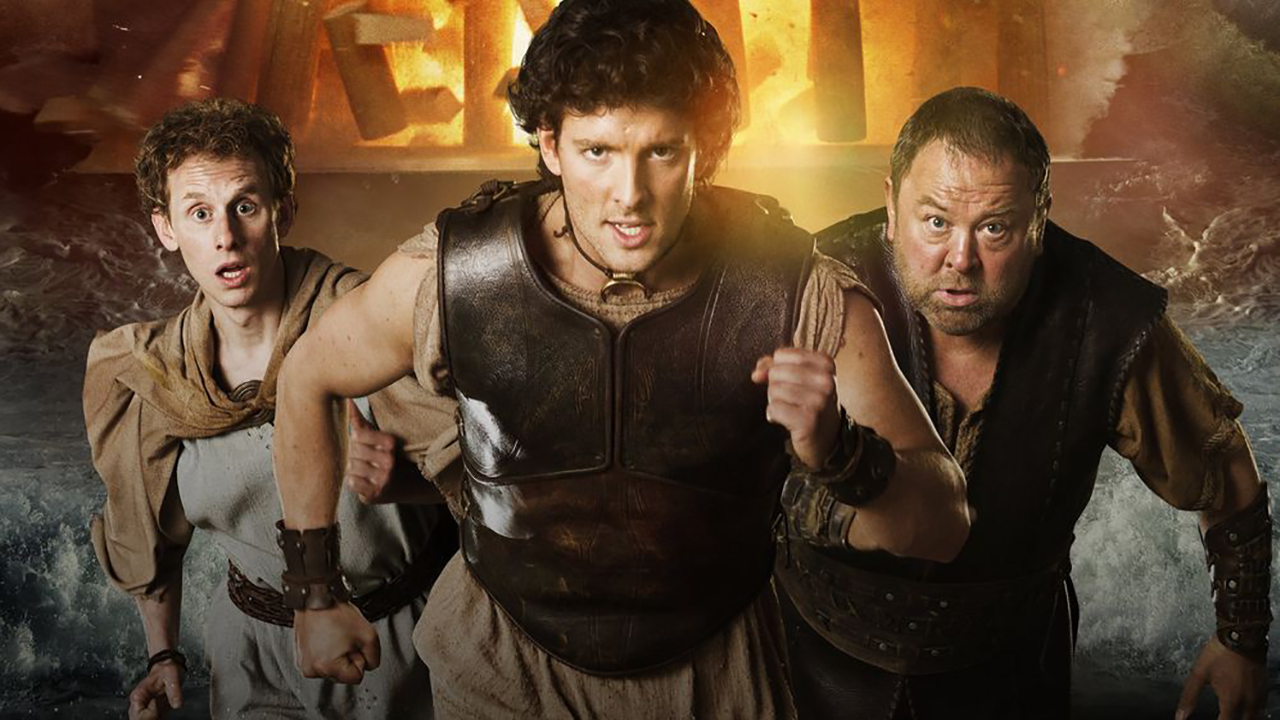 We're gearing up for the return of the BBC AMERICA series Atlantis, premiering on Saturday, June 27 at 9/8c. A year has passed in the troubled city, and the people of Atlantis are dealing with the aftermath of King Minos' (Alexander Siddig) death and Ariadne (Aiysha Hart) becoming Queen. Luckily for Jason (Jack Donnelly), he and his friends are a part of Ariadne's inner circle.
If you want to see more of the Atlantis cast, here are some of their more recent roles:
1. Jack Donnelly (Jason) 
The Atlantis hero Jason is portrayed by actor Jack Donnelly. Jason is a natural warrior who is heir to the throne of Atlantis, except he doesn't know it. Prior to joining the BBC AMERICA show Donnelly starred in 2011's House of Anubis as Jason Winkler. In 2012 he made a one-off appearance in the British series Doctors as Harry Kilber-Bennett. He also appeared in the sitcom Threesome in the dual role of Pull/Paul and in the fourth season of Misfits as the White Rabbit. In 2013, he starred in the first season of the period drama Dancing on the Edge as Leopold. Donnelly portrayed Olly Hunter in the 2014 football mockumentary United We Fall.
2. Robert Emms (Pythagoras)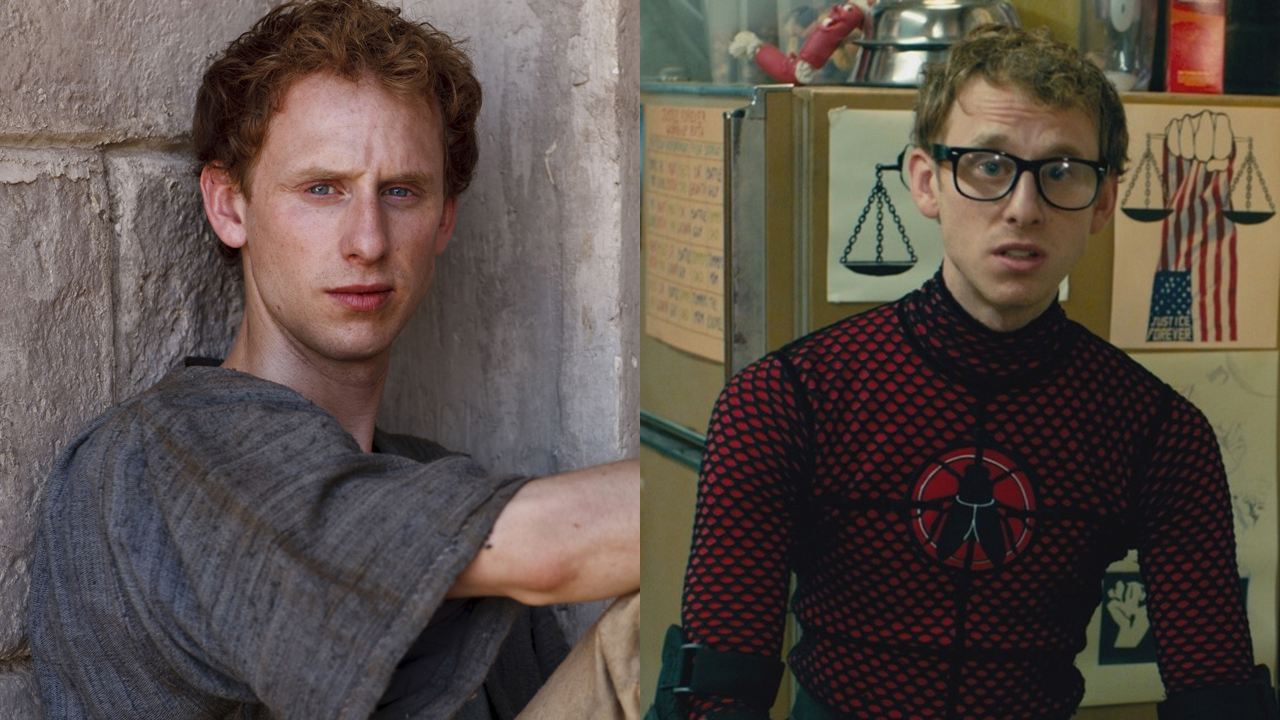 Robert Emms takes on the role of the young philosopher Pythagoras. Prior to Atlantis Emms had a number of one-off appearances in British TV series like Waking the Dead (2008), The Wrong Door (2008), Monday Monday (2009), and Scott and Bailey (2011). You may have spotted him in the blockbuster films War Horse (2011) as David Lyons and Kick-Ass 2 (2013) as Insect Man.
3. Mark Addy (Hercules)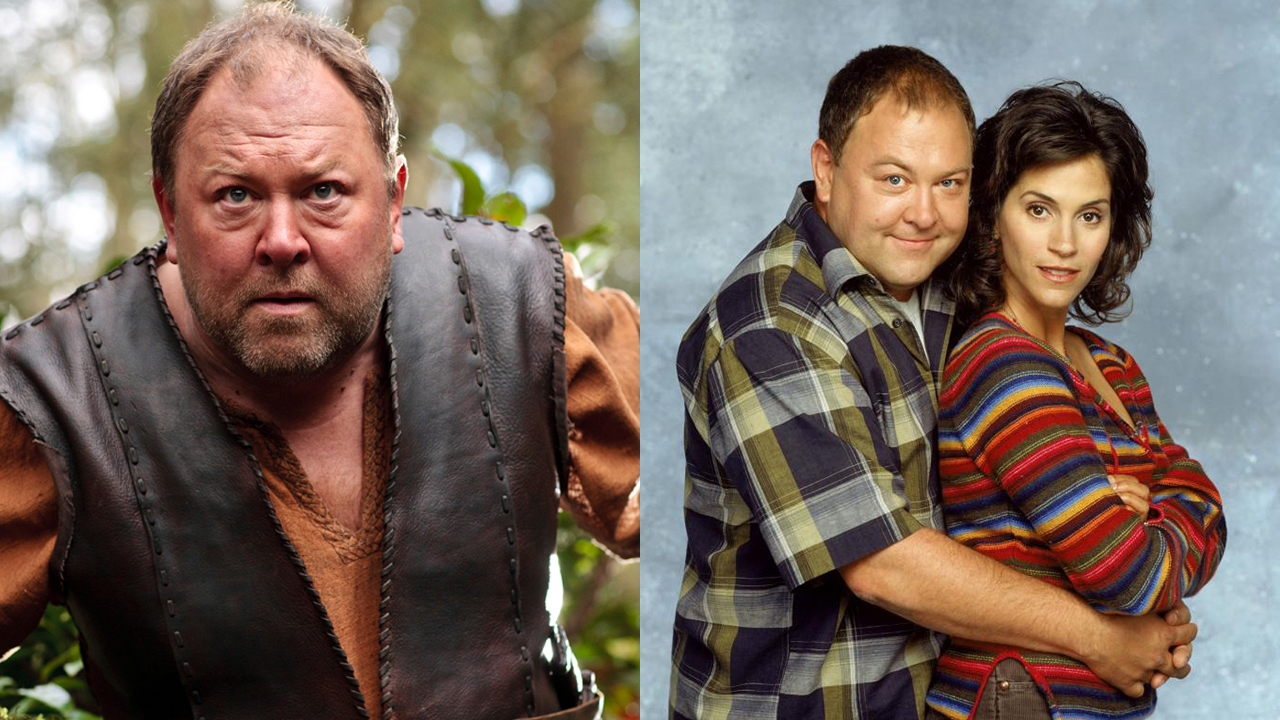 Mark Addy's Hercules doesn't have the same physique as the warrior were used to hearing about in previous stories told. But he makes up for it with heart and loyalty. You may remember Addy as the dad in the CBS series Still Standing, which revolved around a family living in Chicago (2002-2006). Since then his CV has been topped up with TV series like Bonkers (2007), Game of Thrones (2011), Great Expectations (2011), The Syndicate (2013), Trollied (2011-2013), and Remember Me (2014).
4. Aiysha Hart (Ariadne)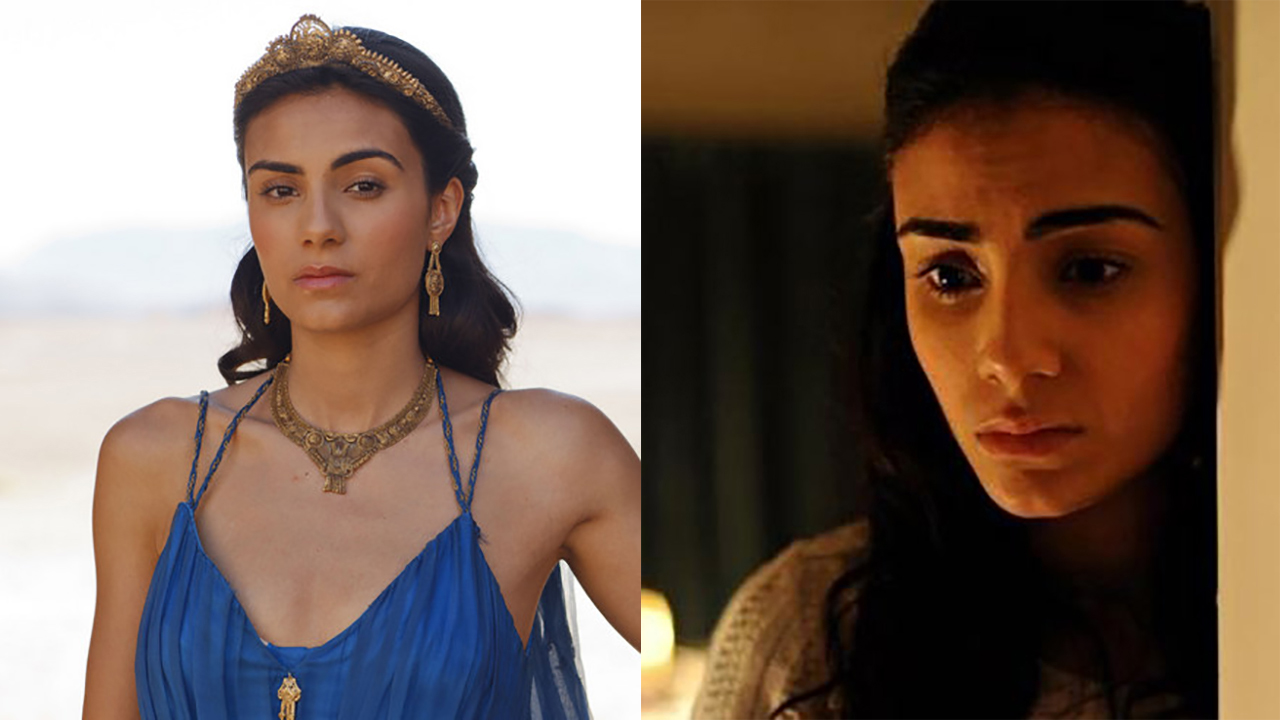 If the gold tiara didn't give it away, Ariadne is royalty. Aiysha Hart portrays the Queen of Atlantis who is determined to do right by her people. The BBC AMERICA role is Hart's most prominent casting to date, with only two appearances under her belt prior to Atlantis. She starred as a young woman being targeted by a bounty hunter for an honor killing in 2014's Honour. In 2013 she appeared in the thriller Djinn as Sarah.
5. Sarah Parish (Pasiphae)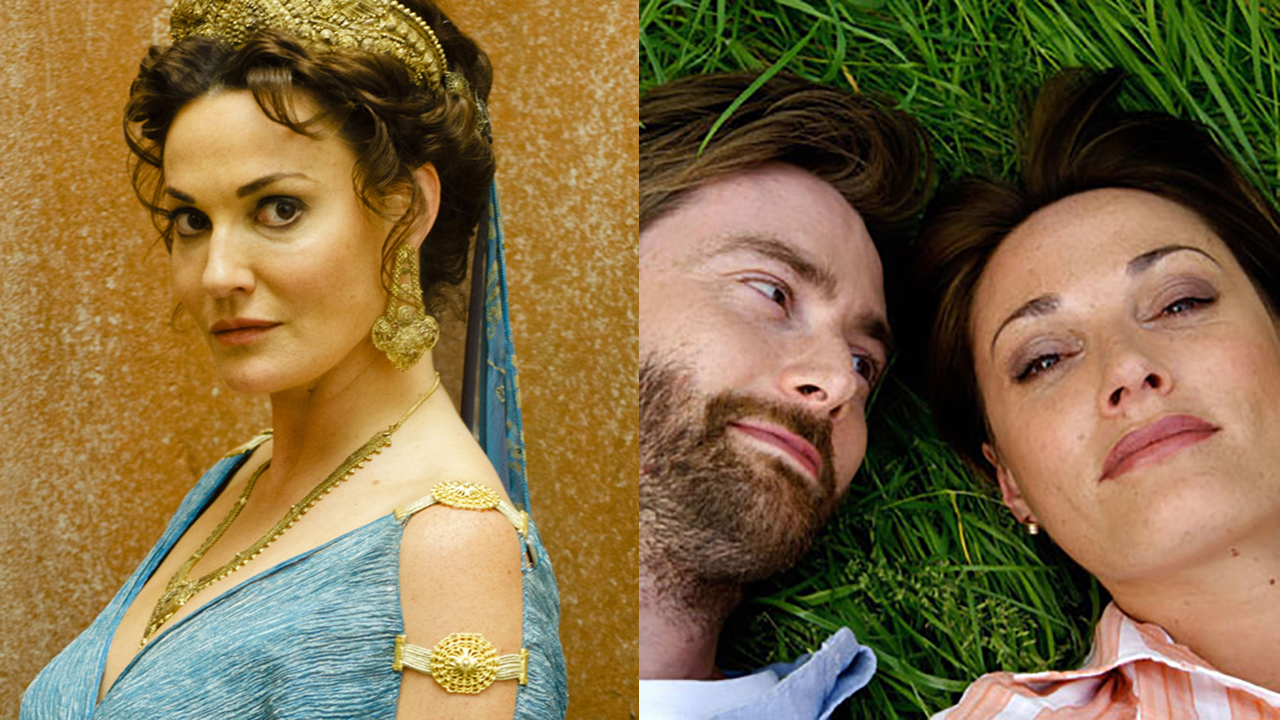 Sarah Parish portrays the former Queen of Atlantis Pasiphae. She starred opposite Doctor Who's David Tennant in the murder mystery series Viva Blackpool in 2004. You may recognize Parish from 2005's romantic comedy The Wedding Date as T.J., starring opposite Debra Messing and Dermot Mulroney. In 2006 she starred in the Doctor Who episode "The Runaway Bride" as Empress. From 2008 to 2010, she starred in the sultry drama Mistresses as Dr. Katie Roden. In 2010 we saw her in the miniseries The Pillars of Earth as Regan Hamleigh. From 2011 to 2012, Parish starred opposite James Nesbitt in the medical drama Monroe as Jenny Bremner. In 2014 we spotted her on the Twenty Twelve spin-off W1A as Anna Ramton.
6. Amy Manson (Medea)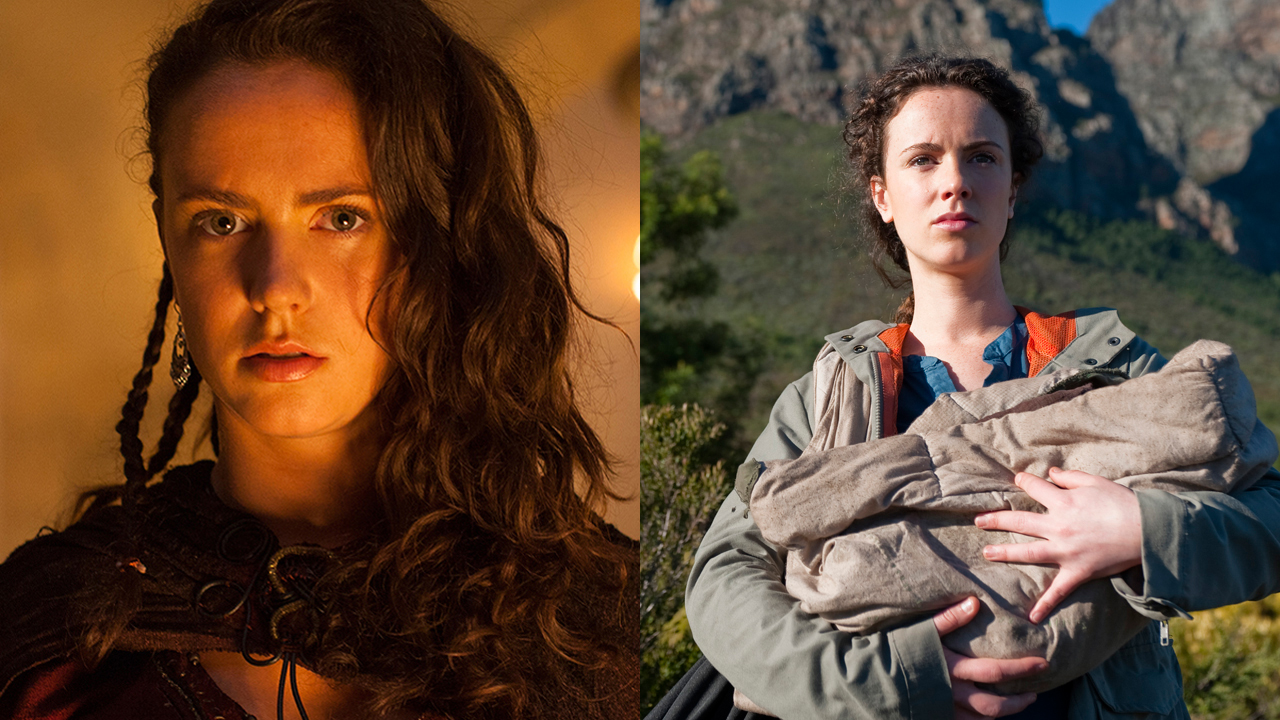 Amy Manson takes on the role of Medea, Pasiphae's niece. Manson starred in two episodes of Torchwood as Alice Guppy in 2008. From there she landed on Casualty as a series regular, starring in eight episodes as Abby from 2008 to 2009. In 2010 she joined the cast of Being Human in its second season as Daisy. She starred as Fleur Morgan in Outcasts in 2011. Also in 2011, Manson starred in a one-off episode of Misfits as Leah. In 2013 the actress starred opposite Doctor Who's Peter Capaldi in two episodes of The Field of Blood as Karen Burnett.
7. Jemima Rooper (Medusa)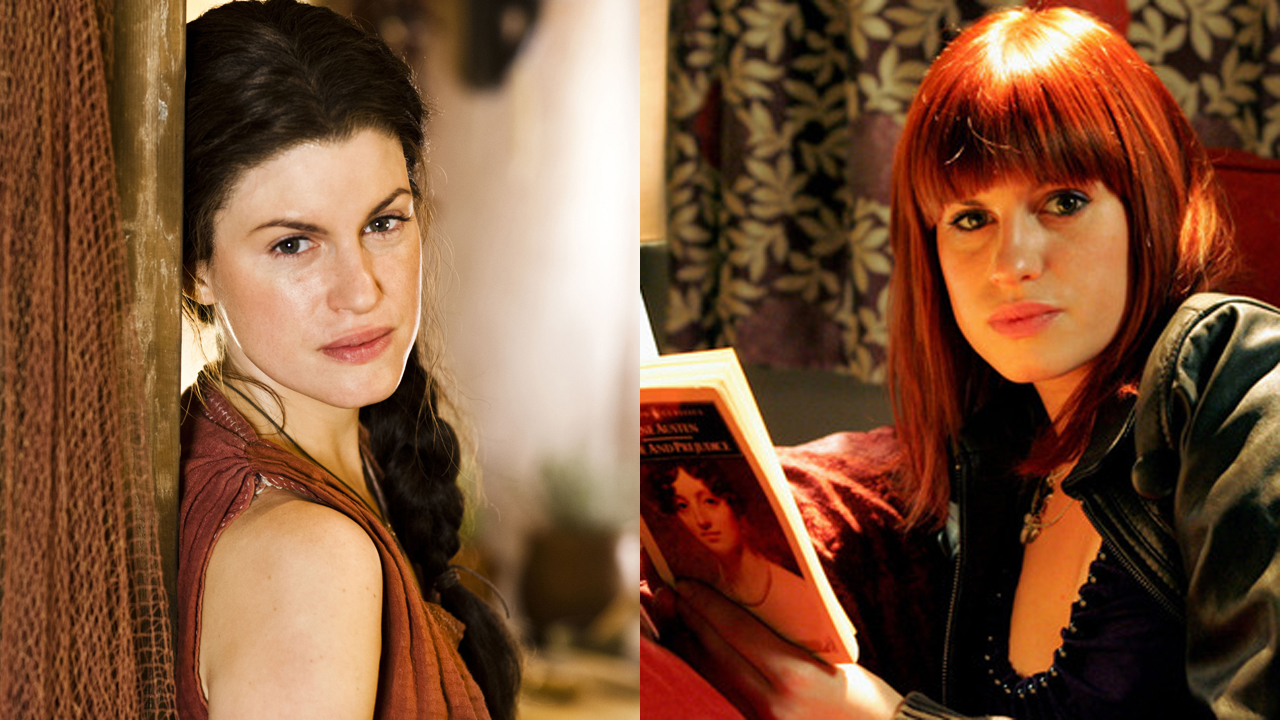 Jemima Rooper's Medusa starts off kind and good-humored, but things get a little hairy when she opens Pandora's box. Rooper kicked off her career in 1995 as George in The Famous Five TV series. In 1999 she starred in two episodes of Wives and Daughters as Lizzie Goodenough. In 2000 we spotted her in the Masterpiece Classic The Railway Children as Bobbie. You may have spotted her as Thelma the ghost on BBC AMERICA's Hex back from 2004 to 2005 and in 2005's feature film Kinky Boots as Nicola. In 2006 Rooper starred in the series Sinchronicity as Fi. We saw her in 2008's Lost in Austen as Amanda Price. In 2011 she took to the stage starring in One Man, Two Guvnors, opposite James Corden. She teamed up with Corden again in the 2013 TV movie One Chance. In 2014 she starred opposite Jennifer Saunders and Timothy Spall in the comedy Blandings.
8. Alexander Siddig (King Minos)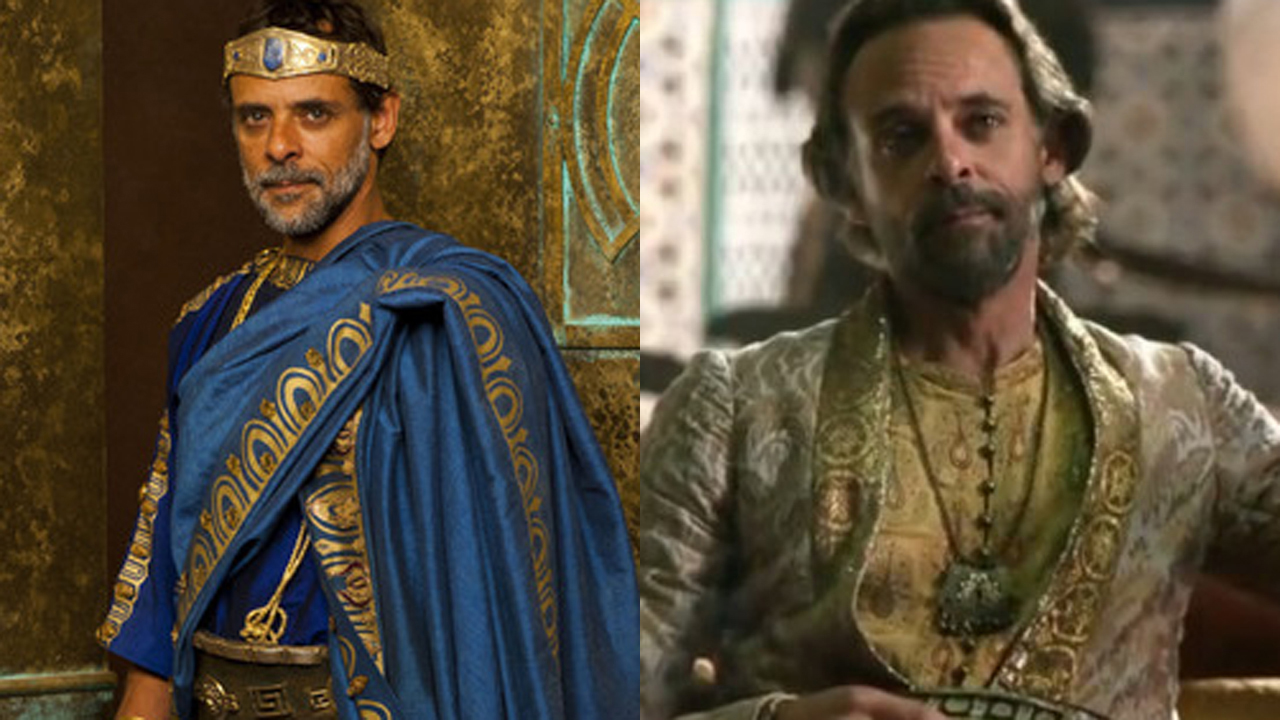 King Minos, portrayed by Alexander Siddig, oversaw the city of Atlantis. He did a pretty good job despite Pasiphae secretly poisoning him. Siddig was just seen in the latest season of Game of Thrones as Doran Martell. From 2013 to 2014, he starred in Da Vinci's Demons as Al-Rahim. Earlier in his career he starred as Doctor Bashir in Star Trek: Deep Space Nine from 1993 to 1999. You may recognize him from the American TV series 24, which he portrayed Hamri Al-Assad in 2007. In 2008 we saw him on BBC AMERICA's Merlin as Kanen. He starred opposite Benedict Cumberbatch in the 2013 feature film The Fifth Estate.
9. Juliet Stevenson (The Oracle)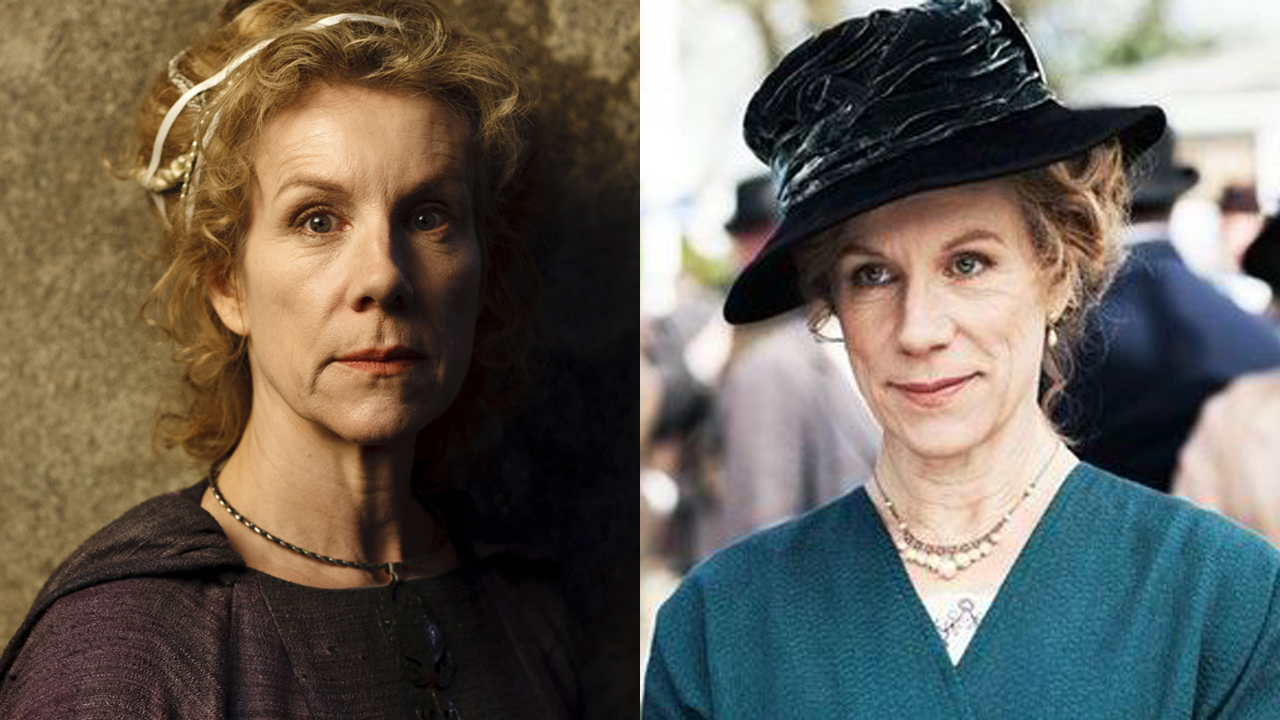 Juliet Stevenson portrays The Oracle, whose prophecies can make or break a man. Stevenson's more recent roles include BBC AMERICA's The Hour as Lady Elms in 2011, the miniseries White Heat as Charlotte in 2012, and The Village as Clem Allingham from 2013 to 2014. If you'd like to check out some of her earlier work, you can look for her in 1990's Truly, Madly, Deeply opposite Anglo fan favorite Alan Rickman and 1995's The Politician's Wife.
10. Ken Bones (Melas)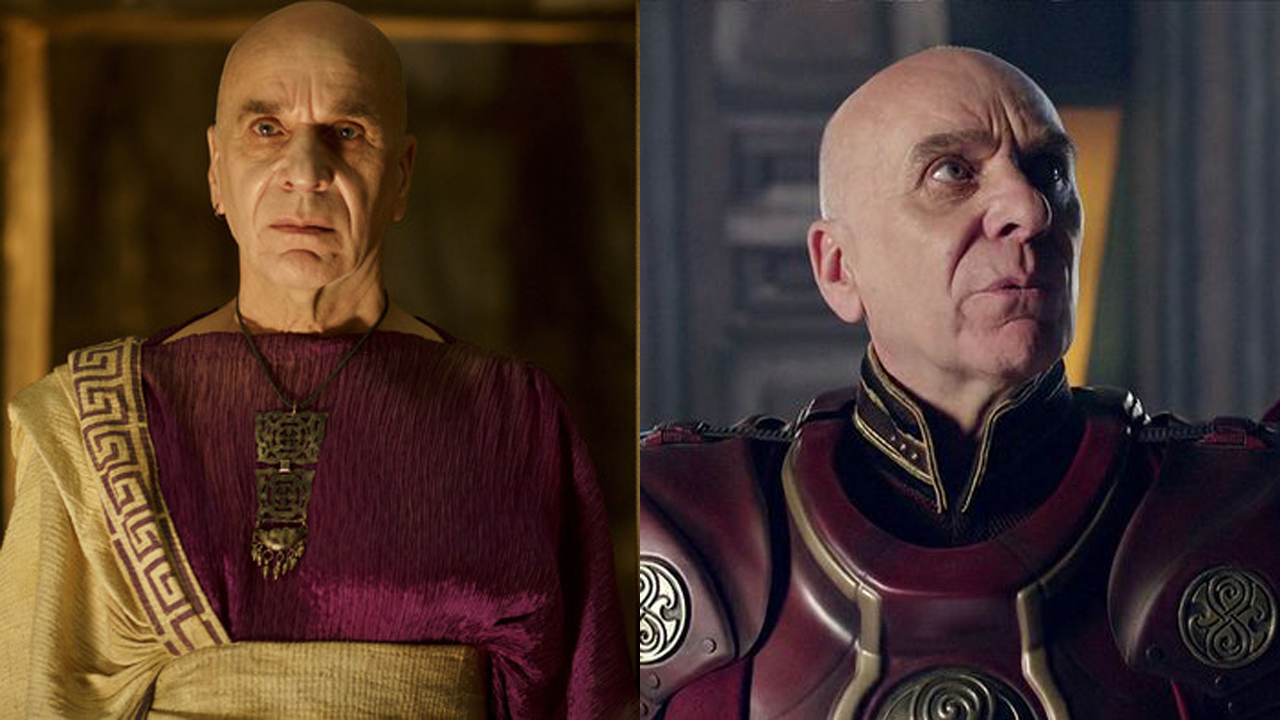 Ken Bones takes on the role of the High Priest Melas, who is The Oracle's go-to man. You may have spotted Bones in his most recent role in 2014's Exodus: Gods and Kings as Ramses' Scribe. In 2013 he starred in two Doctor Who episodes as The General. He took on the role of Lord Halifax in the series Upstairs Downstairs in 2012. Bones also starred in BBC AMERICA's The Hour as Wallace Sherwin in 2011.
Are you going to Brit binge on the cast's earlier roles?
See More:
Where 'Game of Thrones' Stars Got Their Starts
Life Outside the TARDIS
The Cast of 'Being Human': Where Are They Now?
Read More
Filed Under: