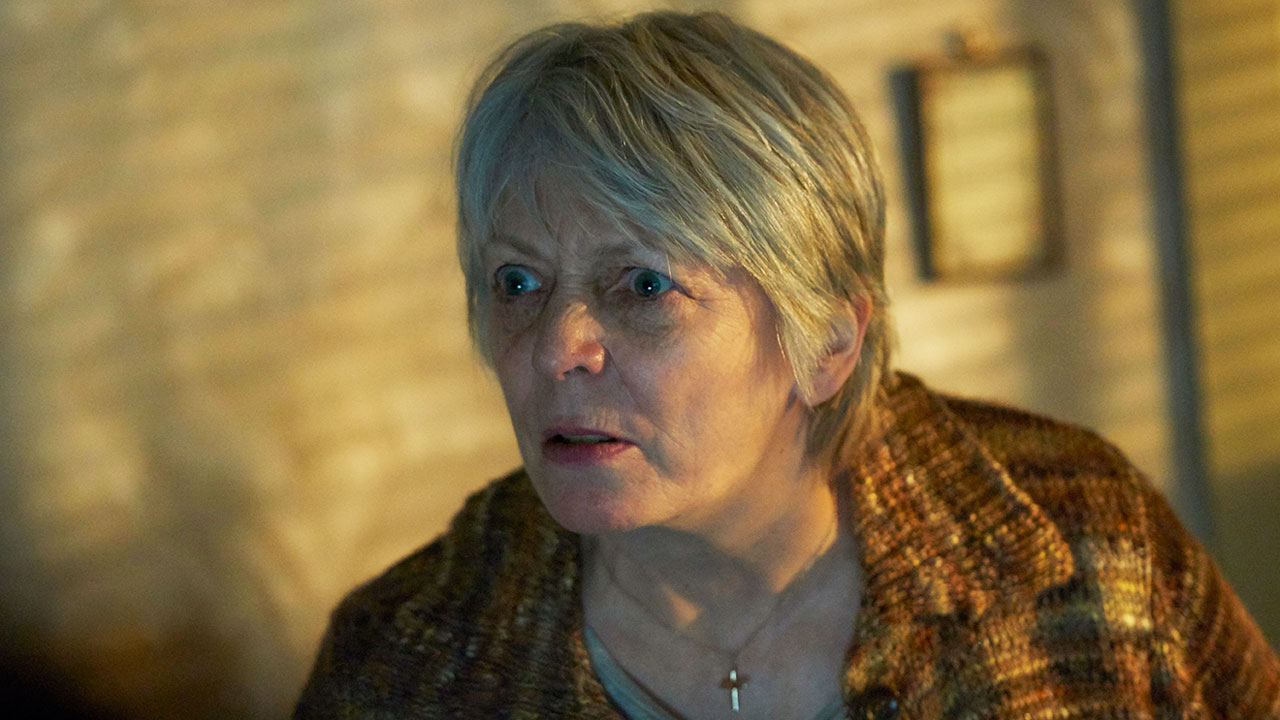 The penultimate episode of Orphan Black's third season revealed a pivotal character played by a very familiar face from British television and film. Yes, that was Alison Steadman you saw facing off with Tatiana Maslany as Kendall Malone, "the original" for both Projects Leda and Castor. If you missed it, here's the clip:
This is just her latest role in a nearly 50-year career. Here are 10 things you should know about the veteran star:
She was married to Mike Leigh for more than 20 years
She was one half of one of independent film's most enduring romantic and professional partnerships through her marriage to director Mike Leigh, whom she married in 1973. Steadman starred in several of Leigh's highly improvisational projects, including 1973's Hard Labour, 1976's Nuts in May, 1977's Abigail's Party, 1990's Life is Sweet, 1996's Secrets and Lies, and 1999's Topsy Turvy. The couple split up in 1995, officially divorcing in 2001.
Here's the trailer for Life is Sweet, which was Leigh and Steadman's international breakthrough film:
She's Gavin's mum from Gavin and Stacey
She played the smothering mother Pam Shipman in the BBC sitcom Gavin and Stacey from 2007 to 2010. In the series, she still treats her twentysomething son as a little boy, and her neurotic moments provide much of the series' comedy:
She's Liz Bennet's mum from the BBC's Pride and Prejudice
Steadman showed another side of meddling motherhood back in 1995, portraying the comically over-the-top matriarch Mrs. Bennet in the now-classic Jane Austen adaptation starring Colin Firth and Jennifer Ehle.
She came to fame in Britain with 1977's Abigail's Party
She played Beverly, a former department store makeup artist who has her neighbors over for an awkward drinks party in Mike Leigh's play recorded for television. "That character was devised by me and Mike Leigh," Steadman told The Big Issue. "We started with a blank sheet of paper and we improvised and we ended up with Abigail. I feel very proud of that. I was four months pregnant when we filmed it for TV. And 36 years later people still stop me in the street to talk about it."
She has two sons, both of whom went into the arts
Steadman has two sons, Leo Leigh, 34, filmmaker, and Toby Leigh, 38, illustrator, with ex-husband Mike Leigh. You can find samples of Toby's artwork at his website Tobatron.com. Here's a peek at the trailer for Leo's documentary Sci Fi Love: Klingon Banquet.
She appreciates poetry
The actress contributed to the "Words for You" recording, consisting of actors reading poetry, set to classical music. The CD contains readings by 12 actors including Joanna Lumley, Anthony Head, and Ben Whishaw, with a portion of the proceeds going to the I CAN charity. Steadman performs Elizabeth Jennings' "Friendship" in the below clip.
She's as respected on stage as she is on the screen
Steadman won an Olivier, Britain's answer to the Tony award, for her role as Mari in the Sam Mendes-directed play The Rise and Fall of Little Voice opposite Jane Horrocks. (She defeated Judi Dench, Stockard Channing, and Horrocks in her category in 1993. Horrocks went on to star in the movie version, with Brenda Blethyn taking on the role of Mari.) Steadman would be Olivier-nominated again in 2000 for her role as Teresa in the West End production of The Memory of Water.
She chooses to age gracefully
Steadman, at the age of 67 (now 68), talked about aging as an actress in an interview last year, telling the U.K.'s Daily Mail, "Who doesn't want to be 21? Come on! But we have got to accept we all age." She adds that she has no plans of indulging in cosmetic surgery, as she hates needles and hospitals.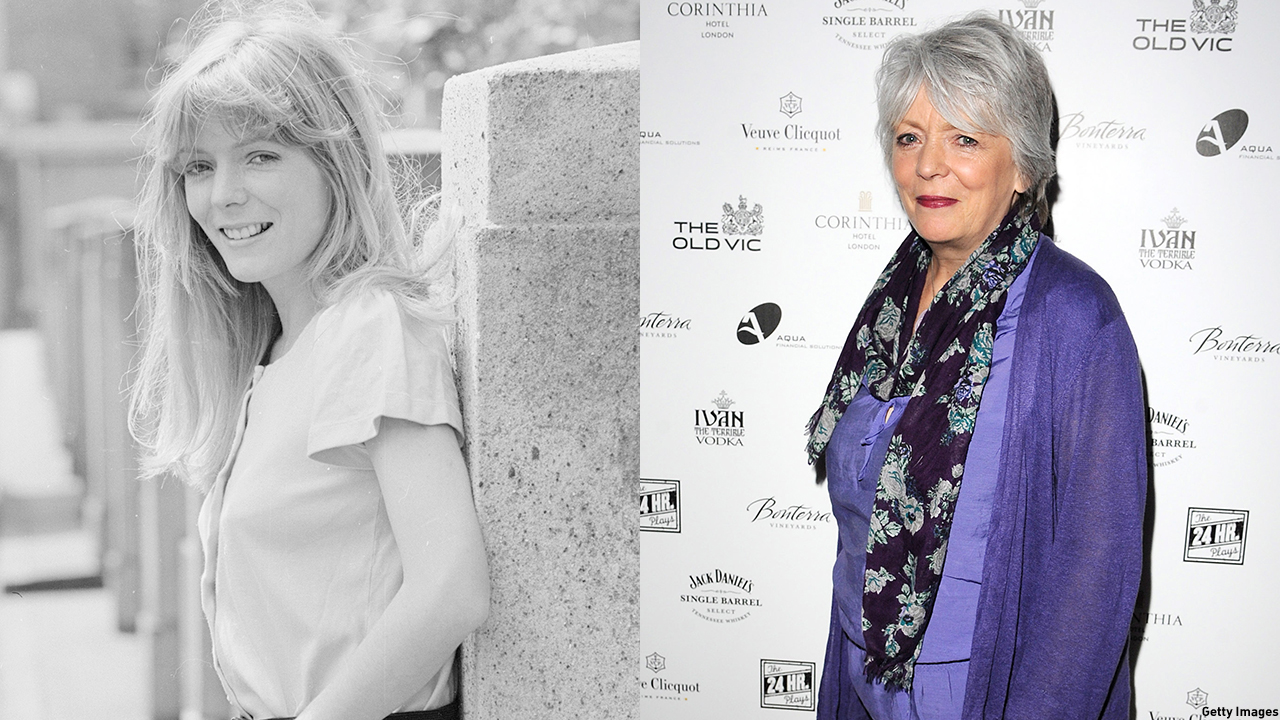 She's never been interested in Hollywood
"I've never been asked to go there and I've never been interested, either," she told The Daily Telegraph in 2014. "The people I've known who went there all experienced the same thing: if you're a woman, it doesn't matter what age you are, they say 'Lose a stone' as a matter of course, do this, do that, have your eyes done, they're told what to eat. Anyway, Americans can play Americans better than me. I play British people, I know British people, I observe them, I listen." Here's a clip of her playing British so well in 1992's Gone to Seed opposite Jim Broadbent and Rufus Sewell.
But she has been interested in The Beatles
Steadman met Paul McCartney and John Lennon of the Beatles when she was 16 years old, growing up in Liverpool, England, during the 1960s. Sure, it's a great story for a dinner party, but Steadman went one step further and wrote a short about her experience for the series Little Crackers. Steadman portrays the mother of her younger self in the The Autograph.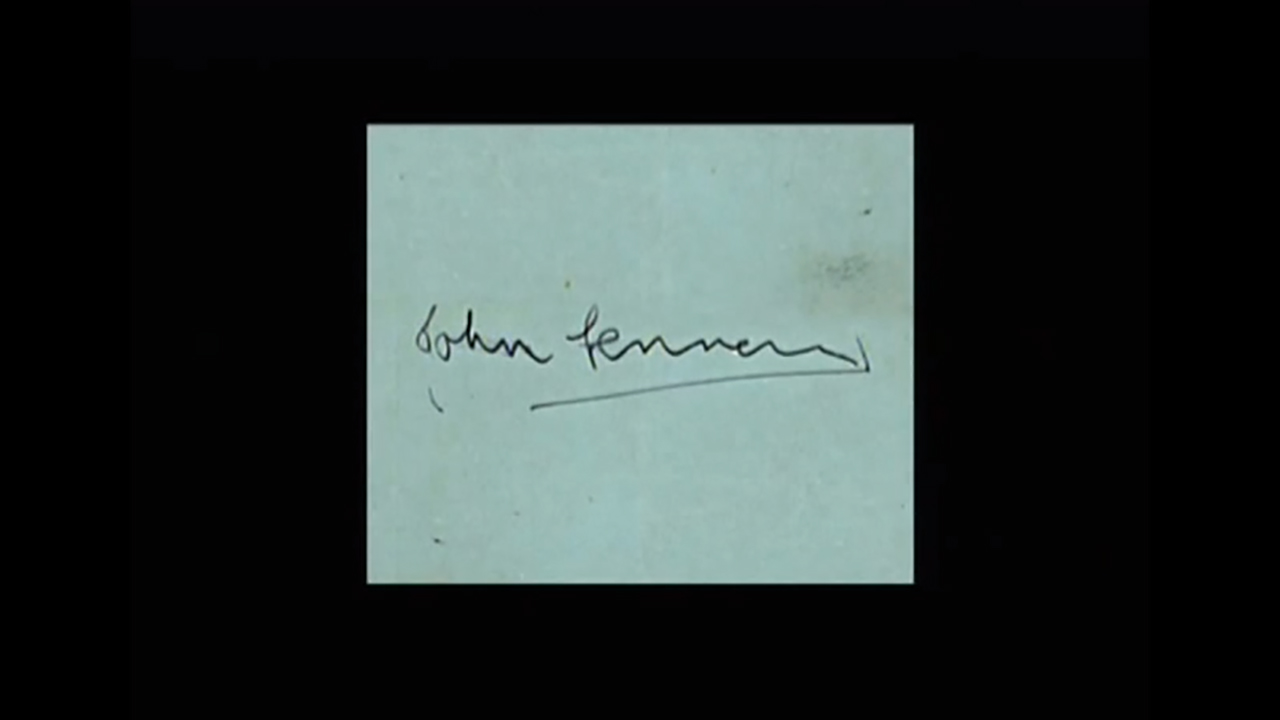 Are you excited to see Alison Steadman on Orphan Black?
See More:
5 British TV Mums Who'll Make You Appreciate Your Own
What Are Brits Watching?: 'The Syndicate'
Top Ten British Character Actresses in Movies Today
Read More
Filed Under: