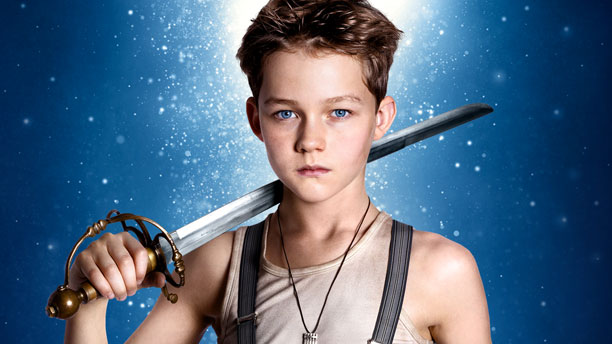 Magical worlds, pirates, Victorian workhouses and the irresistible pull of Neverland. Such delights are on offer in the trailer for Pan, a look at the origins of the Boy Who Wouldn't Grow Up.
It's a very different sort of film from, say, Finding Neverland, which tells the tale of how J.M. Barrie came to write Peter Pan. This takes a look at what made the boy Peter (Levi Miller) into the impish Pan, rather like the 2011 movie Neverland.
This time around there's able support from Hugh Jackman as Blackbeard, Garrett Hedlund as a rather nice Hook (complete with hands plural), Rooney Mara as Tiger Lily, Adeel Akhtar as Smee, Amanda Seyfried as Mary and Cara Delevingne as a mermaid.
This full trailer sheds a bit more light on the plot of the film, after this teaser was released last November:
Pan is released on October 9
See more:
Search WATCH: New Peter Pan Prequel 'Neverland'
WATCH: Tom Hiddleston Thought the Offer to Play Captain Hook Was a Joke
5 Great British Sprites for Fairy Day
Harry Potter's Classmates: Where Are They Now?
Read More
Filed Under: