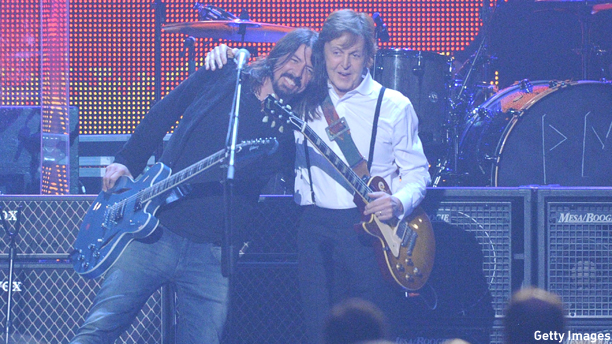 The audience at London's O2 Arena signed up to see the Beatles' Sir Paul McCartney perform classic Beatles songs and new material, but the fans soon realized they were in for a treat when Foo Fighters founder Dave Grohl hopped out on stage during the Saturday night (May 23) concert, reports CNN.
Grohl had just performed in NYC on Wednesday night (May 20) during the final episode of Late Night with David Letterman, giving the longtime late night host a proper send-off. Grohl could've sat home and had a think about the milestone moment he had just taken part in, but instead he hopped on a plane to London town.
While seeing McCartney live in concert is priceless; the crowd received a two-for-one deal when witnessing the legendary musicians collaborate on stage, performing "I Saw Her Standing There":
That wasn't the only surprise, with McCartney debuting the live performance of "Temporary Secretary.":
The collaboration may have been a surprise for the audience, but these two have a history: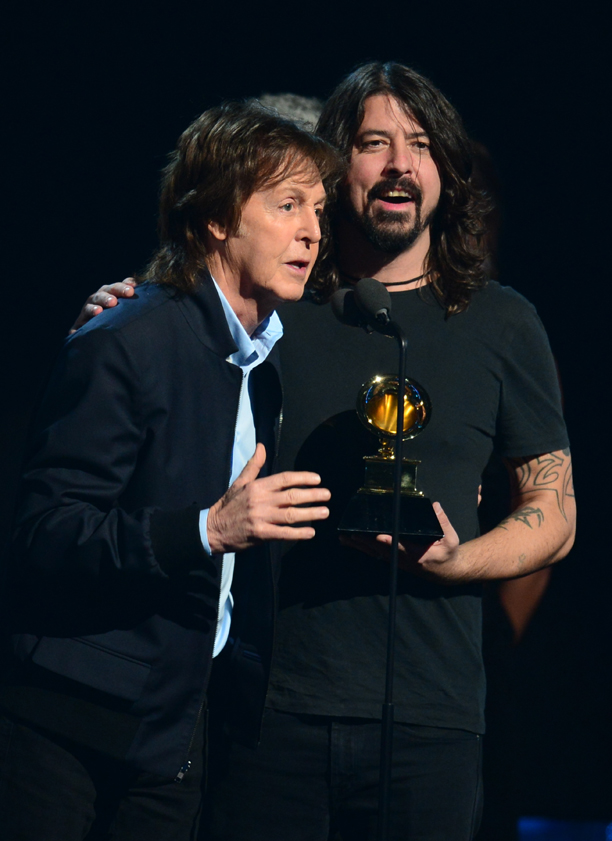 What did you think of the performances?
See More: 
Who Is Paul McCartney?
Paul McCartney is Back and Making
The Brit List: Five Alternative Sources Of Paul McCartney
Read More
Filed Under: