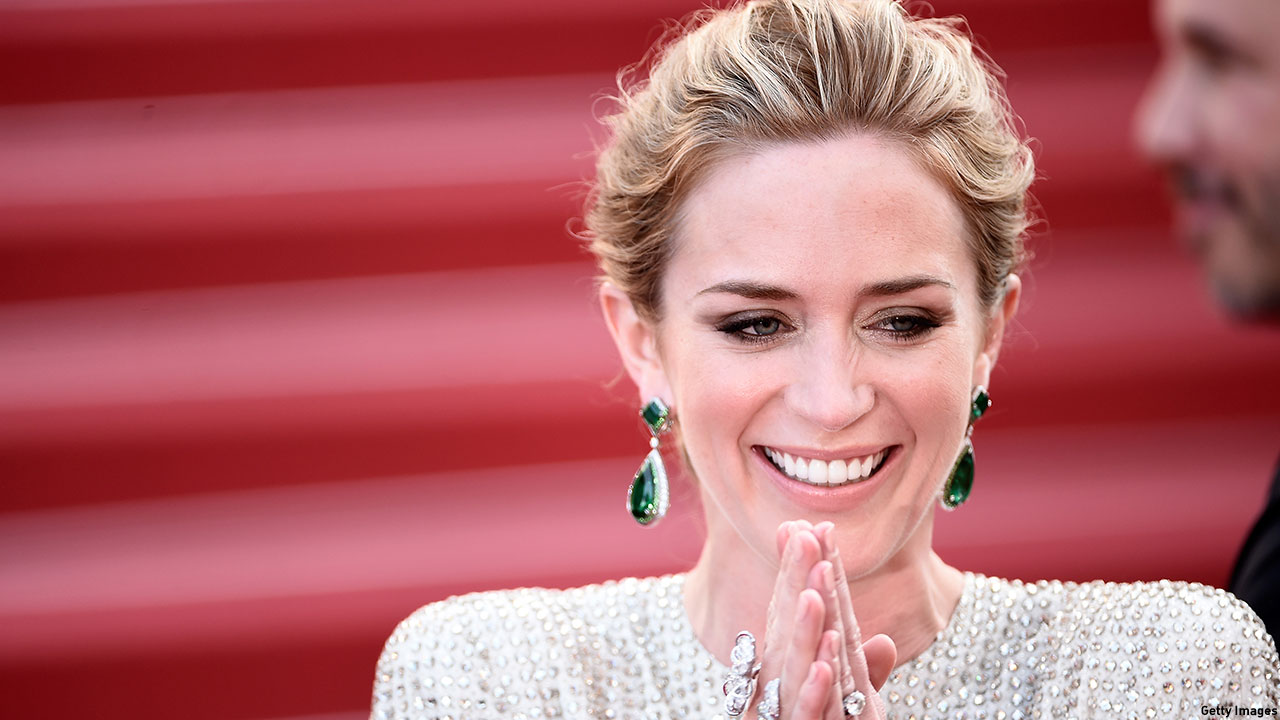 At Cannes, Emily Blunt has made a positive impression on audiences and critics with her role as a principled FBI Agent in the drug war thriller Sicario.
It's an another example of a female protagonist being at the forefront of a film that is typically led by a testosterone charged he-man.
"I actually think there's a lot of powerful female roles here this year and it shouldn't be seen as such an anomaly," says Blunt.
Charlize Theron also won praise at the start of the festival for her portrayal of a female action hero opposite Tom Hardy in Mad Max: Fury Road.
Blunt sees her character as tough as well as vulnerable.
She had to do some physical preparation. "I worked out. I did do quite a lot of weapons training," she says.
Portraying an FBI agent is just the latest in a number of roles in which Blunt has had to speak with an American accent. She doesn't find it that difficult.
"I've done American accents a lot now, [I'm] married to an American, but yeah you have to be a little bit careful," she says.
After she leaves Cannes, the actress says plans to visit John Krasinski, her actor husband who is on a shoot in Malta, then she'll be working in London until July.
See more:
Emily Blunt Before She Was Famous
James Corden and Emily Blunt Go 'Into the Woods'
Read More
Filed Under: