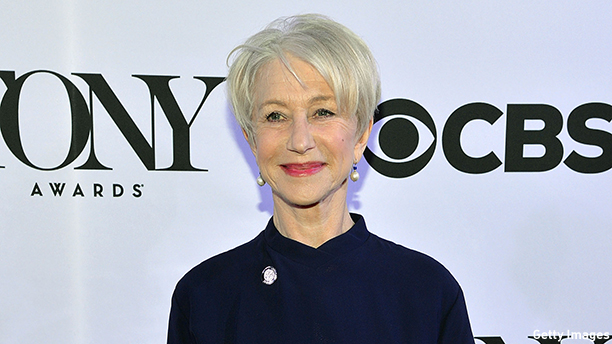 She may be titled Dame Helen Mirren, and she may be portraying the Queen on Broadway in the play The Audience but the British actress insists she's a quite ordinary person. "I am a commoner anywhere that I am. I'm a commoner," she says.
In her eyes she may be a commoner, but she is also a remarkably talented actress who's been receiving accolades for her Broadway performance, which recently brought her a Tony Award nomination.
Her remarks on being a commoner were in a response to a question about a photo that recently surfaced showing her poised, clasping a bag on her lap as she traveled on a New York subway train.
To some it was quite unexpected sight to see that Dame Helen took public transport. Were people surprised because they associate her with the Queen?
Dame Helen says: " I don't think they thought she plays the Queen that she's on the subway. I think they thought she's a film star, and she's on the subway."
Whatever others think of her, the actress maintains she's a commoner on both sides of the Atlantic.
"That's what I am, you know. I always have been, and I catch the 100 bus in London," she says.
See more:
WATCH: Dame Helen Mirren, A Queen of Two Roles
WATCH: Helen Mirren Can't Turn Down Helium Balloon on 'The Tonight Show'
WATCH: Dame Helen Mirren: 'Haughty and Vulnerable Are What I'm Good At'
Read More
Filed Under: