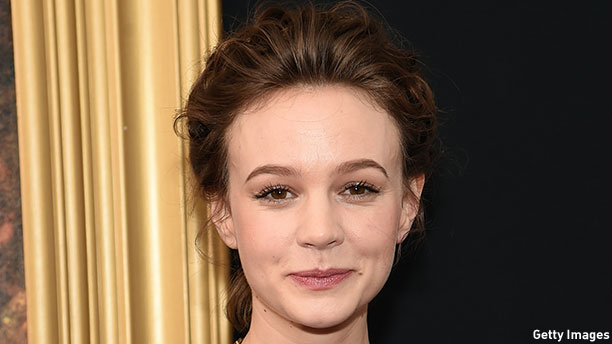 In Far From the Madding Crowd, a fresh big screen adaptation of Thomas Hardy's 1874 novel, Carey Mulligan plays the gutsy Bathsheba Everdene, a character who's quite independent given what was the norm for women in Victorian England.
Bathsheba wins the attentions of three different men played by actors Michael Sheen, Tom Sturridge and Matthias Schoenaerts.
The actress thinks it's her character's distinctiveness that makes her attractive to men.
"I think it's the fact that she's not like other women at the time. I think that's what intrigues all of them to a degree. They meet her and she's not quite like other people, because she is sort of bucking the trends so much," says Mulligan.
The film explores the different relationships between Bathsheba and the three men, but it's also to some degree a portrait of social dynamics at the time.
Many critics have praised Mulligan for the strength of her performance. Watch our interview with Mulligan here:
The period drama Far From the Madding Crowd could be effective counter-programming to The Avengers: Age of Ultron, also launched this weekend (May 1), which is expected to appeal to a very different audience.
See more:
WATCH: Carey Mulligan Astonishes in 'Far From the Madding Crowd' Trailer
British Summer Movie Preview: 9 Flicks on Our Watch List
Two Carey Mulligan Movies Arrive At Once
Read More
Filed Under: