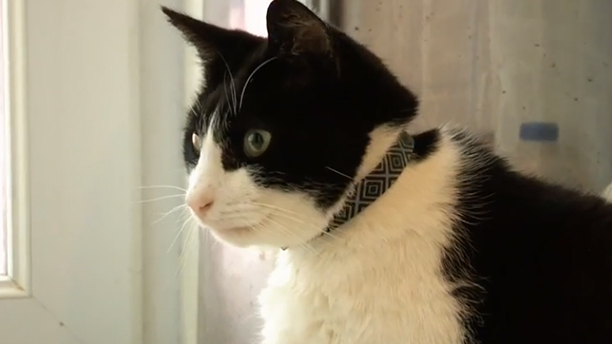 It's not just people breaking Guinness World Records; animals are being recognized for their outstanding accomplishments like Most Flying Discs Caught by Dogs, Largest Egg From a Living Bird, and Bravest Donkey.
And now an English moggy (British slang for cat) who goes by Merlin has shattered a record with his affectionate purr.
Merlin's owner Tracy Westwood explains just how loud his purr is, saying, "I can hear him when drying my hair," reports Mental Floss.
Aw, it's nice to know you're that loved. It might be another thing if you're trying to nap.
Westwood wasn't alone in thinking this was a rarity. She and Merlin were invited to appear on the British TV show Cats Make You Laugh Out Loud 2 where his outstanding purr was confirmed.
The below clip examines the question, "How do you determine the loudness?" The people from Guinness came out to measure the frequency of Merlin's purr, which at its loudest is 67.8 decibels.
If it's not clear just how loud that is, it's been equated to a motorcycle engine revving.
You can watch Merlin showing off below:
Are you a cat lover? 
See More: 
Cat Burglar Identity Exposed with Friendly Neighborhood Note
Sheffield Man Sets Up "Pet Cam" to Film Escape
Mind the Cat: Oyster the Cat Hitched a Ride on London Tube
Read More
Filed Under: