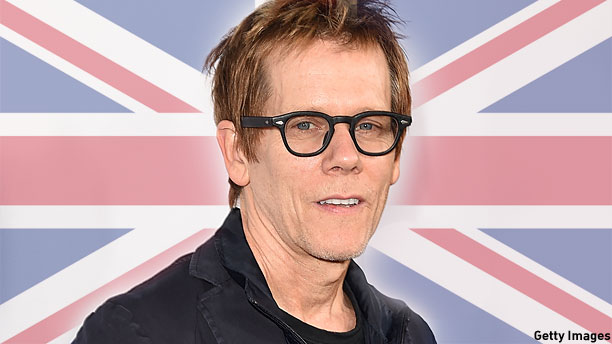 A couple of weeks ago, we posed the question 'Who is the British Kevin Bacon?' as a way of celebrating those British character actors who have appeared in such a staggering variety of U.K. films and TV shows that you could use their various projects as stepping stones to access almost every other working actor in Britain (as in the game "Six Degrees of Kevin Bacon").
These are the people who, we felt, may be unlikely to win the Anglo Fan Favorites tournament, and if they do happen to be listed, it is as a result of one or two hugely popular roles that exist has part of an enormously varied body of work in British productions over a span of time. Olivia Colman is a key example, in that she's hugely popular thanks to Broadchurch (and rightly so), but continues to line up many interesting projects both as a dramatic lead and a supporting player (and occasionally a sketch comedian).
We took nominations from Anglo readers and added a few of our own. One barrier to inclusion was that each person has to still be alive and working, so sadly, no Bob Hoskins and no Pete Postlethwaite.
Naturally, this caused a certain amount of discussion. If your first reaction, after scanning the final 20 names on this list, is to tut and rush to the the comments box to write "I can't believe you forgot [insert actor's name here]," all I can say is that we may well have, but we probably didn't, and we've got the scars to prove it.
So, here are our runners and riders for Kevin Baconhood, and now all the votes have been tallied up, the outright winner at the bottom: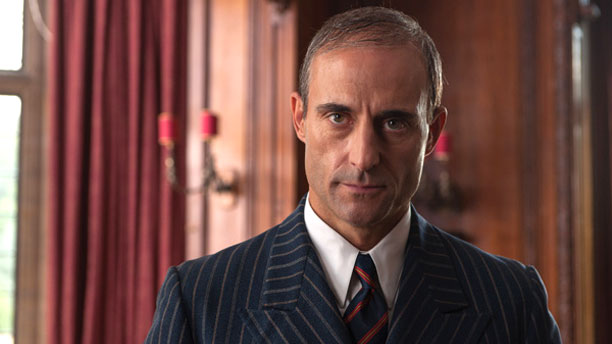 Mark Strong
The dependable glowering baddy, Mark's career takes in British TV hits like Our Friends in the North—also starring Christopher Eccleston and Daniel Craig, which makes him an easy hop and a skip away from Doctor Who and James Bond—and films such as The Young Victoria, Sherlock Holmes, Tinker Tailor Soldier Spy, Kick-Ass, Green Lantern, Zero Dark Thirty, Robin Hood, John Carter, The Imitation Game, and Kingsman: The Secret Service.
No, we're not making the 'Strong contender' gag.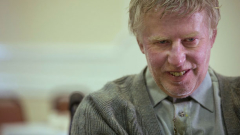 Phil Davis
There's a simple rule of thumb for British TV; if Phil Davis is in it, it's worth a look. So Being Human, Sherlock, Doctor Who and the BBC's latest adaptation of Poldark have all been blessed, as have movies such as The Bounty, Quadrophenia, High Hope and Vera Drake. The TV angle will get you to pretty much all British acting talent, and from there, it's a small jump into Hollywood and American TV (which really should consider giving the Davis Rule a go).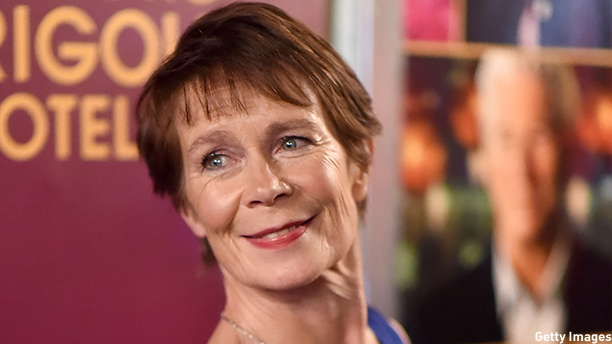 Celia Imrie
There can't be many former ballerinas who have turned their hand to comedy, but that's not the only thing that is unique about Celia Imrie. She has a particular gift for playing repressed, harrassed middle class ladies who can't abide conflict, a capacity Victoria Wood made great use of in her comedy sketches and the sitcom Dinnerladies. But as with Olivia Colman, her essential niceness can be delivered in cold slashes for dramatic roles. Her movie career includes Highlander, the Bridget Jones movies, Calendar Girls, Nanny McPhee and The Best Exotic Marigold Hotel.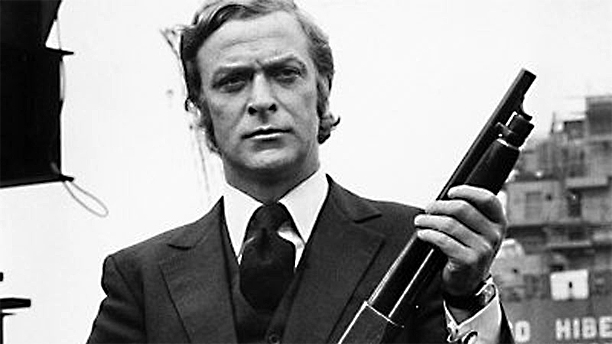 Michael Caine
With Michael, what you lose in terms of TV exposure you gain in movies, because he's done all of them. His career is a passport back into Golden Age Hollywood, including early classics such as Zulu, The Italian Job and Get Carter. There's also his later work in Educating Rita and Hannah and Her Sisters—bringing in both Julie Walters and Woody Allen—and A Muppet Christmas Carol. Basically, once you've worked with Kermit, you can go anywhere in this game. And that's before we even consider the Batman movies.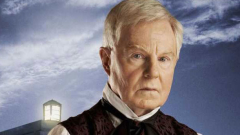 Derek Jacobi
Another jobbing genius whose length (and breadth) of service can take us in any direction. You could start with his stage work, as a fellow founder of the Royal National Theatre. Or maybe go from his movie appearances in Gosford Park, Gladiator or The King's Speech and see where that takes you. And then there are the great TV appearances in huge ensemble casts, such as I Claudius, Cadfael or Doctor Who. He's not just a master, he's the Master too.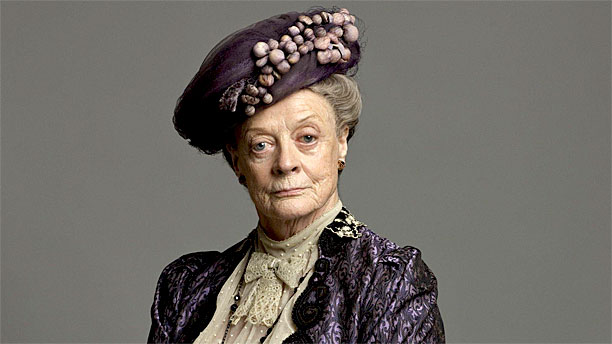 Maggie Smith
Again, starting young and staying somewhere near the top will get you a long way in this game.* Maggie Smith has been on stage for over 60 years, has been in more than 50 movies—including Sister Act, Death on the Nile, The Best Exotic Marigold Hotel and the Harry Potter series, which does make it easy to grab huge handfuls of talent—and a ton of TV, most notably Downton Abbey. She's won Academy Awards as a leading lady and a supporting actor and can throw shade in a classy way like no one else.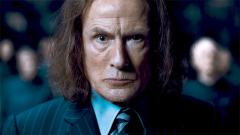 Bill Nighy
Another Doctor Who alum with a lot of movie experience, Bill also straddles the disciplines of theater and cinema with equal grace, having appeared in the Pirates of the Caribbean movies, Gideon's Daughter, State of Play, Love Actually, Hot Fuzz, and the penultimate Harry Potter film. Also, people LOVE Bill Nighy. If Kevin Baconness was based on goodwill alone, he'd walk it.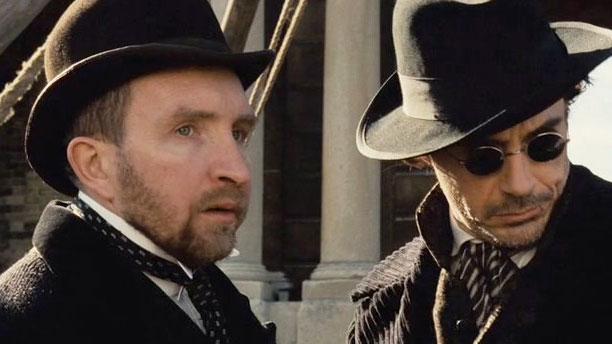 Eddie Marsan
The unexpected tough guy or put-upon geek, Eddie was Inspector Lestrade in both Sherlock Holmes movies, and made memorable appearances in Tyrannosaur, The World's End, Merlin, The Sarah Jane Adventures, War Horse, Filth, Snow White and the Huntsman and Mission: Impossible III. And he's about to take the joint lead in BBC AMERICA's adaptation of Jonathan Strange and Mr. Norrell. He's been in more stuff than you'd think.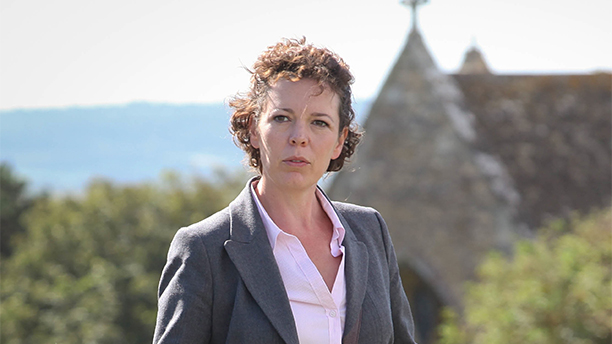 Olivia Colman
As with Celia, Jim and Julia, making your grand entrance as a comedian (various Mitchell & Webb sketch shows, Green Wing, Rev) just makes your dramatic work (Broadchurch, Tyrannosaur) hit all the harder. She's been in Doctor Who, Hot Fuzz, The Iron Lady (as Carol Thatcher), Cuban Fury, Locke, Peep Show, and on the night she won a BAFTA for her dramatic turn in The Accused, she won another one for comedy performance (in Twenty Twelve).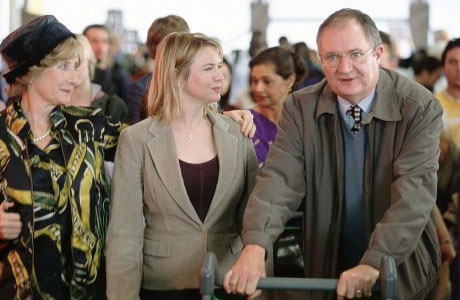 Jim Broadbent
If Bill has a rival in the likability stakes, or Phil one as a seal of approval, Jim Broadbent is your man. As an actor he's unafraid of either appearing silly or entirely breaking his audience's heart, as shown in his twin 2001 triumphs; Iris (Academy Award: best supporting actor) and Moulin Rouge (BAFTA: best actor in a supporting role). He's been in the latter Harry Potter movies, Indiana Jones and the Kingdom of the Crystal Skull (which takes us from him to Hollywood very well), Hot Fuzz, Cloud Atlas, Longford, Blackadder and even managed to give pathos and depth to his cameo as Mr Gruber in Paddington.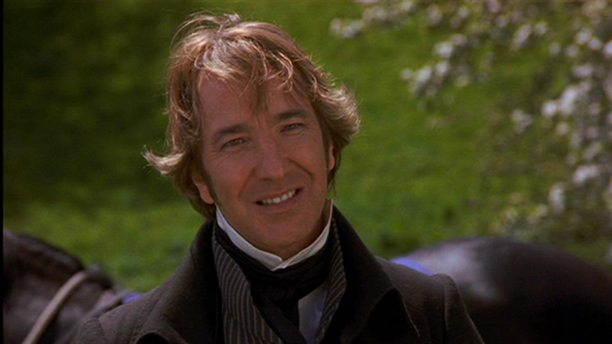 Alan Rickman
A strong contender from the world of movies—with the odd British TV credit like The Barchester Chronicles to keep the address book well stocked. You'll remember his sardonic presence from such cinematic treats as Die Hard, Dogma, Michael Collins, Love Actually, Truly Madly Deeply, Robin Hood: Prince of Thieves and of course there's his star turn as Professor Snape—the uberRickman—in the Harry Potter franchise. Rarely the leading man (although CBGB counts), Alan's job is often to arrive, dominate proceedings and then depart, sniffily.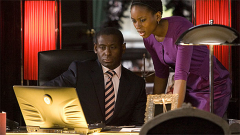 David Harewood
David's credits include roles for the stage (The Mountaintop, Welcome to Thebes), roles for the small screen (Mrs. Mandela, Homeland, Doctor Who), roles for the cinema (Spooks: The Greater Good, Third Person) AND roles for video games (Battlefield 3, Killzone: Shadow Fall). Which means he's taking us into new, virtual dimensions (and following in the footsteps of the real Kevin Bacon).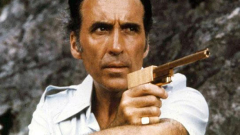 Christopher Lee
If you're simply weighing up connections, Christopher Lee is a tough one to beat. He's got the James Bond connection (The Man with the Golden Gun), the Star Wars connection (Episode II: Attack of the Clones) and the Lord of the Rings and Hobbit connection. Granted, there's less of a strong TV background, but he can also, thanks to his more recent sideline in heavy metal, take you into the world of music, which is a territory even K-Bac can't traverse (unless the Footloose soundtrack counts).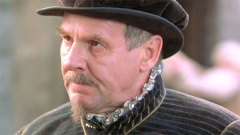 Tom Wilkinson
Like Eddie, Tom Wilkinson has been in more things than you'd think. He was in The Full Monty, of course, but also Michael Clayton, In the Bedroom (both of which lead to Academy award nominations), Wilde, Shakespeare in Love, Belle, The Patriot, Eternal Sunshine of the Spotless Mind and Batman Begins. He played Joseph P. Kennedy Sr. in The Kennedys, Lyndon Johnson in Selma and Benjamin Franklin in HBO's John Adams. And this was after a successful career in British TV drama.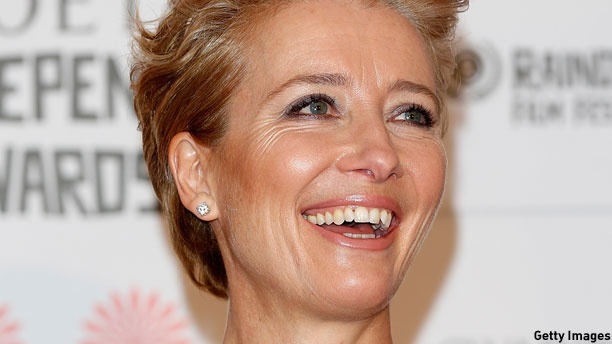 Emma Thompson
For a truly successful Bacon, you need an actor who has been in big Hollywood movies (Junior, Primary Colors), British movies that have done well in America (Love Actually, The Remains of the Day) and a couple of really strong franchises (Harry Potter, Men In Black), preferably with really big ensemble casts. Emma has all of this, a stage career and a winning smile; plus the movies she wrote (Sense and Sensibility, Nanny McPhee) and some surprising TV comedies (The Young Ones, Cheers) under her belt.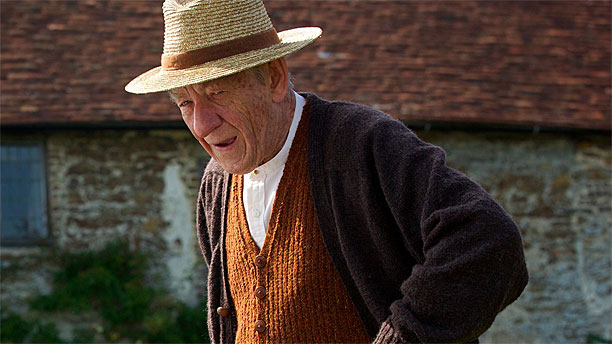 Ian McKellen
There may be some consternation that Sir Ian's best buddy Patrick Stewart didn't make the list, but no matter how great his Star Trek: The Next Generation years were, they only count as one project on the Baconometer. Meanwhile, Ian starred in the actual Six Degrees of Separation, from which the Kevin Bacon game gets its name. As for his qualifications, you know the drill; he's Magneto, he's Gandalf, he's Richard III. But he also took the time to appear in ten episodes of Coronation Street in 2005 and was the voice of the Great Intelligence in Doctor Who.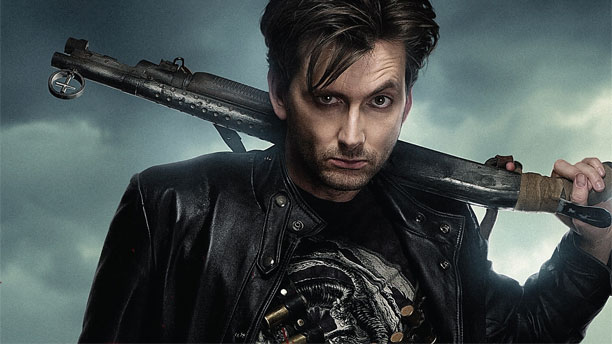 David Tennant
David has a kind of parallel career going on. Yes, he's the leading man who gave us Alec Hardy in Broadchurch, Casanova in Casanova and the Tenth Doctor in Doctor Who, but he's also the seasoned character actor who will pop up in movies such as Fright Night, Bright Young Things or Harry Potter and the Goblet of Fire. His TV resume is jam-packed with goodies too; from The Politician's Husband to Spies of Warsaw, from Single Father to Blackpool. And he's the narrator for Twenty Twelve and its sequel W1A.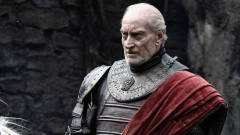 Charles Dance
Charles Dance gets you not only Game of Thrones, and some of the best of British period drama (The Jewel in the Crown) but also James Bond (For Your Eyes Only), Benedict Cumberbatch (The Imitation Game) and both Sacha Baron Cohen and Martin Freeman (Ali G Indahouse). He's a step away from Colin Morgan (Merlin), Arnold Schwarzenegger (Last Action Hero), Helen Mirren (Woman in Gold) and Tom Hardy (Child 44), AND he's in Pride and Prejudice and Zombies alongside Matt Smith.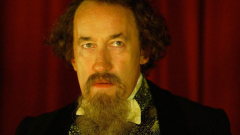 Simon Callow
It's safe to assume that every second you're not watching Simon Callow on your screen in Outlander, it's because he's on stage. He may have had his own sitcom (Chance in a Million), written books and appeared in Four Weddings and a Funeral, Amadeus and Doctor Who, but theater is the spine of his career, whether playing the psychiatrist in Equus, Charles Dickens in The Mystery of Charles Dickens, Shakespeare in Being Shakespeare or Pozzo in Waiting For Godot (opposite Patrick Stewart and Ian McKellen). His Bacon rating smells of greasepaint.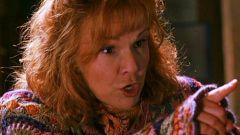 Julie Walters
It's surprising to note just how many of the names on this list Julie Walters could mop up by herself. There's Mark Strong and Charles Dance (Justin and the Knights of Valour), Michael Caine (Educating Rita), Emma Thompson (Brave), Celia Imrie (Calendar Girls, Dinnerladies) and Jim Broadbent, Maggie Smith, Bill Nighy and Emma Thompson (again) in one fell swoop (Harry Potter). Meanwhile, she's been off starring in Alan Bennett monologues, Victoria Wood sketches, acclaimed British TV dramas (Boys from the Blackstuff, G.B.H.) and she played Mrs. Bird in Paddington. Big address book, that's what I'm saying.
Thanks for you votes. The results are coming soon!
See more:
Sam Heughan Wins Anglo Fan Favorites
WATCH: Caitriona Balfe's Message to Anglo Fan Favorites Voters
Read More
Filed Under: