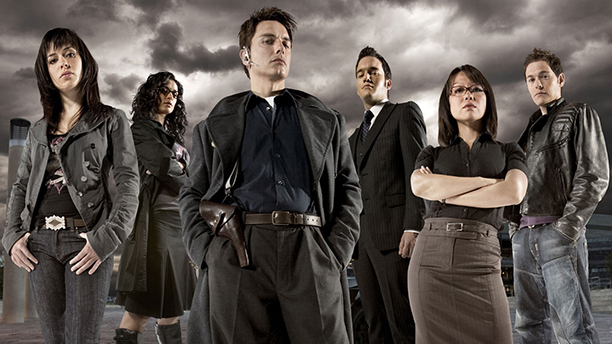 Writer Russell T. Davies' Doctor Who spinoff Torchwood kicked off in 2006 and ran for four seasons, ending in 2011. The series is set in Cardiff, Wales, revolving around a group of alien hunters who work out of the Torchwood Institute.
Let's check in on the cast and see what they're up to:
1. John Barrowman (Captain Jack Harkness)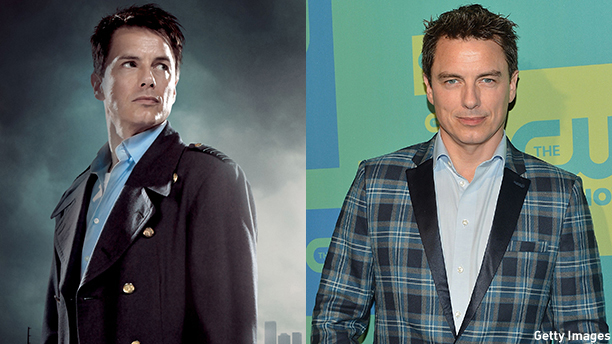 We first meet American Captain Jack Harkness in the 2005 revival of Doctor Who in the ninth episode of season one, "The Empty Child," as an immortal Time Agent. Jack is a reformed con man by the time we catch up with him at the Torchwood Institute, leading the group of alien hunters.
Scottish-American actor John Barrowman was most recently seen in the CW hit Arrow as Malcolm Merlyn, starring in 42 episodes. Merlyn is a buttoned-up businessman who lost both his wife and son. He blows off steam with some good old-fashioned archery. He's so skilled at the sport that he even earned himself the nickname of the "Dark Archer." Barrowman reprised his role of the Dark Archer in the TV movie Superhero Fight Club.
You can check him out in all his darkness in the below clip:
2. Eve Myles (Gwen Cooper)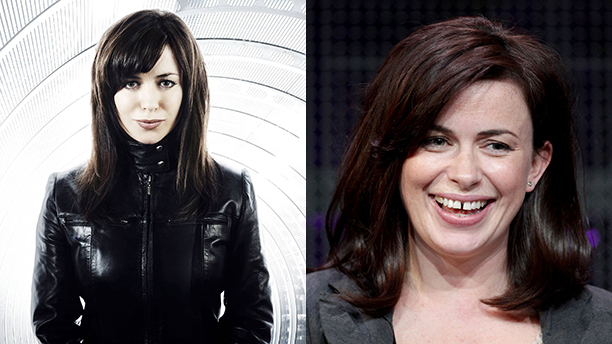 Unlike Jack, Gwen Cooper is 100 percent human. She's working as a police officer in Wales, investigating a death when her crime scene is taken over by Torchwood. Jack recruits Cooper to be a part of his team. Gwen also makes the crossover to Doctor Who appearing in 2008's "The Stolen Death," and "Journey's End."
Welsh actress Eve Myles recently starred in the second season of BBC AMERICA's Broadchurch. Without spoiling anything, Myles portrayed Claire Ripley, who was involved in a cold case that Detective Inspector Alec Hardy (David Tennant) had been investigating. She's currently starring in the British comedy You, Me, and Them opposite Merlin's Anthony Head. The series follows a young woman who is dating a man about 25 years her senior. Her mum isn't keen on the age difference, but she forgets about that when learning his ex-wife lives next door. Of course, there are some eccentric friends thrown in too.
3. Kai Owen (Rhys Williams)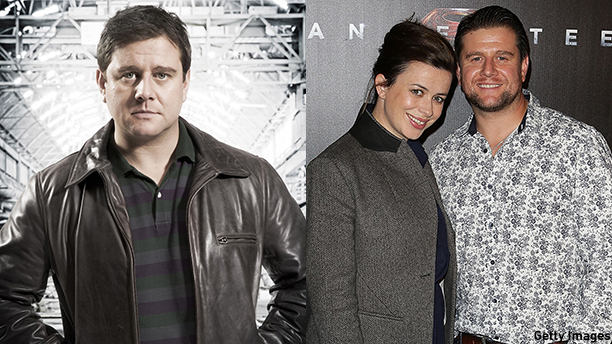 Rhys Williams is Gwen's doting boyfriend. He becomes a little less supportive when Gwen starts working long hours, and she can't really explain why.
Since Torchwood has come to an end, Welsh actor Kai Owen has been spotted on British TV series like 2011's Waterloo Road, 2012's The Syndicate, and 2014's Da Vinci's Demons. He was just recently confirmed to star in the popular British soap Hollyoaks, with his appearance kicking off in June 2015.
4. Gareth David-Lloyd (Ianto Jones)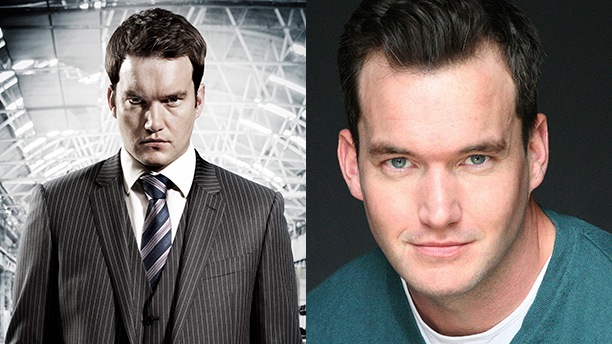 Ianto Jones' role in Torchwood is more of a support position, with Jack describing him to Gwen as someone who "cleans up after us and gets us every where on time." But his responsibilities grow, as do his feelings for Jack.
Welsh actor Gareth David-Lloyd starred in a four episode arc on the British soap Holby City from 2012 to 2013. He moved on to appear in Waterloo Road, starring in three episodes during 2014. He's completed two films, I Am Alone, and Dark Signal, set to come out in 2015.
5. Burn Gorman (Owen Harper)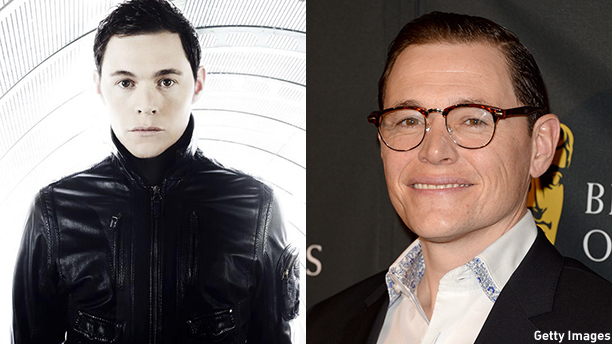 American-born English actor Burn Gorman played chief medical officer Owen Harper, and he has kept busy since Torchwood came to an end. We saw him in BBC AMERICA's The Hour as Thomas Kish in 2011. He starred in several films including Johnny English Reborn (2011), The Dark Knight Rises (2012), and Pacific Rim (2013). He starred in a one-off episode of It's Always Sunny in Philadelphia in 2013. You may have spotted him in HBO's Game of Thrones as Karl Tanner from 2013 to 2014. We saw him on AMC's Turn: Washington's Spies from 2014-2015. He starred opposite Fantastic Four's Ioan Gruffudd in ABC's Forever this past fall. The show wasn't picked up for a second series, but Gorman moved on to other projects like 2015's Crimson Peak, also starring Tom Hiddleston and Charlie Hunnam, hitting U.S. theaters on October 15, 2015.
6. Naoko Mori (Toshiko Sato)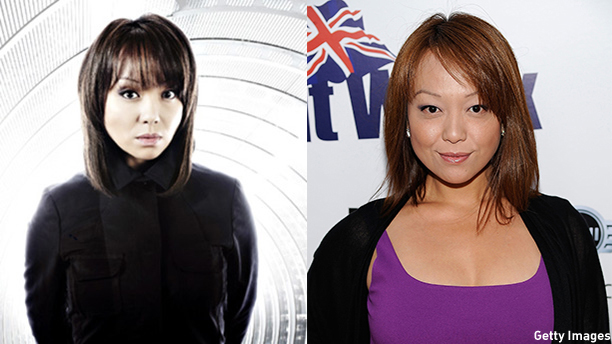 Toshiko Sato comes to Torchwood highly trained, but nothing on this planet could prepare her for the job of alien butt kicking.
Japanese actress Naoko Mori is set to star in AMC's original series Humans opposite Merlin's Colin Morgan, premiering on June 28. Previously in 2015, she starred in tbe Midsomer Murders episode "A Vintage Murder." We look forward to seeing her in Everest, also starring Keira Knightley and Sam Worthington, hitting U.S. theaters on September, 2015.
7. Indira Varma (Suzie Costello)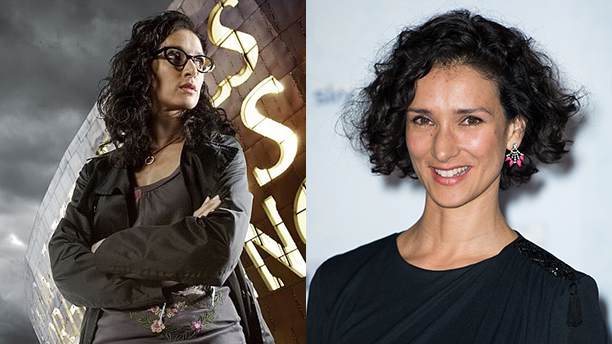 Suzie Costello is Jack's right-hand woman. Her loyalty is questionable, but it's not clear what her m.o. is.
English actress Indira Varma's character has a briefer run on the series than her co-stars, so she had some more time to work on her CV. We saw her in HBO's Rome from 2005 to 2007. Also in 2007 she starred in the British drama The Whistleblowers, opposite Coupling's Richard Coyle. You probably remember her from season one of Luther as the troubled detective's (Idris Elba) ex-wife Zoe. In 2012 she starred in the British spy series Hunted. She portrayed the high priestess in 2014's Exodus: Gods and Kings. Varma recently appeared in Game of Thrones, appearing in nine episodes as Ellaria Sand. We look forward to seeing her in the 2015 film adaptation of William Shakespeare's Caesar.
8. Peter Capaldi (John Frobisher)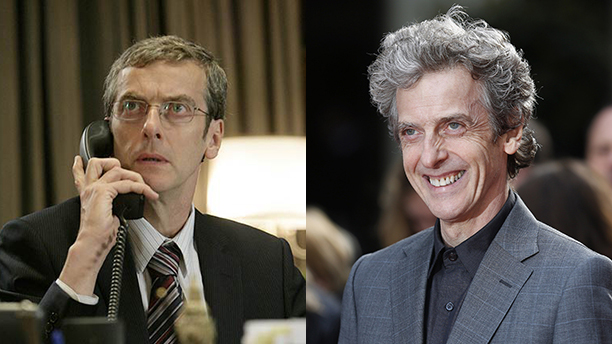 John Frobisher is the liaison between Torchwood and the U.K. government in Children of Earth. But things get a little hairy, and his job gets harder.
Yes, you may recognize Scottish actor Peter Capaldi from Doctor Who as the Doctor. Prior to taking on the iconic sci-fi role he starred in the political satire The Thick of It, which ran from 2005 to 2012. He was spotted in the second season of BBC AMERICA's The Hour as Randall Brown in 2012. Did you know that he played a character called "W.H.O. Doctor" in World War Z opposite Brad Pitt in 2013? Also in 2013 he took on the role of real-life British journalist Alan Rusbridger in the biopic The Fifth Estate about Julian Assange, editor-in-chief of WikiLeaks. We saw him as the nosey neighbor Mr. Curry in 2014's Paddington. Also in 2014 Capaldi starred in ten episodes of BBC AMERICA's The Musketeers as Cardinal Richelieu.
Are you going to re-watch Torchwood? If it's been long enough, it's new again!
See More:
The Cast of 'The Full Monty': Where Are They Now?
The Cast of 'Coupling': Where Are They Now?
'Ab Fab' 23 Years Later: Where Are They Now?
Read More
Filed Under: