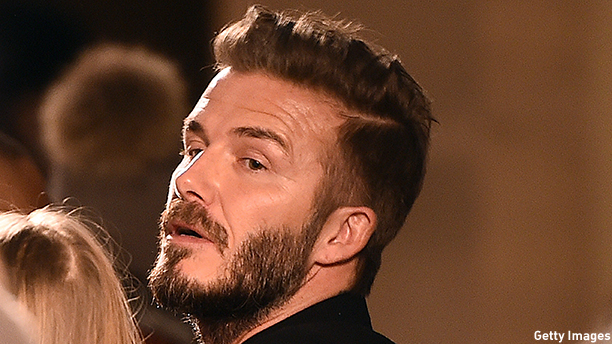 Victoria Beckham and her gal pals spiced up her famous hubby David Beckham's 40th birthday in Morocco this past weekend (May 2). And how do we know this? Oh, Beckham himself shared a cheeky post on Facebook:
Victoria and fellow Spice Girls Emma Bunton, Melanie Chisholm, Geri Halliwell were all in attendance. Unfortunately Scary Spice, Melanie Brown, wasn't able to join in the fun.
But American actress Eva Longoria was happy to warm her seat, as seen in her Facebook post:
I'm the new Spice Girl! #LatinaSpice @victoriabeckham @emmabunton @MelanieCmusic @gerihalliwellhttp://www.whosay.com/l/dVBavIZ

Posted by Eva Longoria on Saturday, May 2, 2015
Victoria and David, the loving couple, enjoyed some more birthday fun on their own:
Ah, looks like so much fun. Happy belated birthday, Mr. Beckham.
You know you're loved.
Do you think Scary is going to get scary on Eva for trying to replace her?

See More:
The Spice Girls: What Do They Really, Really Want NOW?
WATCH: Emma Stone, Zoe Kravitz Fangirl Out About the Spice Girls
Brit List: Five Great British Pop Acts Who've Hit The Comeback Trail
Read More
Filed Under: