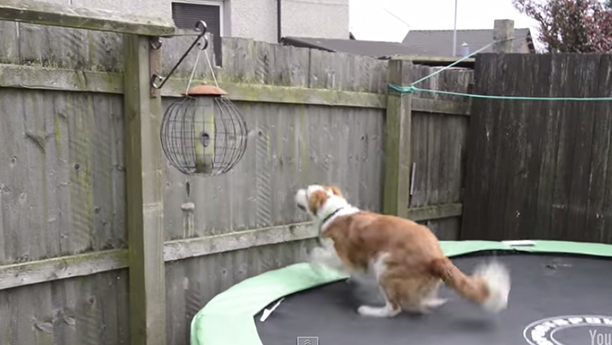 Thomas McCormack, 34, from Croy, North Lanarkshire, Scotland, was on his way to work when his four-year-old dog Paddy jumped up beside him on the commuter train.
McCormack was in shock, as he had no idea how Paddy had gotten out of the fenced-in garden and made his way to the train station, reports the Scottish Daily Record.
An eagle-eyed neighbor of McCormack's spotted Paddy in the back garden and relayed to McCormack how his clever dog was making his escape over the six-foot-tall fence:
What's also impressive is that Paddy was able to find the exact train car McCormack was on.
What do you think of Paddy's great escape?
See More:
Fraser's Phrases: 'The Dog's Bollocks'
10 Most British Dog Breeds
Watch: David Tennant Narrates 'Pets: Wild at Heart'
Read More
Filed Under: