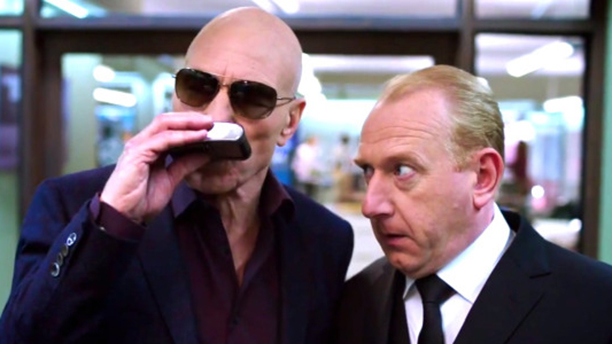 Sir Patrick Stewart is coming to a TV near you, and it's like you've never seen him before.
Stewart is set to lead Starz's new comedy Blunt Talk, which will premiere on August 22 this summer, reports Variety.
Stewart portrays Walter Blunt, a TV cable news anchor who lives up to his surname. He has a lot of experience in broadcast news, and in life, but as the trailer asks, "Experience you can trust?"
He's a Brit intent on taking over American TV, delving out unsolicited advice seen in the chaotic trailer below:
Blunt's not a super hero by any means, but he's imported his trusty sidekick (Adrian Scarborough) from England to help him make his way through the craziness of life in Los Angeles. We're keen to see Doll and Em's Dolly Wells pop as senior producer at his newly adopted TV station.
The first season consists of 10 episodes, and a second season has already been confirmed. The show is written by Jonathan Ames (Bored to Death) and produced by Seth McFarlane (Ted, Family Guy).
Is this just too good to be true?
See More:
Sir Patrick Stewart To Star In Seth Macfarlane's New TV Show 'Blunt Talk'
WATCH: Sir Patrick Stewart Acts Out Annoying Airplane Passenger Quirks
WATCH: Sirs Patrick Stewart and Ian McKellen Trade Impersonations with McAvoy and Fassbender
Read More
Filed Under: