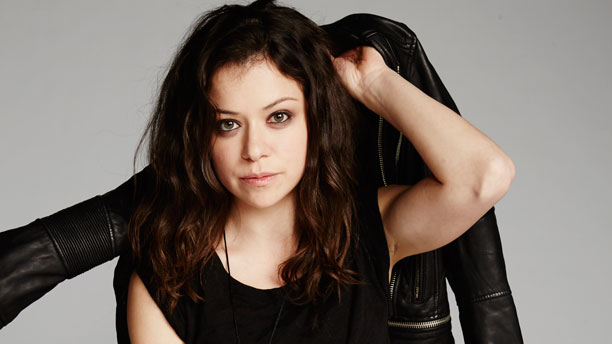 When Orphan Black begins, a British grifter (Tatiana Maslany) stumbles upon an international conspiracy: she's one of many clones. And as the story has progressed into what is now the show's third season, Maslany's repertoire of characters has expanded to include a suicidal cop (now deceased), a fire-haired German (ditto), a Ukrainian assassin, a high-strung suburban housewife, a meticulous microbiologist, an ice-cold corporate operator, and a transgender male thief.
In playing these diverse characters, the Canadian-born actress has the Herculean task of defining each individual through speech and behavior without tripping over into Saturday Night Live-level caricature. And that's not even accounting for the performances in which a clone pretends to be another clone. Nuances are layered on nuances.
Through these challenges, Maslany performs a high-wire act so harrowing it would make Nik Wallenda flinch. There are few safety nets here for Maslany; it's brave, daredevil acting.
Thankfully, Maslany has a tremendous support system on the series, from creators Graeme Manson and John Fawcett to the team of directors and technical coordinators. But no one may be as pivotal to Maslany's success as her dialect coach John Nelles. The Alberta-born, Iowa-raised teacher had previously worked with the actress twice, including on the David Cronenberg film Eastern Promises, in which Maslany played the young Russian narrator. On Orphan Black, Nelles collaborated closely with Maslany, using the way each clone speaks as a foundation on which to build her living, breathing characterizations.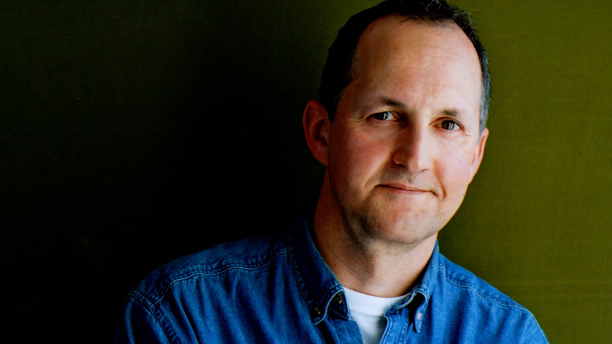 Listening to Nelles talk about the challenges of learning accents only makes one appreciate what Maslany has pulled off. "With any actor doing an accent," Nelles told me in our phone interview, "it's another filter that an actor has to wear… When you say a word, your mind has to tell the muscles that articulate that word how to move. It has to happen in a millisecond, and it's different from your own speech."
Nelles likened accent acting to "being told that you have to wear a corset. You have to figure out, 'How do I act with this physical limitation?' You have to find a natural way of acting within these confines. It's the same with a dialect. A dialect gives you a little box that's the rules of the dialect and the accent. And you have to find a way to act and express yourself within that. That's what makes it so difficult because you need to get it to the point where it's unnoticeable. People stop listening to the accent and listen to what the actor/character is saying."
Intensely emotional or action scenes often lead to accent lapses, as performers become so focused on summoning a feeling that they lose the technique of the dialect. "If you're doing a cooking scene, and you've got to remember that the peas go into this pot and the carrots go into that pot, and then you have pour oil into this pot, on this word, all of a sudden you have another thing to think about, and that's when the accent slips. My job when I'm on set is to listen with headphones and go in to remind [the actor] to make a little adjustment here or a little adjustment there. Tatiana's fantastic. If I go in to give her a note, it's taken care of on the next take."
Nelles is not only an advisor for Maslany; they bonded personally over their similar childhoods. Both grew up knowing German, with Nelles' parents being German and Swiss. (His mother spoke five languages fluently.) Nelles further honed his craft watching the impersonations of '60s TV mainstays Rich Little, John Byner, and Frank Gorshin and doing his own impressions of TV host Ed Sullivan. After learning he had a performer's knack for language, he studied at the University of Iowa, earning a BA in Speech and Dramatic Art and an MFA in Acting. Over the years, he's become a go-to dialect coach, working on projects as diverse as Jurassic Park (with Sam Neill), the Emmy-winning The Kennedys, and A History of Violence, collaborating with William Hurt on his Oscar-nominated performance.
We spoke with Mr. Nelles about working with Tatiana Maslany (and co-star Jordan Gavaris) and how each clone emerged from days and weeks of brainstorming and even finding inspiration in real-life figures. Here, Nelles discusses the process through which they formed the accents for the clones, starting with Alison Hendrix, the neurotic housewife who provides much of the series' dark comedy:
Maslany plays not one, but two British characters in Orphan Black, but they come from very different inspirations. Popular singer-songwriter Lily Allen and MI-5 star Nicola Walker provided the spark for con-artist Sarah, while the well-manicured, much-feared British fashionista Anna Wintour is the template for posh villainess Rachel. Listen to Nelles discuss how the accents for these British characters differ here:
Ukrainian assassin Helena is a character tour de force, beginning as one of the Orphan Black's most treacherous baddies to finding a place as one of its most beloved heroines. While there were no famous templates for the character, Maslany and Nelles sought inspiration for Helena a little closer to home, as he discusses here:
And finally, there's Cosima Niehaus, the California-born scientist who uncovers the biological mystery behind her own existence and that of her fellow clones. Nelles and Maslany developed the fascinating character's speaking voice with author Lisa Genova, controversial academic Camille Paglia, and a surprising male actor in mind.
Which of Tatiana's accents is your favorite on Orphan Black?
See more:
Visit the official Orphan Black website
Read More
Filed Under: