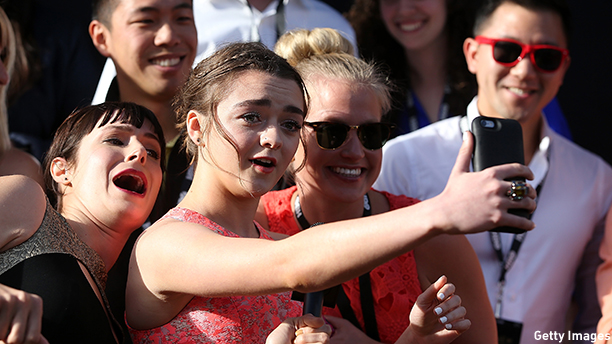 You really never know who is going to pop up on Twitter. You may tweet one of your favorite actors and actually hear back from them, which can be really exciting to have an exchange.
On the other hand, someone you look up to may be tagged in a tweet, and their response may not be exactly what you expected.
A young man found himself smack in front of Maisie Williams, or so he thought, reports Huffington Post U.K.
He snapped a photo of the two of them and posted it on Twitter:
Met an idol tonight. @Maisie_Williams pic.twitter.com/L9C5ccULM8

— Adam C (@mrconnellan) March 7, 2015
While the young woman in the photo does have a likeness to the Game of Thrones actress, it's not her. And how do we know that for sure?
The real Maisie chimed in with this bubble-bursting tweet:
Uhh hate to break it to ya buddy…. pic.twitter.com/ftWhHLk9fD

— Maisie Williams (@Maisie_Williams) May 28, 2015
Ah, next time.
What British stars do you follow on Twitter? Any good stories!
See More:
'Game of Thrones' Star Maisie Williams to Guest in 'Doctor Who'
10 'Game of Thrones' Stars Who Have Appeared on 'Doctor Who'
20 Stars of 'Doctor Who' on Twitter
Read More
Filed Under: