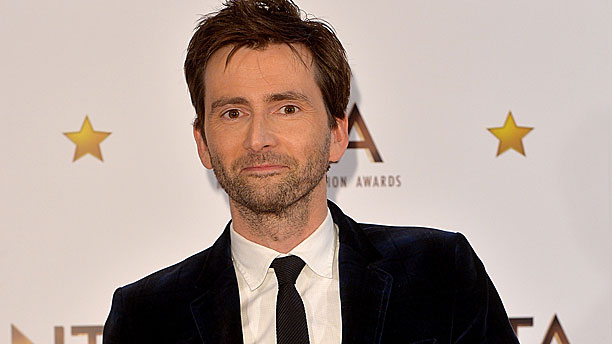 The Cannes film festival is proving to be a great source of tantalizing information about potential future movies at the moment, as production companies swarm across the South of France trying to secure funding for their great ideas.
One of those prospective blockbusters is Metanoia, a film based on the life and writings for the Scottish psychiatrist R.D. Laing, which will star David Tennant.
It's the story of his therapeutic work in the East London commune Kingsley Hall—a place where psychiatric patients and medical staff lived together, and where Laing was known to have occasionally prescribed LSD as a therapeutic treatment for mental health disorders. He also wrote extensively about his belief in metanoia, the act of self-healing.
The film's writer and director Robert Mullan told ScreenDaily: "In the late 1960s, and throughout the 1970s, R.D. Laing was seen as the 'high priest of anti-psychiatry' and the so-called 'Acid Marxist' – lauded by his supporters for his daring and experimental work with disturbed people.
"In truth, Laing simply tried harder than other psychiatrists to sympathetically understand the cracked minds of the people who came to see him. He gave them time and tried to see the world from their point of view. His books sold all over the world and his reputation was global".
David will play Laing, and he'll be joined by Mad Men star Elisabeth Moss.
He said: "This is a wonderful opportunity to celebrate and discover this important man and I am honored and thrilled to be involved in telling this story.
"Robert Mullan's passion for the subject is inspiring and the presence of the brilliant Elisabeth Moss makes this something I cannot wait to start work on."
Plus he gets to play a doctor, and we know he's good at that.
See more:
Happy Birthday, David Tennant! 10 Great Tenth Doctor Moments
First Look: David Tennant Opposite Krysten Ritter in 'A.K.A. Jessica Jones'
WATCH: David Tennant Helps a Fan Ask a Girl Out at Wizard World Comic Con
WATCH: David Tennant – "I Don't Mind the Shutting-Up"
Read More
Filed Under: