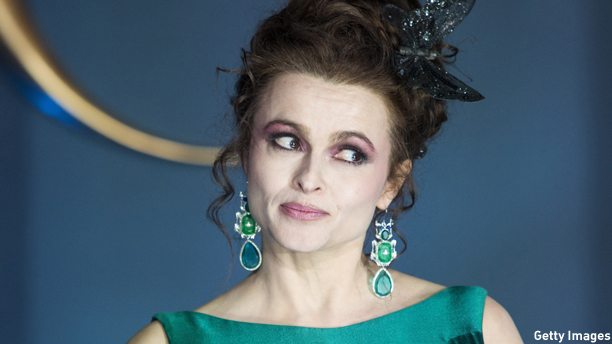 Helena Bonham Carter rocks quirky hairstyles and outfits to match, which sometimes lands her in the news, but there's much more to this British star than her head-turning fashion choices. The British actress, whose birthday is today (May 26), has proven her range as an actress with diverse roles like that of the naive Lucy Honeychurch in A Room with A View, the headstrong Helen Schlegel in Howards End, the tenacious Marla Singer in Fight Club, the witchy witch Bellatrix Lestrange in the Harry Potter series, and her BAFTA-winning role in The King's Speech as Queen Elizabeth.
Here are 10 reasons we love this Anglo fan favorite:
1. She has a fun nature. 
While some of her roles tend to lean toward the dark side, she still makes them fun. So it's not too surprising that she herself is funny. She sat down with chat show host Craig Ferguson to talk about her love of childbirth, the trials of child-rearing, and the possibility of playing a bear like Paddington some day.
2. She likes humble pie. 
With all joking aside, she was a very gracious and humbled winner when accepting her 2011 BAFTA for Best Supporting Actress based on her performance in The King's Speech opposite Colin Firth.
3. She's a smooth operator. 
We have to give it to her: The woman is crafty. Bonham Carter sat down with the BAFTAs to answer some "Big Questions," and in the below clip she relays a story about how she got her start in acting, which involved her overhearing a phone call at the age of 13.
4. She puts her vanity aside.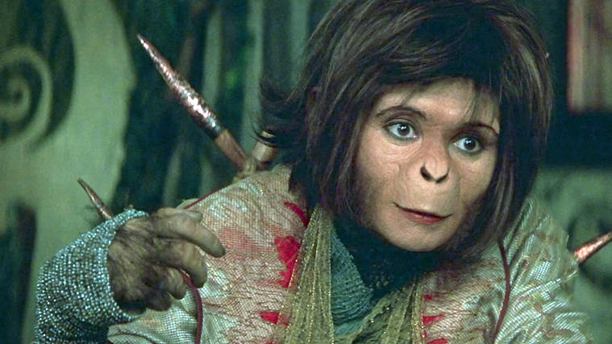 She's confident enough in her abilities as an actress and that her talent will shine through even if we can't see her face like in 2001's Planet of the Apes.
5. She gives scream queens a run for their money. 

https://www.youtube.com/watch?v=8MRQKy1_xAQ
She has quite a pair of lungs, which she shows off in the ALS Ice Bucket Challenge above.
6. She can sing. 
Her sweet voice, as heard in the not-so-sweet Sweeney Todd, is like magic.
7. She's loyal to her fans. 
She appreciates her fans so much that she showed off some of their artwork on The Graham Norton Show.
8. Her smile is brilliant.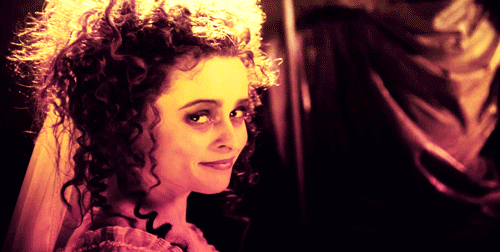 Her cheeky smile makes us smile right back.
9. She can work under varying conditions. 
She is one of few actresses who might be even more believable, and terrifying, as a CGI enhanced character like in Disney's 2010 reboot of Alice in Wonderland.
10. She's honest. 
We would be grateful to have her as a fairy godmother like in 2014's Cinderella, even though Bonham Carter said her version of the iconic character was portrayed as less than efficient.
At the end of the day, she's a working mum doing her thing.
Cheers to you on your birthday, Helena! 
See More:
13 Definitive Portrayals of British Monarchs in Film and TV
Emmy Nominations: 'Luther,' 'Wild Things,' Bonham Carter Score for BBC AMERICA
Brit Binge Watching: Five Helena Bonham Carter Films You Can View Online
Read More
Filed Under: