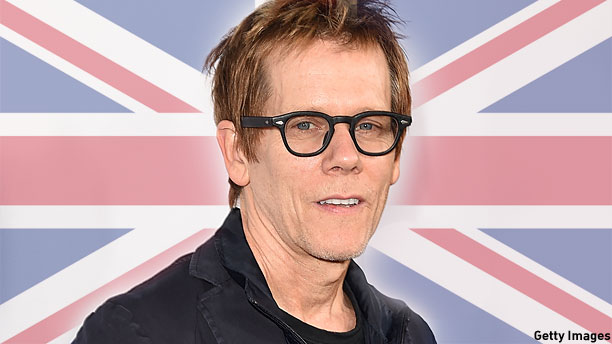 Anglophenians, we need you to help us solve a puzzle.
We're all fairly familiar with the way Kevin Bacon's name has become a ubiquitous term to describe, well, ubiquity. It started as a punning title for a game—Six Degrees of Kevin Bacon—in which you try and work out a journey of work associations, jumping across movie cast lists, from any actor in Hollywood to Kevin himself. Because of this, we're now at the point where Kevin Bacon, well-respected acting talent, has the reputation for having been in everything.
But the thing is, nowadays he's not the only one. With the British Isles delivering so many key actors for movies and TV shows, there are some who appear so often, and do such a grand job, it almost feels like their presence alone is a hallmark of dramatic success. If anyone is also Kevin Bacon, they are.
The question is, which is the most Kevin Bacon-y of the British Kevin Bacons?
We've prepared a short list (which is not a shortlist, not yet anyway) just to illustrate what this is all about. And what we need are further nominations, so we can finally settle this vexing question once and for all:
Olivia Colman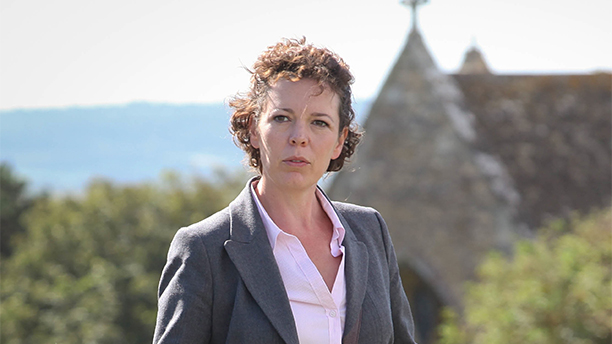 By any standards, Olivia is having something of a busy time of it, and this is largely because she can turn her hand to most things. She's an accomplished comedy actor (Green Wing, Rev), a heavyweight dramatic presence (Broadchurch, Tyrannosaur) and very much a team player. She's been in Doctor Who, Hot Fuzz, The Iron Lady (as Carol Thatcher), Cuban Fury, Locke, Peep Show and countless sketches for Mitchell and Webb. And on the night she won a BAFTA for her dramatic turn in The Accused, she won another one for comedy performance (in Twenty Twelve), so even if she isn't the British Kevin Bacon yet, she soon will be.
Mark Strong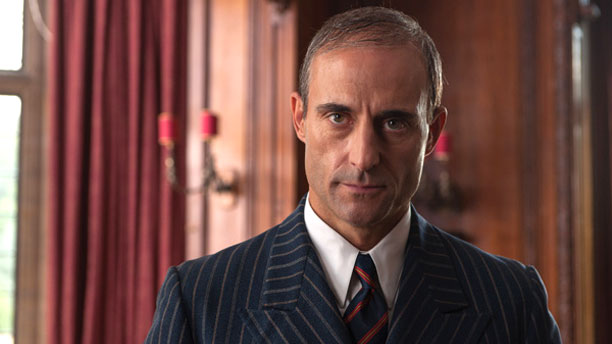 If you're making a movie, and you need an imperious baddy with a tremendous ability to give black looks and appear utterly ruthless, you'll be considering Mark Strong, and you won't have been the first. Remember Lord Blackwood in Sherlock Holmes? Or black-clad Septimus in Stardust? Or Frank D'Amico in Kick Ass? Even Stewart Menzies in The Imitation Game had the trademark Mark Strong killer's eyes. He was also in Our Friends in the North, the BBC's decade-spanning political drama with Christopher Eccleston, Daniel Craig and Gina McKee, which suits our little networking game down to the ground.
Penelope Wilton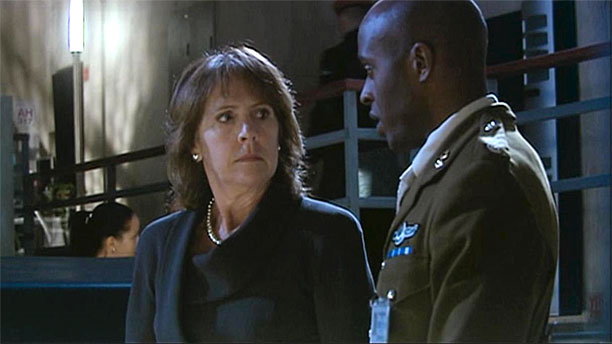 Maggie Smith might have cornered the market in irascible dames (figuratively and literally in her case), but Penelope Wilton has the greater range over the past few years. She was in Shaun of the Dead, she was in Doctor Who (yes, you know who she was), she's been in Downton Abbey and Ever Decreasing Circles and Belle and The History Boys and The Best Exotic Marigold Hotel and, to top it off, she's playing Queen Elizabeth in the forthcoming movie version of Roald Dahl 's The BFG. In fact, if you're a screenwriter, she's the living definition of the phrase "penny for your thoughts."
Eddie Marsan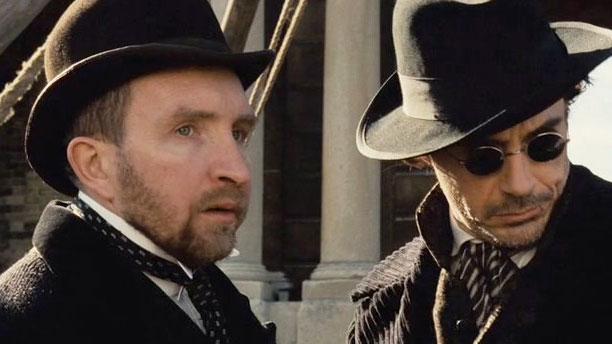 In many ways, Eddie Marsan is the polar opposite to Mark Strong. Mark looks hawkish and angry, so the generosity of his characters is often unexpected and emphasized. Eddie looks unassuming and mild-mannered, so his most unpleasant characters (James in Tyrannosaur springs to mind) are all the more shocking. But he's also been Inspector Lestrade in both Sherlock Holmes movies, and he was in The World's End, Merlin, The Sarah Jane Adventures, War Horse, Filth, Snow White and the Huntsman and Mission: Impossible III. And he's about to take the joint lead in BBC AMERICA's adaptation of Jonathan Strange and Mr. Norrell. Should your movie require a mouse with the capacity to roar alarmingly, Eddie's your man.
And that's before we even consider David Bradley, Sarah Lancashire, Toby Jones, Suranne Jones…
So, how about it? Having seen the standard we're after, who are your nominations for British Kevin Bacon? Tell us in the comments below: 
Read More
Filed Under: