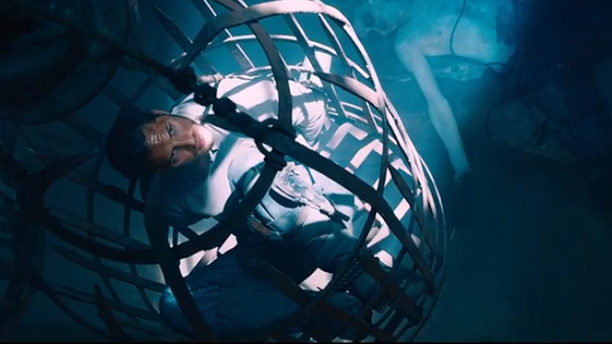 Our list of 15 Brit-centric films we're looking forward to in 2015 is coming to fruition with a new trailer for Mad Max: Fury Road.
Tom Hardy stars in the title role, picking up where the 1980s franchise left off with Mel Gibson in the driver's seat (figuratively speaking, because we last saw Max wandering the desert by foot). Fellow British actor Nicholas Hoult joins Hardy, but he might be hard to spot with his spectacular makeup job.
We find Max Rockatansky questioning his sanity, thinking out loud, "As the world fell, each of us in our own way was broken. It was hard to know who was more crazy, me, or everyone else."
Typically if everyone else has a problem, the problem is you: but we give Max the benefit of the doubt in this apocalyptic world.
The Road Warrior follows his survival instincts in the intense trailer below:
Director and co-writer George Miller has been working on the sequel for over two decades, and it's finally making its U.S. debut on May 15, 2015.
American A-lister Charlize Theron joins the Britcentric cast.
What do you think of Mad Max's return? 

See More:
First Look: Tom Hardy as Mad Max in 'Fury Road'
Brit Binge Watching: Five Tom Hardy Roles You Can View Online
15 Brit-Centric Movies We're Looking Forward to in 2015
Read More
Filed Under: