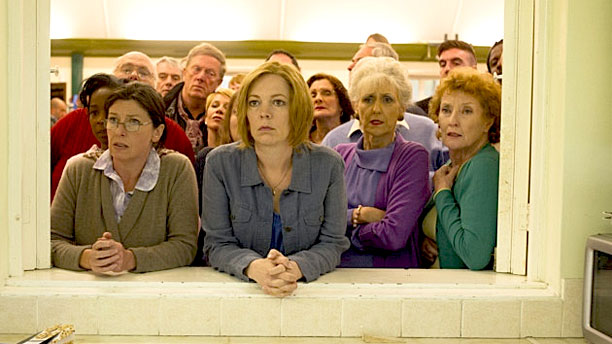 Let's make a prediction: this probably won't get quite as much attention as Avengers: Age of Ultron over the next few weeks.
What we have here is the first trailer for a movie adaptation of the stage musical London Road, starring Olivia Colman and Tom Hardy. It was a National Theatre production, telling the true story of the community in Ipswich, Nottinghamshire whose lives were all upheaved by the 2008 arrest of Steve Wright, who was eventually convicted of the murder of five sex workers.
All of the lyrics and dialogue come from interviews conducted by the scriptwriter Alecky Blythe, who went to Ipswich to find out what it is like to discover there's a serial killer living on your street.
London Road is released in the UK on 12 June. Check listings (or streaming services) for an American release date.
See more:
Olivia Colman and Tom Hollander join 'The Night Manager'
Olivia Colman Gets the Butterflies
Anglo Dream Team: Ben Whishaw & Olivia Colman Unite For 'The Lobster'
'Broadchurch': The Evolution of Olivia Colman
Read More
Filed Under: