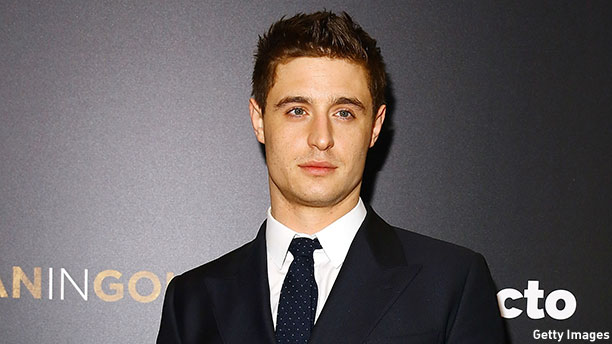 Unlike many of his showbiz colleagues, 29-year-old British actor Max Irons, son of Oscar winner Jeremy Irons, isn't a fan of social media.
"It's probably something to do with fear," he says. "I find it distracting. I find it stressful."
But he reserves judgment on celebrities who are enamored with the technology. "I admire people who reach out to their fans and have a dialogue with their fans," he says.
Irons has never embraced social media. "I didn't like Facebook before I was an actor. Having a phone and email and text messages is more than enough for me."
These are good times for Irons because he's appearing in two films, The Riot Club and Woman in Gold, both currently playing in U.S. cinemas. In Gold, he stars opposite Orphan Black's Tatiana Maslany.
After having spent the last two years in New York, he's returning to London, but living in the Big Apple has made an impression.
"There is something magical about New York, you feel it overtime you cross the bridge into Manhattan," he says.
See more:
10 British Acting Families (Who Are Not the Redgraves)
15 Brit-Centric Movies We're Looking Forward to in 2015
Read More
Filed Under: