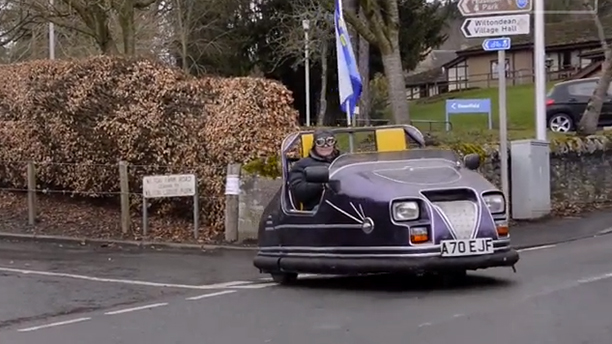 There's the saying, "Choose a job you love, and you will never work a day in your life."
Glaswegian Tom Evans, 69, ran a funfair as his trade and is now retired. He couldn't leave carnival life behind completely because when he saw a bumper car (dodgem in British English) for sale on eBay it was love at first sight, reports the U.K. Express.
Evans monitored the auction site, but after a few days the item went missing. Evans was slightly disappointed, but not for too long, because the car turned up at his house on Christmas Day. It turns out his wife and son had purchased the car on his behalf.
Before you get any crafty ideas of your own, please know we can't take bumper cars from the fairground to the street as is. The cars require a hefty overhaul to meet the legal requirements for driving on the road.
Find out more about Evans' story in his own words, the mechanical adjustments needed, and what happened with the police when he was pulled over in the below video:
What do you think of the bumper car makeover?
See More:
British Calendar Features the "Dullest" Men in U.K.
British Man Invents Biscuit Dunking Device
WATCH: British Dad's Online Lessons for His Teenage Children Go Viral
Read More
Filed Under: