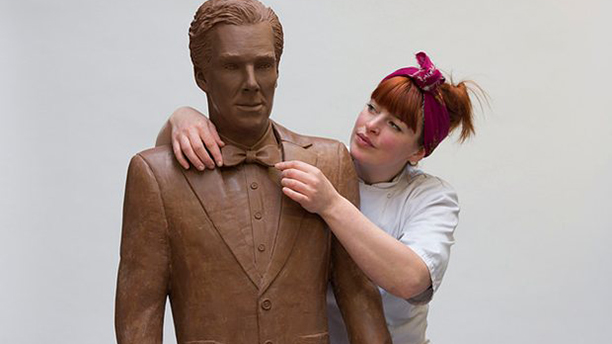 For chocolate lovers, and Benedict Cumberbatch lovers, your day has come.
UKTV Play polled 2,000 British women asking them to vote for the "dishiest TV drama actor."
The results are in, and not to too much surprise, the winner is our Busy Benedict. UKTV could've left it there, but they went above and beyond, making the British fan favorite into an actual edible dish.
Here's a look at what went into making this British sweet:
https://www.youtube.com/watch?v=im8O09bRi3Q
The #chocobatch sculpture will be appearing in Stratford, London, at the Westfield shopping center on Friday, April 3. We're scared to think what will happen to the six-foot sculpture at the unveil.
That leaves us to ask: what's up with UKTV using Belgian chocolate?
See More:
It's Official: Benedict and Sophie Got Married on Valentine's Day
The Cadbury Debate: What Will Become of Our British Sweets?
WATCH: 15 British Sweets Everyone Should Try
Read More
Filed Under: