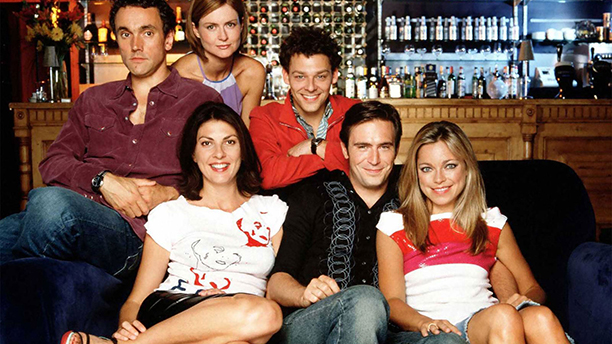 We can thank Steven Moffat for Sherlock and the current Doctor Who, but if we take a step back, he's also responsible for writing the romantic comedy Coupling, which aired on BBC from 2000 to 2004. The series follows a group of friends—a loved up couple, a playboy, and three oddball singletons—who primarily hang out at their local pub, get into silly conundrums, hide crushes, let secrets slip, argue and then make up. The show also aired in the U.S. on both PBS and BBC AMERICA, and is now available on Hulu.
It's been a little over ten years since Coupling came to an end. Let's catch up with the ensemble cast:
1. Jack Davenport (Steve Taylor)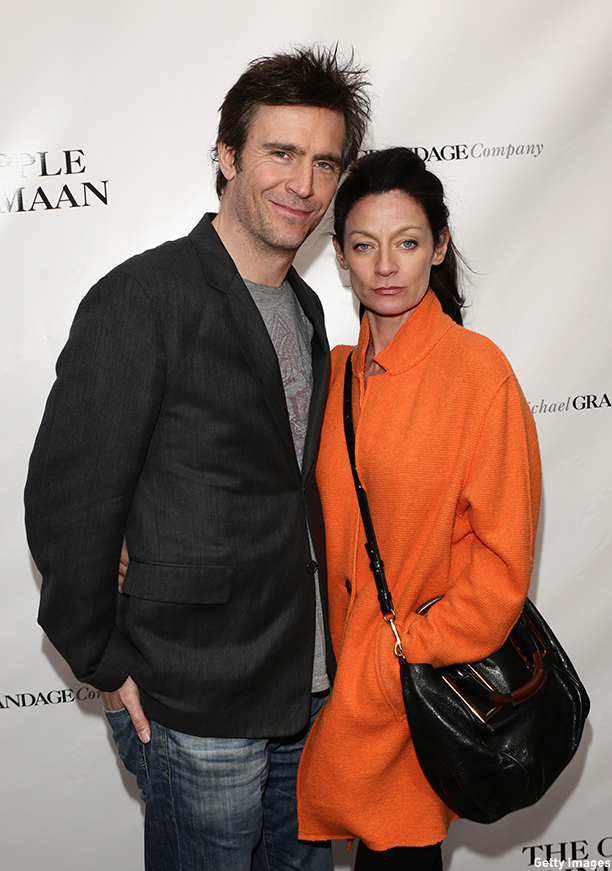 Oh Steve. Steve seems like the sort whose relationships overlap to ensure he's never single. When we meet him he's in a relationship with Jane (Gina Bellman), whom he's trying to break up with, but he hasn't actually done so before starting a thing with new girl Susan (Sarah Alexander).
The actor himself is a little more sensible when it comes to love. He is married to Doctor Who actress Michelle Gomez, who plays the Master. So to answer the question you're asking yourself when looking at the above picture: yes, that is Missy. You may remember Davenport from the first installment of the Pirates of the Caribbean as the not-so-honorable Commodore James Norrington in 2007. Davenport has been super busy, tackling American TV projects like CBS's Swingtown (2008), ABC's Flashforward (2009-2010), and NBC's musical Smash (2012-2013). In 2013, Davenport made his return to British TV with the period drama Breathless. You may have spotted him in the 2014 spy film Kingsman: The Secret Service opposite Colin Firth. We can look forward to seeing him in two films out in 2015, The Tank and Americana. He's completed filming on the Untitled Sarah Silverman Project, but the release date for the TV movie has yet to be announced.
2. Sarah Alexander (Susan Walker)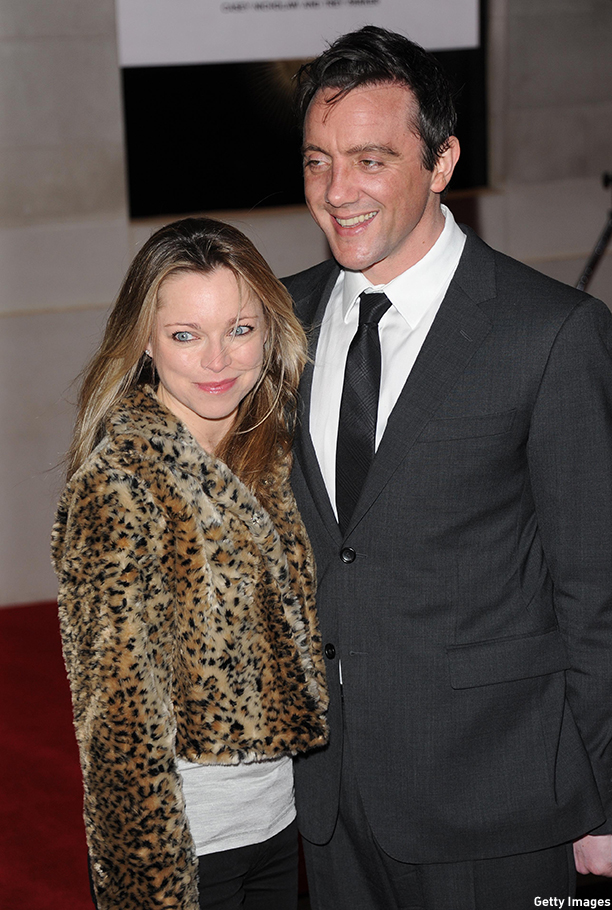 Susan is the other half of the loved-up couple we mentioned above. She and Steve hit if off straight away, but there is some "uncoupling" that needs to happen first. Susan has this cool, relaxed way about her, which may explain how and why her ex-boyfriend Patrick (Ben Miles) somehow manages to make it into this group of friends. Steve, on the other hand, is forced to cope with his insecurities.
Alexander, who is married to fellow actor Peter Serafinowicz (Spy, Guardians of the Galaxy), has continued in TV starring in British series like the comedy Green Wing (2004-2006), Teachers (2006), and The Worst Week of My Life (2004-2006). She popped up in in the American film I Can Never Be Your Woman starring Paul Rudd and Michelle Pfeiffer in 2007, playing a mean-spirited assistant. From there, she continued on with British TV series starring in 2008's Mutual Friends, 2009's All the Small Things, 2011's The Jury, and 2012's Me & Mrs. Jones. Alexander recently landed on the hugely popular Jonathan Creek starring opposite Alan Davies from 2013 to 2014.
3. Ben Miles (Patrick Maitland)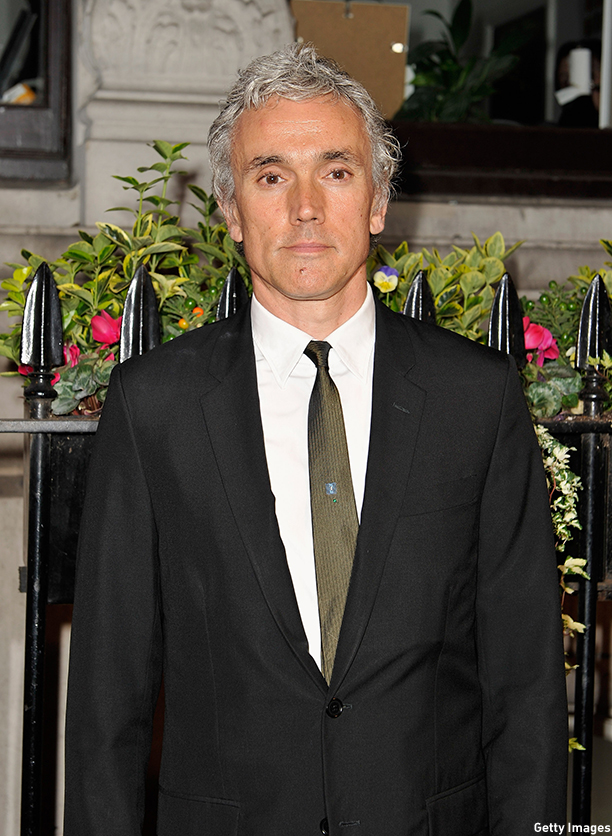 Patrick is Susan's ex, but he has no problem shelving their dating history to make room for new friends. He's handsome, charming, has a good heart, but is constantly putting his foot in his mouth.
Miles is currently starring on Broadway as Thomas Cromwell in the stage adaptation of Hilary Mantel's Man Booker Prize-winning novel Wolf Hall. Miles is well practiced for the role having performed it with the Royal Shakespeare Company in London, England, in 2014. Leading up to his Broadway debut he starred in the British TV series Freezing (2007-2008), Lark Rise to Candleford (2008), The Promise (2011), and NBC's Dracula (2013-2014). We can look forward to his performance in The Hollow Crown as Somerset in 2016.
4. Gina Bellman (Jane Christie)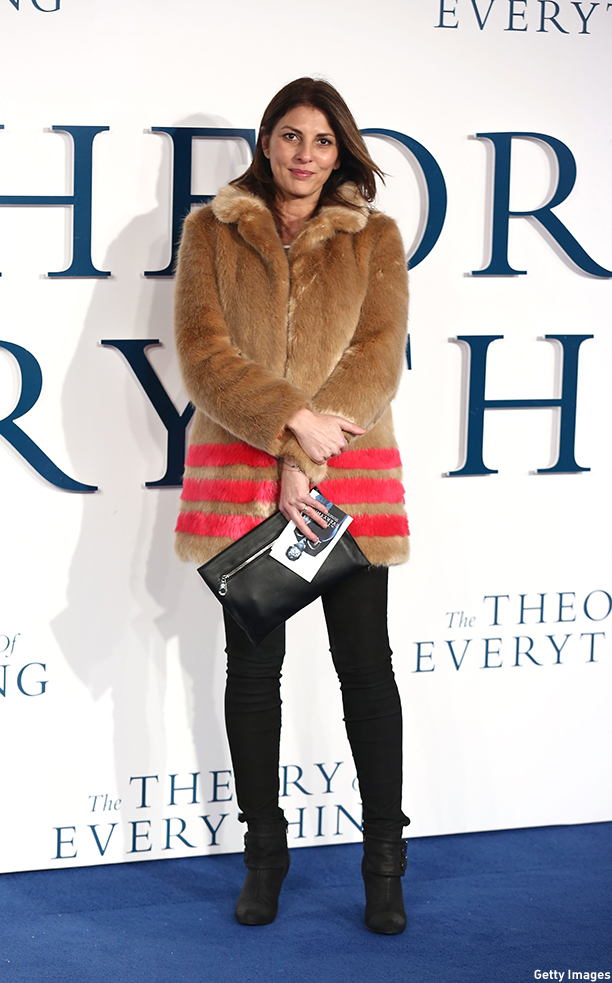 Jane might be considered half-mad and unpredictable, but that's what makes her personality so infectious. She was in a four-year relationship with Steve, which went longer than it probably should have. Steve tried to break it off with her, but Jane kept it going with the promise of sex. She was ready to move on when she realized he fancied Susan.
Following Coupling, Bellman had a couple one-off appearances in TV shows like 2005's The Last Detective and 2007's Hotel Babylon. She landed a starring role in the six-part series Jekyll as Claire Jackman in 2007. From 2008 to 2012, she was seen in the American TV series Leverage on TNT. You may have spotted her in 2013 on BBC AMERICA's Ripper Street as Jemima Swann.
5. Kate Isitt (Sally Harper)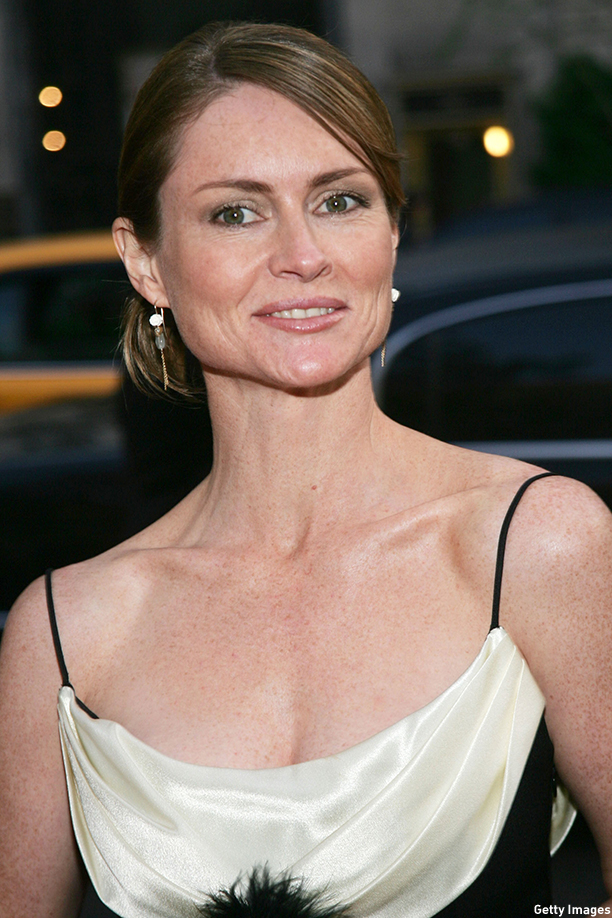 Sally is Susan's best friend, but she's really more like a "frenemy." Susan is honest and supportive, and Sally seems to be a bit resentful, and has no problem going out with Susan's ex Patrick. Sally has her hang-ups, but she's not mean-spirited: She's just scared of growing old alone. The character provides a lot of laughs like when she refuses to smile with her friends, as that will result in smile lines. She saves smiles for people who are most deserving.
After Coupling came to an end, Isitt starred opposite Demi Moore in 2006's Half Light. She was next seen in the 2006 short film Stingray, also starring Lucy Punch. She made the return to TV that same year starring in British TV series Strictly Confidential. In 2007, she appeared in the TV series The Afternoon Play. And in 2008, she starred in the short film What's Virgin Mean? Isitt was most recently seen in 2015's Last Tango in Halifax in season three as Felicity. She's currently filming 60 Days of Honesty, which is set to come out in 2015.
6. Richard Coyle (Jeff Murdock)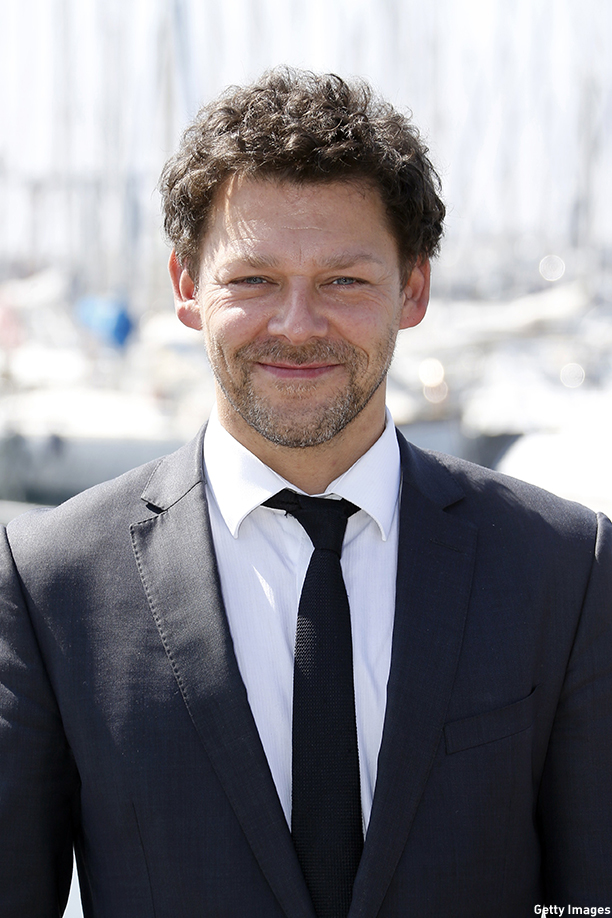 Jeff and Steve are best friends. Jeff talks about women a lot, but he's not so great at talking to women. He had a chance with Susan, as they work together, but he froze. With all that in the past, he's a single guy loose on the town. We'd like to say he provides "comic relief" when situations become strained within the group of friends, but really, he is non-stop comedy, even if he's not trying.
Coyle made an early exit from Coupling, leaving in the third season, while the rest of the gang stuck around for season four. He took on the title role in the TV series Strange, as John Strange, which aired from 2002 to 2003. Between 2003 and 2007, he turned up in a handful of TV movies like 2004's Gunpowder Treason & Plot, and three movies in 2006 with Ultra, The Best Man, and Cracker, and 2007's The History of Mr. Polly. In 2012, he landed on the American TV series Covert Affairs, which aired on USA. In 2013, he made the return to British TV starring in the miniseries Life of Crime, and starred in the quintessentially British romantic comedy The Food Guide to Love. In 2014, Coyle starred opposite John Malkovich in the NBC series Crossbones. He's currently filming the movie Dream On, which follows a man and his aspirations to become a "scratch golfer."
BONUS: Richard Mylan (Oliver)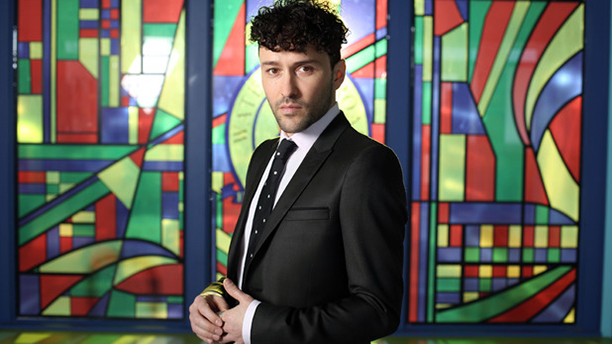 When Coyle left Coupling, Richard Mylan stepped in to fill the void as the character Oliver. Oliver was another curly-haired muppet who amused the group. Mylan rounded out season four, and continued a successful career starring in British series like Bad Girls (2004-2005), Where the Heart Is (2005-2006), Grownups (2007-2009), Doctors (2004-2010), and most recently Waterloo Road (2013-2013). He's currently working on the film Canaries, which is scheduled to come out in 2016.
Who's going to Brit binge on Coupling now? 
See More: 
The Kids of 'Skins': Where Are They Now?
Life After 'Downton Abbey': Where Are They Now?
'Ab Fab' 23 Years Later: Where Are They Now?
Read More
Filed Under: