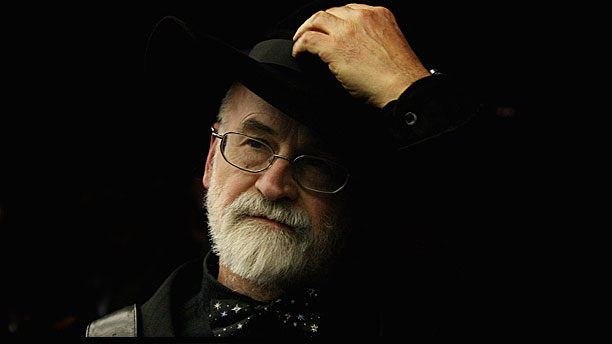 Penguin Random House and HarperCollins have released joint details of the release of Sir Terry Pratchett's final dip into the Discworld universe, which will be published worldwide on September 10.
The novel is called The Shepherd's Crown and will be the fifth of his 41 Discworld stories to feature the young witch Tiffany Aching.
Terry had announced that the book was on its way last year, before his death in March from early onset Alzheimer's disease, but this will be a simultaneous release, worldwide, so that fans can get hold of a copy at the same time. The book now acts as a fitting tribute to not just a great British talent, but a writer with a phenomenal work ethic, matched only by the likes of P.G. Wodehouse.
Tom Weldon, CEO of Penguin Random House, said: "It is a huge privilege to be publishing Sir Terry Pratchett's final Discworld novel, The Shepherd's Crown.
"Terry's writing is loved and respected the world over and this publication will be an incredibly important and special event for us all at Penguin Random House, and for fans and readers everywhere."
And Susan Katz, President and Publisher at HarperCollins (who will be releasing the book in the U.S.) added: "Sir Terry's books are beloved by readers everywhere and we are incredibly proud to bring this novel to his legions of fans in the United States."
See more:
30 Terry Pratchett Quotes to Guide You Through Life
LISTEN: Terry Pratchett and Neil Gaiman's 'Good Omens', In Full
Neil Gaiman Cracks the Code for British Leading Men
A History: Are Brits Better at Satire?
Read More
Filed Under: