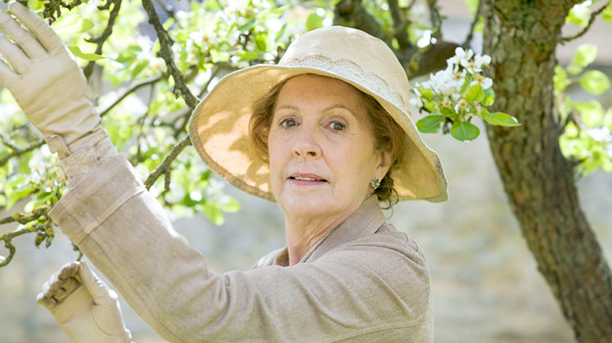 While fans of Julian Fellowes' period drama might still be feeling a little lost, Downton Abbey actress Penelope Wilton seems to have adjusted to the news of the series coming to an end.
The British actress was honored at the Olivier Awards this past weekend (April 12) for her performance in Taken at Midnight, winning Best Actress.
She took a moment after the ceremony to discuss the fate of DA, saying, "I'm not upset about it. When something has run its course, it's good to end on a high note," reports RadioTimes.
Wilton goes one step further predicting the fate of her character if the show were to continue, saying, "And we'd have to move on from 1926, and if we moved on much further I'd be dead."
That is one way to rationalize making an early exit.
In addition to her work on Downton Abbey, Wilton recently starred in 2015's The Second Best Exotic Marigold Hotel.
While it may be too early for some to look forward: there is life after Downton Abbey.
What do you think of Wilton's coping skills?
See More: 
'Downton Abbey' to Finish After Season Six
PHOTOS: The Duchess of Cambridge Swings by 'Downton Abbey'
Snapshot: 'Call the Midwife' Stars Outside Their Period Garb
Read More
Filed Under: