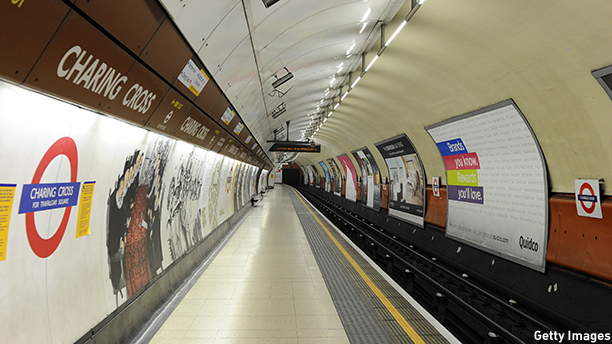 Have you ever found yourself about to hop on the Tube and realize you have to re-route? No fear, now you can make a quick call on your mobile to alert your mate.
As of tomorrow (April 10), London's underground will be offering Wi-Fi service to 150 of its stations, reports Time Out London.
Right now there is limited service via Virgin and apps like Viber and TuGo, but EE, a British mobile network operator and internet service provider, is implementing an upgrade that will automatically switch your phone over to Wi-Fi with no interruptions. As of now, the service is limited to the stations and it's not promised to work while in-transit, but full integration seems to be on TFL's (Transport for London) agenda.
The new service is compatible with Lumia 640, Samsung Galaxy S6 and S6 edge phones; iPhones will be included in the next few weeks.
Sure, this is an added convenience, but one of the perceived perks of traveling via the Tube is the inherent quietness. A quick check-in is one thing, but a long one-sided phone conversation is another story.
Do you think additional phone service will have an effect on Tube culture?
See More: 
10 Great Things About the London Underground
Snapshot: 10 Awesomely Designed London Tube Stations
Brit-Spotting: Dame Helen Mirren Rides the NYC Subway in Style
Read More
Filed Under: