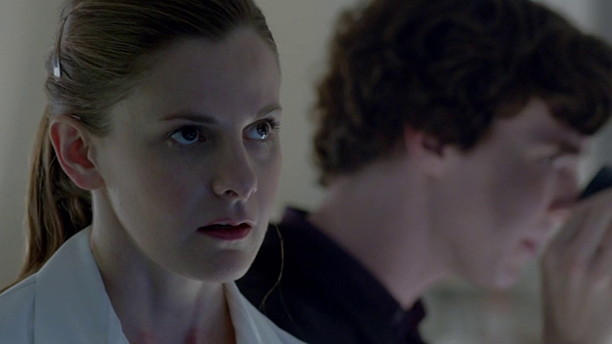 If you find dating hard now, imagine what it was like during wartime.
WWII soldier Chris Barker, stationed in Cairo, and former colleague Morse code interpreter Bessie Moore, based in London, kept in touch by exchanging letters topped up with romantic sentiments.
Sherlock's Benedict Cumberbatch (Sherlock Holmes) and Louise Brealey (Molly Hooper) take on the roles of Barker and Moore in a Radio 4 production, reports RadioTimes.
The written words read aloud bring you back to a different time, like with this line read by Cumberbatch: "I do admit to a state of gleaming, dangerous excitement as I read again, and again, your written words," as heard in the clip below:
The letters first appeared in British journalist Simon Garfield's book To The Letter.
The full production of My Dear Bessie will air on Radio 4 on April 20 at 2:15pm BST.
Cumberbatch seems keen on letter reading these days.
Is your love life struggling: why not write a love letter?
See More:
WATCH: Benedict Cumberbatch Set for Live Letter Reading Event
WATCH: Benedict Cumberbatch Reads a Letter from Kurt Vonnegut
WATCH: The Fate of the Benedict Cumberbatch Statue 'Chocobatch'
Read More
Filed Under: