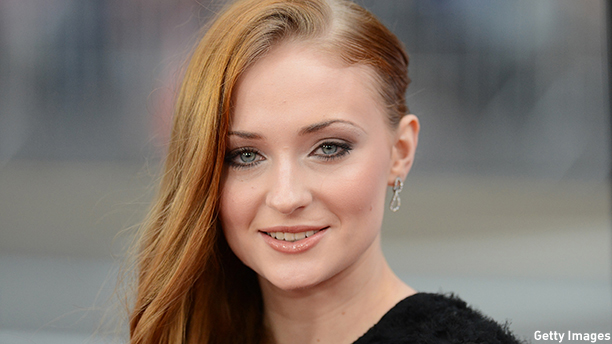 Sophie Turner was 14 years old when she was cast as Sansa Stark in the sexed up Game of Thrones. She's now 19, and when her mum sat her down for a sex talk, she already knew what was up, reports The Telegraph.
Turner told the U.K. paper, "I said, 'This isn't necessary, I know everything. I know every single thing that a person can do — and more'. The show is very inventive."
She goes on to relay a story about her dad making a surprise visit to set, and it happened to be when she was filming one of the more controversial scenes. She told the Telegraph how awkward it was, saying, "My dad didn't know this scene was going on, he just thought he'd turn up. We were like, oh bad day, dad."
Turner says she feels like she's grown up with Sansa, explaining, "I really feel what she feels; I probably know her better than I know myself."
The young actress talked to the New York Times earlier in April, expanding on Sansa's development, saying, "She's a powerful young woman now. Rather than being a pawn in everyone else's game, she's playing her own."
What do you think of Turner's on-screen evolution? 
See More: 
5 British Historical Ties to 'Game of Thrones'
Watch: Jon Snow is Coming to Dinner
Benedict Cumberbatch Defends Sherlock Holmes' Sexual Prowess
Read More
Filed Under: