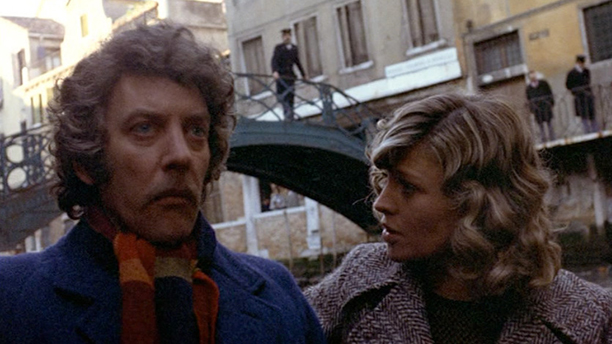 The internet is abuzz with talk of Donald Sutherland and Julie Christie's 1973 British-Italian film Don't Look Now getting a modern reboot, reports The Hollywood Reporter.
In the original film, based on a short story by Daphne du Maurier, a married British couple, John (Sutherland) and Laura Baxter (Christie), take a trip to Venice after their young daughter dies in a tragic accidental drowning.
The couple leaves England in hopes of finding some relief, but they're confronted by a clairvoyant who claims that their daughter is trying to contact them to warn them of imminent danger.
When the film first came out it had chins wagging based on its innovative, suspense-inducing editing style. That wasn't the only thing that had people talking; there is a standout scene depicting the couple's sexual intimacy, which was considered quite scandalous at the time of filming and is still topping sexy movie scene lists.
Here's a peek at the trailer for the 1973 supernatural horror story:
StudioCanal is revisiting the film but has yet to assign writers, according to The Hollywood Reporter.
What do you think of Don't Look Now being retold?
See More:
Brit Binge Watching: Six British Horror Flicks Available Online
The 'Citizen Kane' of British Film? It's 'Don't Look Now,' Say Experts
What's Missing from the 49 Best British Films List?
Read More
Filed Under: