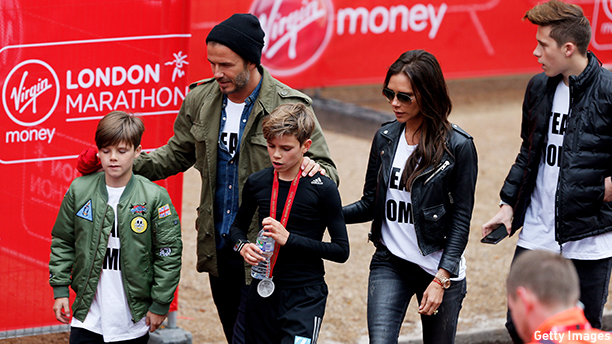 The London Marathon took place this past Sunday (April 26), with over 38,000 runners participating, including David and Victoria Beckham's young son Romeo, 12, who ran in the children's event, reports People magazine.
The proud parents, and Romeo's brothers Brooklyn, 15, and Cruz, 9, turned up sporting tee shirts that read, "Team Romeo."
With so many people crowding up to cheer, this may have helped the young Beckham spot his family when nearing the finish line.
Victoria took to her Instagram account to put a spotlight on her middle son's accomplishment:
Romeo's participation in the race raised £6,000 ($9,100) for the charities UNAIDS and 7 Fund, reports MTV News.
Other well-known runners included famed long distance runner Paula Radcliffe, British Formula One Driver Jenson Button, and Call the Midwife's Helen George.
Here's a look at George with her medal for completing the marathon: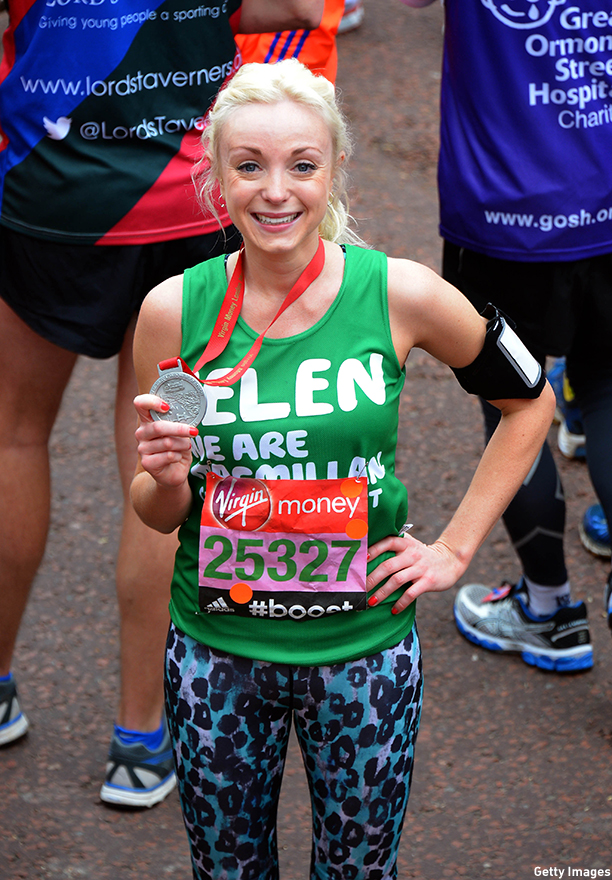 Congratulations to everyone who took part!
See More:
WATCH: 2014 Cooper's Hill Cheese-Rolling Winner Doesn't Like Cheese
WATCH: London Commuter Challenges Tube to a Race by Foot
WATCH: British Stars on the Run for Cancer Campaign
Read More
Filed Under: