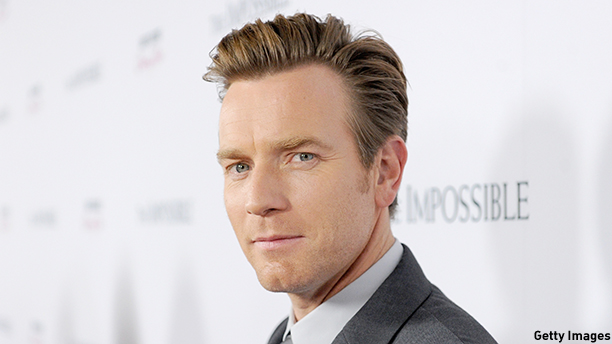 We feel like Disney might be "taking the mickey" at this point because the casting news for Beauty and the Beast just won't stop. But we mean that in a good way.
It may be easier to take a tally of what British actors haven't been signed on to star in the live-action reboot of Beauty and the Beast, but instead we'll take a moment for a quick reminder of who has, which includes: Emma Watson (Belle), Dan Stevens (Beast), Luke Evans (Gaston), Emma Thompson (Mrs. Potts), and Ian McKellen (Cogsworth).
Whew, that's a lot of names to rattle off, and now there's a new addition to the cast with Scottish actor Ewan McGregor signing on to portray Lumiere, the man who was turned into a candelabra.
In the Disney animated film, Lumiere welcomes Belle to her new home with the song "Be Our Guest," which you can watch in the below clip:
We know McGregor can sing, as he showed off in Baz Luhrmann's Moulin Rouge:
It hasn't been officially confirmed whether or not the reboot will be a musical, but Watson talked about her singing in the film to TotalFilm.
What do you think: should it be a musical?
See More: 
Casting News for 'Beauty and the Beast'
Ian McKellen Posts Play-by-Play of 'Beauty and the Beast' Table Read via Facebook
Emma Watson: Playing Belle will be "Terrifying
Read More
Filed Under: