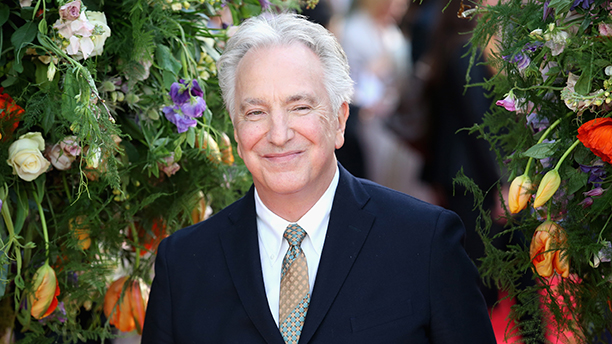 British actor Alan Rickman took a minute to indulge in his second career of directing, with A Little Chaos releasing in 2015, but his focus is back on acting.
Now we can indulge.
Rickman has signed on to star in the film adaptation of the 1994 novel Dan Leno and the Limehouse Golem, with the movie's title being shortened to The Limehouse Golem, reports ComingSoon.net.
Rickman isn't the only British actor holding down the fort, with Olivia Cooke (Bates Motel) and Douglas Booth (The Riot Club) joining the cast.
The story is set in 19th century London, revolving around a series of murders. The citizens of London believe a mythical creature, by the name of Golem, is to blame.
Author Peter Ackroyd includes real-life figures in his murder mystery—comedian Dan Leno, philosopher Karl Marx, and novelist George Gissing—as murder suspects who are somehow connected to the killings.
While dark, the book is described as being a Gothic comedy. We could see that.
The release date has yet to be announced.
What's your favorite Alan Rickman role to date? 
See More:
WATCH: Alan Rickman Stars and Talk-Sings in Music Video
Poetry Day: 10 British Actors Read 10 British Poems
Saluting 'Love Actually' on Its Tenth Anniversary
Read More
Filed Under: