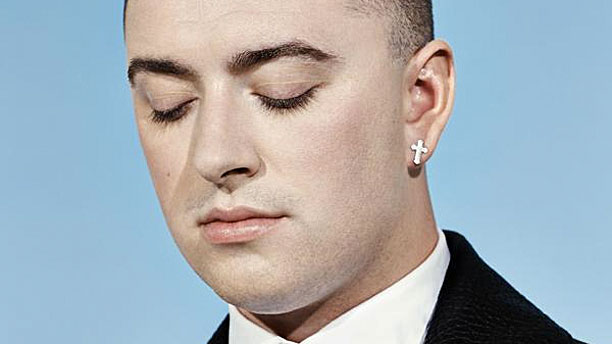 Let's just admit one thing before we start: nobody falls for internet April Fool's gags from companies or famous people. No one. Not a soul. I heard a story about one very gullible person who once thought an online April Fool's thing seemed plausible, but she was very busy that day and really her mind was on something else and as soon as she thought about it for a second, she immediately realized it was a hoax, smiled, and got on with her day.
That's not to say April Fool's Day is inherently worthless. Pranks may be dumb, but no dumber than chocolate eggs at Easter or National Joe Day.
So, because everyone in Britain has already finished with their April Fool's shenanigans, here's a roundup of the stories and innovations that certain companies and news outlets tried to pass as real news this morning. Think of it as ten "and finally…" news stories from your local TV news team, only none of them are actually true apart from the one that is genuinely the final one on our list. That's real. This lot? Merely an agreeable way to pass a morning admiring other people's Photoshop skills:
Pot Noodle
Wheelie good news. Our car air freshener is about to hit the roads! pic.twitter.com/vplAz1wq5L

— Pot Noodle (@Pot_Noodle) April 1, 2015
And of course the reason we all know this is fake is because you can get exactly the same effect by spilling a Chinese takeout on the carpet on your way home, and it'll last far longer.
The Sun
EXCLUSIVE: Simon Cowell's face to appear on £5 notes… http://t.co/2ACqkYk3uD #GiveUsASiver pic.twitter.com/qZCBMKvC7T

— The Sun (@TheSunNewspaper) April 1, 2015
Oh like this guy doesn't have enough money, he has to be on everyone else's too. Plus is Simon Cowell still really a thing? Benedict Cumberbatch would've been much more plausible.
Tesco
Want to be a beta-bouncer? We're currently holding a bouncy aisles trial – tweet us to apply! pic.twitter.com/2h6pOHuqpJ

— Tesco (@Tesco) April 1, 2015
Note: this isn't a fake trial for the ability to levitate your children using magic. It's a fake trial for a bouncy floor. The folks at Tesco are many things, but true believers in the Potterverse is not one of them.
Wiffi
Something very definitely smells about this story, and it's not the delicious aroma of streams of binary information flying through the air.
Sam Smith
We include proof that this is indeed a hoax because it would be cruel if the world laughed along as sad-faced Sam revealed a complicated emotional truth about himself.
Guys I have some news… I'm straight

— SAM SMITH (@samsmithworld) April 1, 2015
April fools

— SAM SMITH (@samsmithworld) April 1, 2015
Well played, sad-faced Sam Smith.
Hailo
Worth it for the line "with just the use of your finger you can tap and hail a piggyback in a matter of hours" alone.
Toblerone
Toblerone Light. Because it's not always what's on the inside that counts. pic.twitter.com/i3qUlLsGVq

— Toblerone (@Toblerone) April 1, 2015
Actually, this looks rather nice. Add a touch of mint flavoring and you could serve it as a geometric palate cleanser at the end of a long dinner.
Walkers Crisps
We are excited to announce something that will revolutionise Walkers forever: our new self-seasoning potatoes! pic.twitter.com/jFoYGzGByZ

— Walkers Crisps (@walkers_crisps) April 1, 2015
So what is this, exactly? A 6 pack bag of potatoes? Six potatoes in a bag? And they're already seasoned to taste of cheese and onion? Raw potatoes? Who is going to want to eat this?
Rosetta Stone
They also tweeted adverts for a similar course learning to speak cat, and even a goldfish one. Which is palpable nonsense because why would anyone want to hold a conversation with a goldfish? They only have two facial expressions —morose (mouth closed) and surprised (mouth open)—and they're hardly going to be interested in talking about the weather.
You: "Are you having a nice day?"
Goldfish: "I can't remember."
BBC Two
We're hiring! Application details to follow. pic.twitter.com/aLKUVWoUjt

— BBC Two (@BBCTwo) April 1, 2015
What? What's funny about this? Aren't all BBC applications like this?
Actually, the one that is not an April Fool is better than all of the rest. Julian Fellowes, in an interview with the Mirror, has said he is open to going back to the characters in Downton Abbey in a few years, providing he can move them forward in time too.
"I think in 10 years it could be quite fun, when we have all forgotten about it, if it came back as Downton struggling in the 1970s. We could have all new different situations."
A 1970s Downton Abbey though? Really? Flared tweed and no Dowager Countess?
Granted, the paper has interpreted this as a direct attempt to make a disco Downton, if only because of the nice alliteration, but it does appear to be a genuine quote, and the story was filed at 10:30 on March 31, so if it's a fake, they are the fools, not us.
Well, sometimes us.
See more:
Reinforce Your Credulity Glands For An April Fool's Day Roundup 2014
10 Inventive British Pranks: Inspiration for April Fool's Day
The Best Of The Morning's April Fool's Day Gags 2013
Today's UK Twitter Trends (April 1): April Fool's Day 2011
Read More
Filed Under: