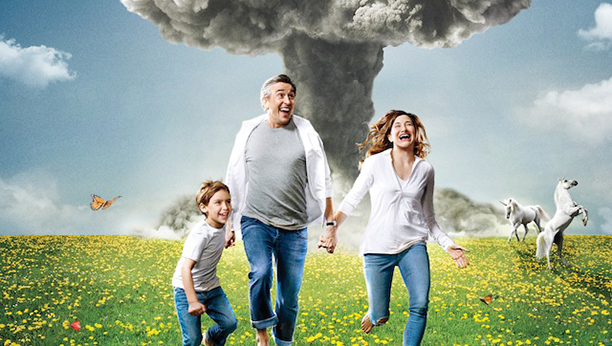 We met Thom Payne (Steve Coogan) in a teaser trailer in February. He wasn't happy then, and he's really not happy in the longer trailer (2:45) recently released by Showtime.
In the new video, Payne is used as an example in a meeting, comparing him to a guy with washboard abs, which sends him into a tizzy. The 44-year-old is wound super tight, telling another colleague to "un-friend" him from Twitter. That's not quite how it works, but we know what he means. And correcting him might make matters worse.
He's not just angry at his workmates; Payne has a beef with Thomas Jefferson, more specifically the line he wrote, "Life, Liberty and the pursuit of Happiness." It's the last bit that Payne has a problem with, saying, "What is happiness?"
Things really aren't going his way, which you can check out in the below trailer:
https://www.youtube.com/watch?v=KJ1hGJuSdGQ#t=15
Not to be insensitive to his plight, but watching this short clip of Payne suffering through wearing skinny jeans did kind of make us happy:
Philip Seymour Hoffman was originally slated to take on the lead role in Happyish. After Hoffman's tragic death, Showtime decided to move forward with the project.
Happyish premieres on Sunday, April 26th at 9:30 p.m. ET/PT.
What do you think he'll have to do to get a little happier?
See More:
WATCH: Steve Coogan Stars in 'Northern Soul' Trailer
WATCH: Steve Coogan is Just as Keen on Screenwriting as Acting
Steve Coogan, Rob Brydon Reunite for Another 'Trip' at Sundance
Read More
Filed Under: